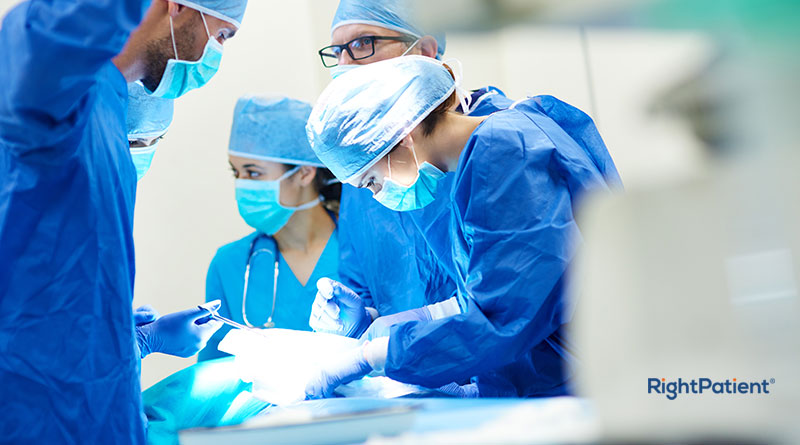 We've seen and already covered many patient misidentification stories. These range from a mistaken patient identity that almost led to huge financial losses, wrong patient surgery cases that caused kidney transplant mix-ups, to a patient identification error that caused the wrong patient to be taken off of life support. Clearly, patient misidentification can cause serious to life-changing consequences for anyone involved. Unfortunately, today's article is no different – the patient involved underwent a life-altering surgery only to find out that it was a case of a patient mix-up.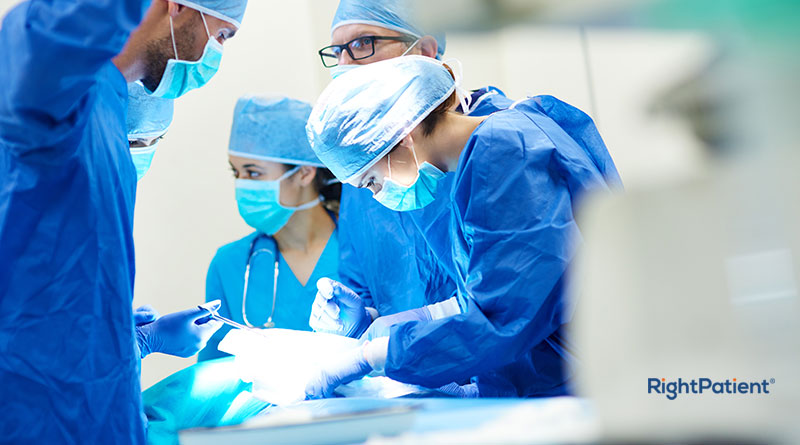 That being said, let's take a closer look at what exactly occurred, how patient mix-up cases can lead to drastic consequences, and how they demonstrate the importance of accurate patient identification.
A patient mix-up led to misdiagnosis and laparoscopic prostatectomy
There's probably nothing worse than being told by your physician that you have a deadly disease, right? What about being told you actually don't have the disease AFTER the life-changing surgery?
Unfortunately, that's exactly what happened with Eric Spang, 48, a man who lived happily with his family in Pennsylvania before he was misdiagnosed with prostate cancer. After learning the truth, Mr. Spang, quite naturally, became depressed and devastated both physically and emotionally.
Everything was going quite normally in Mr. Spang's life until he received the results from a routine prostate screening. His physician informed him that he, unfortunately, had a common indicator of prostate cancer – elevated PSA (prostate-specific antigen) levels. The later course of action was to get a biopsy to see if it indeed was cancerous or not – this is where the patient mix-up occurred and changed everything for both the patients and their families.
Mr. Spang got the biopsy result back – it was positive. The physicians recommended a laparoscopic prostatectomy – his entire prostate gland would be removed. After discussing it with his wife, Mr. Spang chose to go for the surgery, hoping that it would save his life and put an end to this nightmare.
The bad news didn't end here for the family, unfortunately. After the surgery, Mr. Spang and his wife found out that he didn't have prostate cancer – the biopsy result belonged to an entirely different patient! While under different circumstances this might have been good news, it wasn't for Mr. Spang – the irreparable damage had been done. Quite understandably, Mr. Spang was devastated.
Mr. Spang's attorney, Aaron Friedwald, has filed a malpractice suit against Tower Health as well as the urology group. One of the reasons for this is because Mr. Spang wanted a second biopsy done to see if the results were consistent or not. However, his urologist did not recommend it, whereas his physician said that his prostate looked good as other tests showed no worrying issues. Getting a second biopsy might have cost a bit more, but it would've saved Mr. Spang from the entirely unnecessary surgery and devastation.
Patient mix-ups are a huge cause for concern
Well, this misdiagnosis can be traced back to patient mix-ups – something caused by patient misidentification. Moreover, this is just one case, and as we mentioned in the beginning, we've covered cases like this in the past. However, these are the ones that are reported – what about those that go unnoticed and undetected? Imagine getting a kidney removed and finding out that it was entirely unnecessary or getting the kidney that was meant for another patient!
All of these mix-ups have drastic consequences for patients, their families, as well as healthcare providers. Patients' and their family's lives are irreversibly changed and they can file a malpractice suit against the healthcare providers and other parties involved. Not only do such cases attract unwanted attention to the hospitals but it also increases litigation costs, loss of goodwill, and might even cause patients to switch to other healthcare providers.
However, these consequences are entirely avoidable with positive patient identification across the care continuum, and that's what RightPatient does.
RightPatient prevents mix-ups across the care continuum
Leading healthcare providers such as Terrebonne General Medical Center, University Health Care System, and Hugh Chatham Memorial Hospital are using RightPatient to identify patients accurately, prevent mix-ups, and protect patient records.
Patients are quite receptive to the touchless biometric patient identification platform. During hospital visits, RightPatient takes a photo of the patient and attaches it to the patient's EHR after running a search to see if it already exists in any other EHR, preventing duplicates. Afterward, these patients only need to look at the camera – RightPatient runs a search and upon finding a match, provides the accurate medical record.
For remote patients, the patients are sent an SMS with a link to provide a selfie and a photo of their driver's license or similar information – RightPatient compares the photos for a match and remotely authenticates patient identities.
Doing so every time the patient visits, in-person or otherwise, ensures that the accurate information is being fed to the appropriate EHR – preventing transplant mix-ups, patient safety incidents, and even medical identity theft.
How are YOU preventing such disastrous cases at your healthcare facility?
https://www.rightpatient.com/wp-content/uploads/2021/10/RightPatient-prevents-patient-mix-up-cases.jpg
445
800
Matt Gibson
https://www.rightpatient.com/wp-content/uploads/2021/04/RightPatient-Logoup.png
Matt Gibson
2021-10-13 05:19:48
2021-10-13 05:19:48
Another Patient Mix-Up Leads to the Wrong Surgery - Are These Preventable?