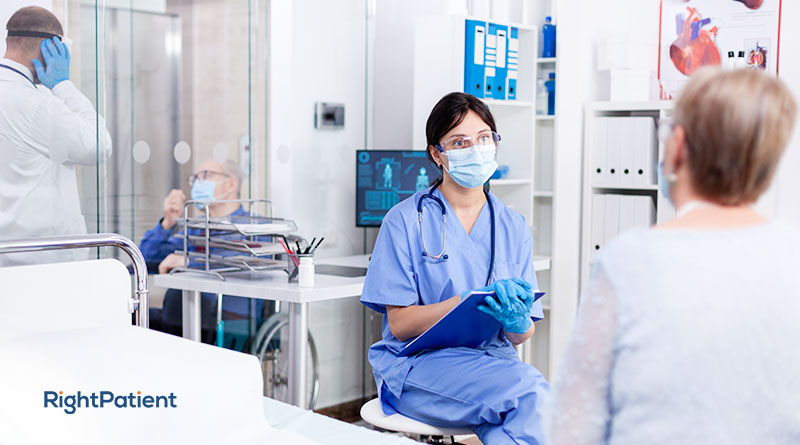 Whenever medical records do not match with patients and are out of sync, all kinds of problems occur for everyone involved, both physically and financially. Keeping this in mind, patient matching errors seem never-ending. Is there a solution? Is there anything which will help in improving patient safety?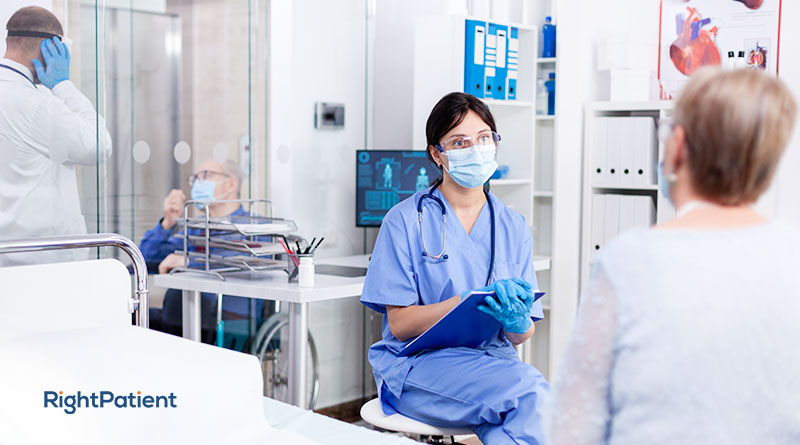 A look at what patient matching errors are capable of
Let us see an example to understand the gravity of the situation presented by patient misidentifications. In the year 2016, a mistakenly identified patient's kidney was already taken out, and by the time the doctor realized that the patient had no tumor, it was already too late. This disaster had occurred due to mix-ups of test results of patients sharing the same name. This incident was kept under wraps until government officials looked into the issue to know precisely what happened, and it became public knowledge. However, most people, as usual, thought that this blunder was one in a million cases. It was a blunder; however, it was not one in a million cases – it is a common scenario.
Such phenomenons occur almost every day within any given healthcare provider, big or small, all over the US. The hospital personnel very casually presume the EHRs they click on are the accurate ones which include patient data like history, diagnoses, test results, and so on. This type of behavior is reckless and can result in grave consequences for the patients.
This is sadly the most overlooked but one of the most dangerous problems the healthcare industry faces – patient misidentification. It is the worst kept secret of the industry and has been the talk of the industry by many groups for years. Now, the question on everyone's minds is what is being done for improving patient safety?
Problems associated with patient safety issues
The most common type of patient matching errors faced by healthcare providers occurs when two patients have the same name. For instance, Samuel L. Jackson, S. E. Jackson, Samuel Luis Jackson, and Sam Jackson may indicate the same individual, but inadvertently, or to save time by not searching for the proper record, the hospital staff may have made four individual records for the patient. To make matters worse, this may not even be known by neither the doctor nor the patient while making treatment plans. Such duplicate records can lead to grave consequences as well – if they get merged, can lead to wrong treatments, medications, and sometimes even removal of completely healthy organs like the example above.
According to a recent study, one EHR out of five in a single healthcare provider is a duplicate record. That is not all; the problem only gets worse when different organizations try to share these EHRs. Even when two separate organizations share the same EHR software, match rates are only around 50%.
What other problems arise from patient matching errors?
It is not just about patient safety, although it is the biggest concern of inaccurate patient matching. It is one of the costliest mistakes for any given healthcare system, as each correction of the records costs from $1000 to a whopping $5000, depending on the severity of the issue. Thus, this is a multibillion-dollar problem in the healthcare industry. Also, if there have been cases of patient matching errors, some healthcare providers recommend another round of medical tests to be sure.
There has also not been any national patient identifier other than EHRs, which is the cause of the patient matching errors in the first place. The problem lies with the fact that the healthcare providers decide what kind of information they want to keep and what to omit, as these create fragmentations regarding patient data. In other developed countries, this problem is tackled by a unique patient identifier, such as a number, so that even if the patients are sharing commonalities, it will be canceled out by the number which is unique for each patient. Unfortunately, the USA is the only first-world country without such an identifier due to privacy concerns back in 1996.
What is the solution for improving patient safety?
Many healthcare systems have waited it out for a proper patient identification solution which will work towards improving patient safety, and it looks like it paid off. Many healthcare providers are using solutions like RightPatient. It is a biometric patient identification system which utilizes iris scanning. Well-known health systems like University Health Care System are already using it and are reporting promising results. Patients love it, as they do not need to carry any IDs. All they need to do is look at the camera and get their irises authenticated, and it pulls their medical data from their EHRs, it is that easy. All of this saves time in the patient identification process. Also, it is safe and hygienic, as no physical touch is required; thus, no risk of diseases via contact. Hundreds of health systems are using RightPatient and are reiterating the same thing – enhanced patient safety, better patient experience, and reduced denied claims.
https://www.rightpatient.com/wp-content/uploads/2019/08/Improving-patient-safety-with-RightPatient.jpg
445
800
Matt Gibson
https://www.rightpatient.com/wp-content/uploads/2021/04/RightPatient-Logoup.png
Matt Gibson
2019-08-02 03:52:49
2021-04-20 04:50:00
Healthcare's most significant issue - Improving patient safety