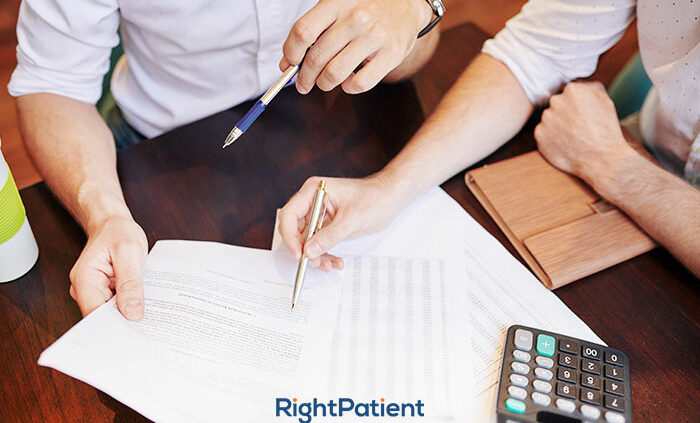 The US healthcare system has been facing one of its worst periods in decades due to the pandemic. Not only does the US have the highest number of COVID-19 cases in the world, but because of this – as well as the cancellation of elective procedures, regular appointments, etc. – its healthcare system is also facing unprecedented financial strain. AHA has estimated that $323 billion will be lost this year – can you believe that? In order to cope with this financial strain, providers are having to lay off employees, close down facilities, introduce furloughing, and some are even shutting their doors permanently. But are these cost-cutting strategies enough, or should providers also look into improving other areas that can help mitigate losses, such as reducing wrong patient errors? Let's explore some of the recent losses incurred by hospitals, how some of them are trying to cope with it, and how upgrading the patient identity verification process can significantly reduce costs.
Consequences hospitals are facing due to the pandemic
M Health Fairview will lay off 900 and more
The health system stated that 16 of its 56 clinics in Minnesota and Wisconsin will be closed, it will shut the doors of its 90-bed Bethesda Rehabilitation Hospital, and will also reduce some of the services it offered at St. Joseph's Hospital. Moreover, neurology and bariatrics, as well as other specialties, will be moved to other facilities, and it will also close the doors of St. Joseph's ED at the end of 2020. All of this is being done to cope with the financial losses that the pandemic introduced – around $250 million – leading to the layoff of 900 employees.
Saint Luke's Health System will close 2 hospitals
Missouri's Saint Luke's Health System has made the hard decision to close down two of its community hospitals at the end of this year. While it has been reported that it's being done to streamline services, these hospitals have seen lower patient volumes – a direct result of the pandemic. They've also stated that the hospitals are being closed to help deal with the pandemic more efficiently.
Wellforce laid off 232 employees
Wellforce, located in Massachusetts, laid off 232 employees due to the losses caused by the pandemic. Quite naturally, some of its facilities faced huge reductions in patient volume, leading to an operating loss of around $32 million. Prior to that, the health system had opted for furloughing over 700 employees and introduced pay cuts for others. It even subsequently culled many of the affected employees, ultimately laying off 232 of them.
Why these techniques might not work
While healthcare providers are doing everything they can to offset the losses caused by the pandemic, it's clear that strategies like pay cuts, furloughs, or laying off employees will not be enough, and may have undesirable consequences for the future.
For instance, when potential employees see that a hospital is laying off its employees, they'll lose faith in it and apply at other workplaces. As a result, hospitals will lose out on talented individuals. Many are even laying off their topmost officials – it might be hard to find someone else to fill that position when the candidates see what happened to their predecessor!
Moreover, even after implementing such cost-cutting strategies, many are still having to resort to others as well – look at Wellforce, for instance. While these strategies might reduce costs, what about reducing costs by eliminating other financially significant issues, such as wrong-patient errors?
Preventing wrong patient errors can reduce more costs than you think
Patient identification errors have always been a huge issue within the US healthcare system. Especially during the pandemic, it is now causing more errors than ever – wrong patient data, mix-ups, and inaccurate healthcare outcomes are some of the unfortunate consequences.
Incorrectly identified patients lead to more duplicate records, preventable medical errors, litigation costs, denied claims, and more – all of these cause hospitals to lose a lot of money. Moreover, if caregivers don't have an effective patient identifier in place medical identity theft cannot be detected in real-time, which leads to significant costs down the line.
Looking to the future, healthcare providers will need to ensure CMS (Centers for Medicare/Medicaid Services) compliance by supporting e-notifications by May of 2021. If the facilities are suffering from wrong-patient errors, the caregivers will lose out on CMS reimbursements in the future.
It's quite clear that preventing patient identification errors is a feasible strategy to reduce costs, but how should caregivers do so?
RightPatient effectively prevents wrong patient errors
RightPatient has been the touchless patient identification platform of choice for several caregivers. By confirming patients' identities using their photos, RightPatient ensures that all the issues associated with patient misidentification are eliminated. Even medical identity theft can be prevented – fraudsters are flagged when they face its verification process, reducing significant costs for providers and enhancing patient safety.
Contact us now to learn how we can help mitigate your losses and ensure accurate patient identification across the care continuum.
https://www.rightpatient.com/wp-content/uploads/2020/11/Preventing-wrong-patient-errors-is-possible-with-RightPatient.jpg
445
700
Matt Gibson
https://www.rightpatient.com/wp-content/uploads/2021/04/RightPatient-Logoup.png
Matt Gibson
2020-11-10 05:31:22
2020-11-10 05:31:22
Preventing Wrong Patient Errors Can Mitigate Hospitals' Losses During the Pandemic