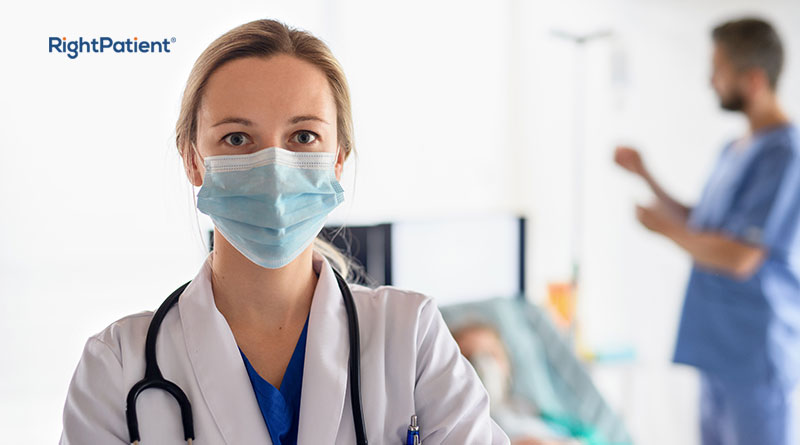 While it seemed like the pandemic was waning in the U.S., it looks like it's far from over. Unfortunately, the delta variant is here to wreak havoc once again – just look at the current scenario of the COVID-19 spikes across the states. The delta variant has even forced the Centers for Disease Control and Prevention (CDC) to update its guidance on wearing masks. CDC has once again asked even fully vaccinated individuals to wear masks, a decision that has sparked backlash and confusion among the general public. That being said, let's take a closer look at the current situation, what hospitals are doing now, and how improving patient safety during patient visits (both in-person and virtual) is crucial – something that RightPatient can help with.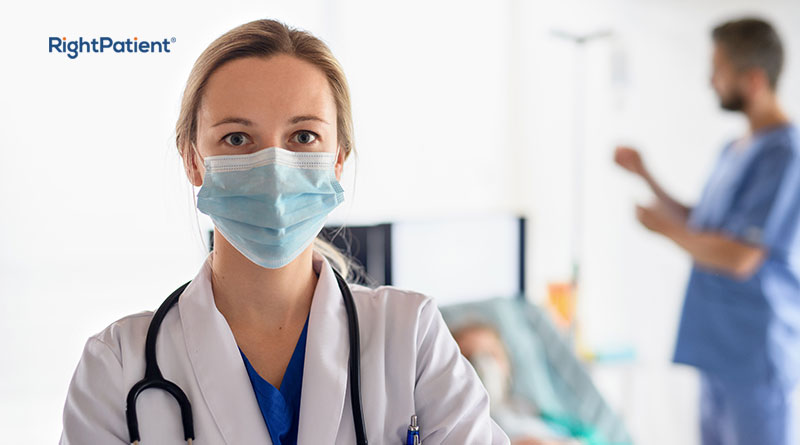 COVID cases are increasing once again
Florida has seen a huge spike – over 21,000 cases in a single day, and this is the highest since the pandemic! Earlier, the highest number of COVID-19 cases in a single day was slightly over 19,000 for the state.
Florida has also set a new record for COVID-19 hospitalizations – around 10,207 patients who were infected with the notorious virus. The previous record of the state was 10,170 patients per day.
Moreover, in San Fransico, around 233 healthcare workers tested positive for COVID-19, most of who were fully vaccinated.
In Massachusetts, there was a new surge of COVID-19 patients, and almost three-fourths of them were fully vaccinated!
Vaccinations are increasing too, fortunately!
Amongst all of the havoc caused by this new COVID-19 surge, vaccinations are fortunately increasing too. Around 800,000 people were vaccinated on July 25th – the highest doses in a single day in weeks.
How are hospitals responding?
Hospitals, especially in the U.S., never seem to catch a break, do they?
Well, many hospitals, if not all, are facing an increased number of patients – both COVID-19 and otherwise. Unfortunately, the non-COVID-19 cases are due to COVID-19 itself, ironically. These are the patients who couldn't, or wouldn't, get healthcare services since the pandemic began.
For instance, according to an official at Stanford Healthcare, they are completely full and are "outstripping" beds every day. These include both COVID and non-COVID cases. However, the non-COVID-19 ones need urgent care as they are quite ill. They delayed elective procedures themselves, or their dates were pushed back, due to, you guessed it, the pandemic.
Many hospitals, as a result, are once again, working hard towards improving patient safety. Healthcare providers are either postponing or reducing non-emergency and elective surgeries at their facilities. Others are changing their visitation policies, such as restricting in-person patient visitors (barring exceptional cases), allowing virtual visits, minimizing patient visitors, and so on.
As for providing healthcare services, the pandemic already showed how telehealth can be used to care for non-COVID-19 patients – the latter can just be in their homes and avail healthcare services. In fact, many healthcare providers are incentivizing patients for using telehealth during the surge. Lee Health, for instance, is waiving its charges for certain virtual visits.
However, the doors are still open for critical non-COVID-19 patients, and for improving patient safety, hospitals need to implement strategies that eliminate physical contact, prevent infection control issues, and improve patient outcomes.
RightPatient can help with all of that, fortunately.
Improving patient safety with RightPatient
RightPatient is the leading touchless biometric patient ID platform used by several healthcare providers. However, other than ensuring positive patient identification, using RightPatient benefits hospitals and patients in several ways.
RightPatient is perfect for the post-pandemic world as it identifies patients accurately safely and hygienically.
For appointment scheduling and virtual visits, patients only need to provide a selfie and a photo of their driver's license during the registration process – RightPatient does the rest. For in-person visits, patients only need to look at the camera during the registration or verification process.
All of this ensures that the accurate medical record is selected every time, all without requiring the patient to touch any screens or devices – reducing infection control issues.
RightPatient also ensures that accurate information is fed into the appropriate EHRs each time – boosting patient data integrity, improving patient outcomes, and more.
RightPatient ensures accurate patient identification, is touchless, improves patient outcomes, prevents patient safety incidents, and reduces infection control issues for everyone in the facilities.
How are YOU improving patient safety at your healthcare facility?
https://www.rightpatient.com/wp-content/uploads/2021/08/RightPatient-contactless-patient-ID-platform.jpg
445
800
Matt Gibson
https://www.rightpatient.com/wp-content/uploads/2021/04/RightPatient-Logoup.png
Matt Gibson
2021-08-26 11:16:48
2021-08-27 04:27:14
Improving Patient Safety in Virtual & In-Person Visits is a Must as COVID Cases Spike