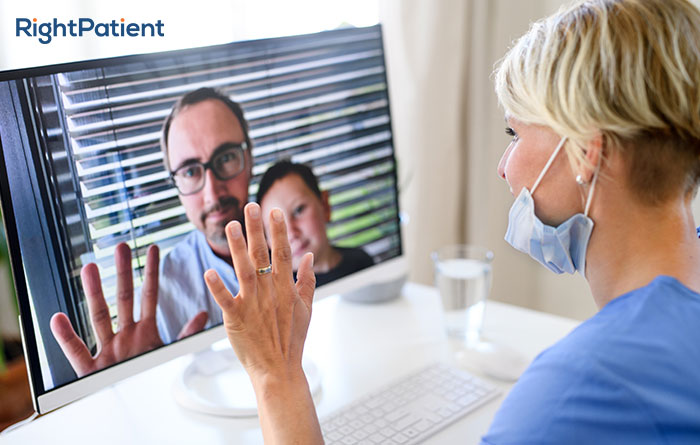 To put it bluntly, the coronavirus pandemic has been catastrophic for the entire world. The U.S. has been leading with the highest number of cases – 6,550,637 at this point. However, there has been a silver lining in the whole coronavirus pandemic – telehealth. Not only did it experience a meteoric rise in the U.S., but it also helped to flatten the curve – patients don't have any risk of contracting the virus when they use telehealth. While the increased usage of telehealth demonstrates that it's here to stay for the foreseeable future, healthcare providers must ensure that they are protecting patient data integrity during these visits. Let's see how accurate patient identification can help.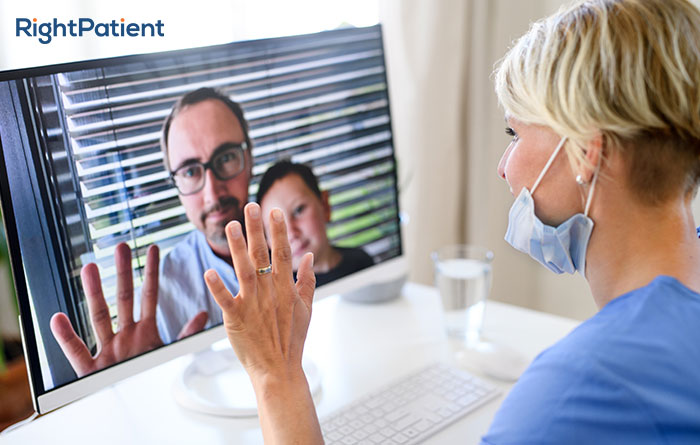 Telehealth's rise
Telehealth isn't anything new – it's been in the healthcare space for quite some time now. Sadly, people were busy debating its pros and cons for years. However, 2020 will be remembered as the year of telehealth – its potential was showcased during the pandemic.
People praised its elimination of the physical barriers required for healthcare – people would be able to consult with their caregivers without having to worry about the novel coronavirus – a stable internet connection and a communication device are all they need. It enabled healthcare services to be continued at a time when social distancing was required – creating a win-win situation for all. Laws were relaxed regarding telehealth while providers and officials urged patients to use telehealth instead of coming for hospital visits. Quite naturally, the usage increased exponentially. Let's take a look at an example – MUSC Health and its experience with telehealth.
They used "virtual urgent care technology" – something that was initially created to provide patients with a way to be observed for non-critical cases, and converted that to screen potential COVID-19 patients. Moreover, they had the capabilities and resources to dramatically adapt tools to better fight the pandemic. They also enabled remote patient monitoring and a telesitter program as part of their approach, and they believe that telehealth is here to stay. Overall, healthcare providers in the past few months have observed that telehealth can be used to provide patient care while mitigating the risk of contracting COVID-19.
Some stats regarding telehealth usage
The current stats are in line with the providers' experiences with telehealth. McKinsey & Company stated that in 2019, a meager 11% of the U.S. patients were using telehealth. As of April 2020, 46% of the patients are using telehealth. Even healthcare providers witnessed around 50-175 times more patients using telehealth visits compared to the pre-pandemic period. However, one has to consider the risks associated with it just like with inpatient visits, for instance, patient data integrity, patient identification, and medical identity theft.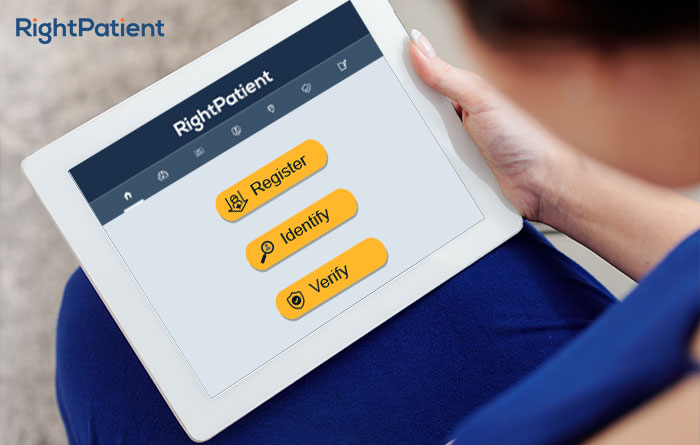 Patient data integrity must be ensured
It's quite natural that some of the issues plaguing conventional healthcare might be seen during telehealth visits as well. One of the biggest challenges is preventing medical identity theft.
Healthcare data breaches have been occurring more than ever, where most of the stolen patient data is sold off to fraudsters. They then assume the identities of the victims and use their healthcare services. This leads not only to billing the victims for services they never used but also corrupts the patient data – because the fraudsters' data is saved in the victims' medical records. Thus, patient data integrity is compromised in the process.
Experts believe that the pandemic will lead to increased numbers of medical identity theft cases. This is because patient data is not adequately protected by the majority of caregivers due to budgetary issues. Moreover, with the pandemic causing arguably the worst financial crisis healthcare has ever faced, providers need to consider every option in order to survive.
RightPatient ensures patient data integrity – even during telehealth visits
While healthcare data breaches are inevitable, medical identity theft can be prevented. One of the reasons why medical identity theft has become a major threat is because there is no proper patient identity verification system in place to prevent these crimes. Most of the patient identification systems use credentials – something that can be stolen or transferred.
Fortunately, RightPatient can help prevent medical identity theft. It uses the thing that fraudsters or hackers cannot steal – patients' visual likeness. Using a photo-based search engine, RightPatient matches the photos of the selfie provided during appointment scheduling with the patient's driver's license. Fraudsters are red-flagged immediately, preventing medical identity theft in real-time.
During inpatient visits, all the patients need to do is look at the camera – the platform matches the photo it takes with the one it saved during registration. This creates a safe, hygienic, and touchless environment for everyone involved – something which became more crucial than ever due to the pandemic.
RightPatient helps maintain patient data integrity by ensuring that the accurate medical record is associated with the correct patient every time, preventing medical identity theft, and avoiding duplicate medical records. Try RightPatient now to see how it can help you enhance patient safety during these trying times.
https://www.rightpatient.com/wp-content/uploads/2020/09/RightPatient-ensures-patient-data-integrity-even-during-telehealth-visits.jpg
445
700
Matt Gibson
https://www.rightpatient.com/wp-content/uploads/2021/04/RightPatient-Logoup.png
Matt Gibson
2020-09-30 14:48:43
2020-10-01 05:54:25
Telehealth Is Here to Stay - Ensure Patient Data Integrity While Using It