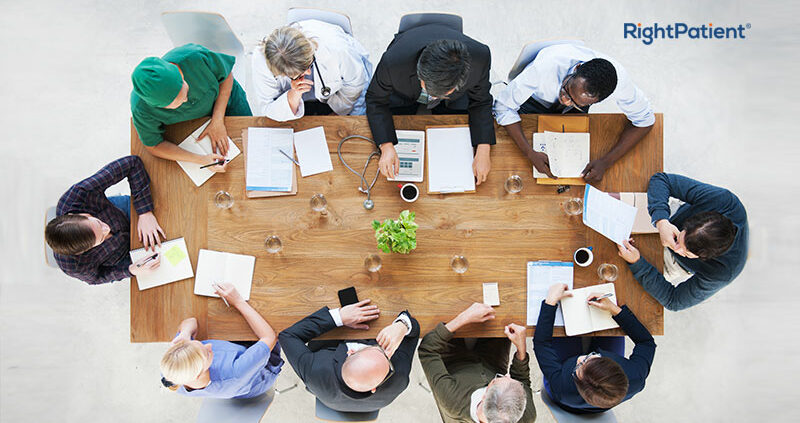 With COVID-19, telehealth, data breaches, and other challenges, healthcare providers have had their hands full. Because COVID-19 is a national health crisis, CMS pushed back compliance with its Interoperability and Patient Access rule until July 1, 2021, though it's been effective since the start of 2021. Nevertheless, with mass vaccinations across the country, as well as hospitals slowly opening, CMS (Centers for Medicare and Medicaid Services) will require healthcare providers to comply from July 1. So, let's examine a few of these requirements, the way it mandates correct information of patients, and the way proper identity management in healthcare facilities can ensure patient data integrity.
The reason CMS is gambling hugely on this rule
Like all the rules out there, the CMS Interoperability and Patient Access rule is comprehensive – the majority of it requires healthcare facilities to remove any restrictions which normally prevent patient information exchanges all across the healthcare gamut.
Under this rule, CMS plans to improve interoperability along with patient access – assisting the providers as well as patients to ensure proper healthcare outcomes.
Concerning interoperability, CMS wants the rule to aid in assisting healthcare providers to share and access patient information securely and effectively. That will assist in improving collaboration and improving healthcare outcomes as it will help make informed decisions more accurately.
On the other hand, patients, when they'll get access to their health information, will be more involved with care decisions, increasing patient engagement.
Improving patient data access across the care continuum has several benefits such as improving healthcare outcomes, cutting costs, reducing redundant lab tests, reducing inefficiencies, and boosting collaboration among the caregivers – improving healthcare results as well. Though, all that will happen only if patient data integrity is rigorously maintained, and this requires immaculate identity management in healthcare facilities.
Healthcare providers must support e-notifications
As a segment of this rule, CMS necessitates healthcare givers (which utilize EHR systems) like critical access, acute care facilities, and psychiatric hospitals must deliver e-notifications to the patient's other caregivers like primary care doctors, post-acute providers and suppliers, amongst other entities during ADT (admission, discharge, or transfer) events – appropriate for ED as well as inpatient admissions. This data has to consist of the patient's basic information, the name of the sending organization, and if needed, the diagnosis of the patient.
But how does identity management in healthcare facilities play a part here?
So, patient identification in the majority of hospitals as well as health systems is yet a substantial dilemma for several causes. The outcomes can be distressing – patient misidentification can lead to making errors with medical records, mixing up patients, medical identity theft, damaging healthcare results, getting readmitted to a hospital or it could end up killing someone!
Think about it. What if an incorrect alert gets delivered to the incorrect caregiver because of a patient identification error – it would end up a disaster for everyone, if unnoticed. Not just would it impede the outcome for the patient, it would additionally compromise CMS compliance – affecting reimbursements, something that is very important for the majority of healthcare suppliers.
Whilst incorrect patient identification is quite common in the majority of healthcare facilities, reliable caregivers are utilizing RightPatient to guarantee immaculate identity management in healthcare facilities.
The Way RightPatient guarantees accurate identity management in healthcare facilities
RightPatient is the leading patient ID platform that identifies patients accurately at any touchpoint in the care continuum. By accurately identifying patient records right from registration and beyond, RightPatient prevents false alerts and ensures that the appropriate healthcare organization receives e-notifications. Since RightPatient also ensures patient data integrity by protecting patient information, it also leads to lower readmissions, boosting CMS compliance down the line. RightPatient also enhances patient safety, prevents medical errors, red-flags fraudsters in real-time – improving the bottom line in the process.
How are YOU planning to ensure CMS compliance at your healthcare facility?
https://www.rightpatient.com/wp-content/uploads/2021/07/RightPatient-Identity-Management-in-Healthcare-Facilities.jpg
445
800
Matt Gibson
https://www.rightpatient.com/wp-content/uploads/2021/04/RightPatient-Logoup.png
Matt Gibson
2021-07-14 10:01:53
2021-07-15 04:30:07
How Identity Management in Healthcare Helps With the Interoperability & Patient Access Rule