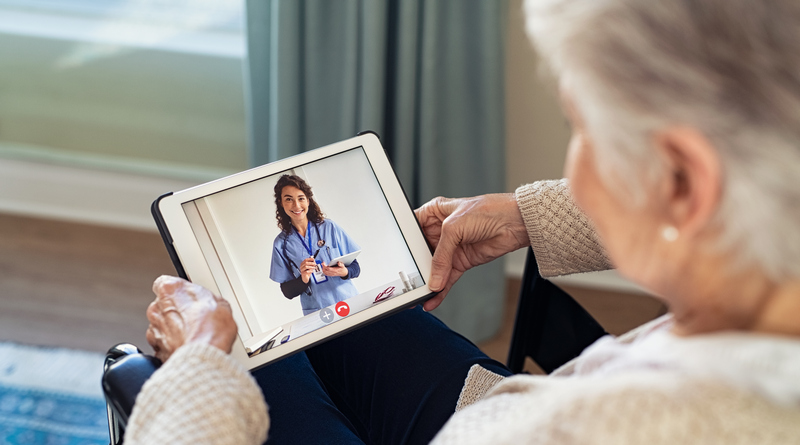 Telehealth is a far more flexible healthcare delivery service compared to traditional means and has been around for ages. However, it took an upward trajectory quickly during the pandemic, and little is known about how it is helping seniors after the pandemic.
Learn more about how telehealth is benefiting seniors and their families post-COVID.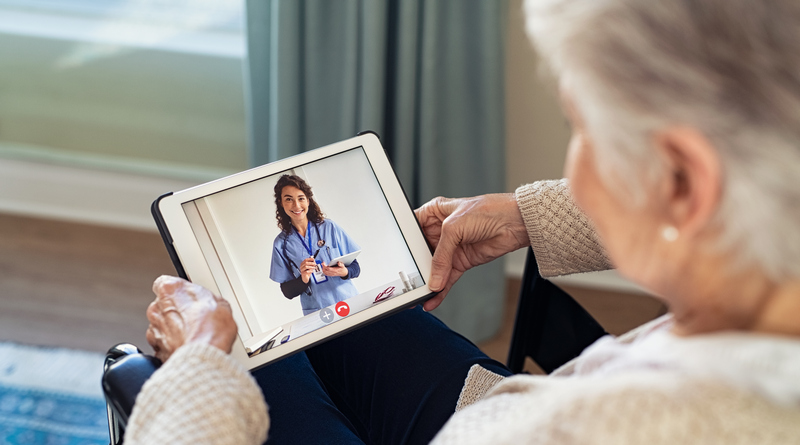 6 Benefits Of Telehealth To Seniors
Telehealth allows seniors to consult with their doctors remotely using either live video, instant messaging, or audio via telemedicine apps. Let's go over the benefits.
Reduced hospital visits, hence saving time
Placing a loved one in a nursing home is costly for most families. They are therefore left with no choice but to move in with their loved ones to care for them. With responsibilities of their own like caring for their children and holding down a career, shuttling their loved ones to and from the hospital every so often can be a tall order.
Telehealth, in this case, helps reduce the number of hospital visits to save time for their caregivers as well as reduce the strain on seniors of having to commute every so often.
Improved overall patient care
Senior patients tend to have a myriad of medical conditions that require them to visit different specialists constantly. This can become quite a burden to many aging patients, particularly those residing in the rural areas where access to healthcare is a challenge.
With telehealth, these patients can get proper healthcare attention right from the comfort of their homes. This improves their general health, enabling them to live longer and improve their quality.
Less Exposure to Germs
Telehealth helps to minimize germ exposure to senior patients with compromised immune systems, therefore, eliminating more risky situations because the 'hospital visit' is done remotely.
Real-Time Monitoring
With remote monitoring, seniors can get real-time updates on their health statuses. This is unlike when they have to anxiously wait for days before going back to the hospital to get their test results. Also, physicians are able to get real-time reports and similarly, give feedback almost instantly.
Fewer emergency Situations
It is reported that more than 50% of seniors delay seeking medical care because they feel it is strenuous and too time-consuming to go to the hospital.
Giving them a chance to still get medical care without leaving their house will significantly reduce this number. Most importantly, it will help lower the number of emergency situations because they are able to be attended to before their conditions escalate.
Reduced costs
Using technology to deliver healthcare to seniors has helped significantly reduce travel-related costs.
How Can Seniors Use Telehealth?
Well, there are many ways that seniors and their caregivers can take advantage of telehealth.
For palliative care, caregivers can use telehealth to update the progress of their loved ones to their healthcare providers, as well as seek advice and feedback on how best to care for their loved ones.
Telehealth can also be used in managing chronic illnesses and transitional care for conditions like heart failure. It can also be used for primary care for seniors who are unable or have difficulty moving out of the home.
Doctors can dispense medication, give progress reports, offer dietary information, and even provide consultation services to senior patients via telehealth systems.
On the other hand, seniors can record and send measurements like their weight, blood pressure, heart rate, sugar levels, and food intake. They can also check their test results, schedule an appointment, and request their prescription refills as well as share their diagnoses and drug allergies.
While telehealth has been more than helpful to seniors even after the pandemic, it hasn't been without challenges. One of the biggest challenges for seniors has been the ability to navigate technology to use the various telehealth systems properly. Even though only a small percentage have embraced telehealth, the good news is that many more are willing to try it out.
That said, we encourage that you still consider in-visits when necessary, particularly when you feel all is not well.
Of course, you can use telehealth for regular checkups and even take the initiative to learn how to maintain your wheelchairs and other assistive aids to minimize your visits to the doctor.
https://www.rightpatient.com/wp-content/uploads/2022/06/How-Telehealth-Is-Helping-Seniors-After-The-Pandemic.jpg
445
800
Guest
https://www.rightpatient.com/wp-content/uploads/2021/04/RightPatient-Logoup.png
Guest
2022-06-06 04:04:06
2022-08-10 12:37:26
How Telehealth Is Helping Seniors After The Pandemic