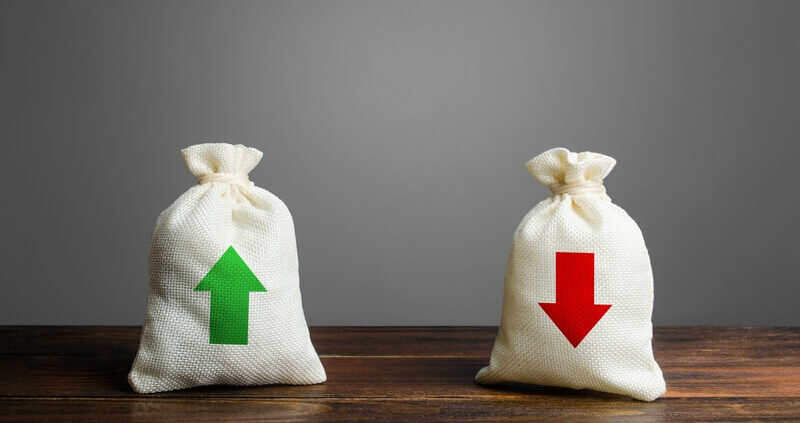 The following post was submitted by Jeremy Floyd, Healthcare Director at RightPatient®.
The Dangers of Duplicate Medical Records
Most of us already know that duplicate medical records in healthcare pose a direct threat to patient safety. The concept is rather straightforward — if a duplicate medical record exists for a patient within an electronic health record (EHR) database or master patient index (MPI), chances are that clinicians may make a medical error based on a fragmented view of a patient's medical history. There are myriad reasons why a duplicate medical record may exist ranging from patient names that have complex spellings and/ or variations of a name, data entry input errors by hospital staff, identity sharing among patients, and unenforced admissions quality standards across a provider network.
Duplicate medical records can be created from the simplest of errors — using nicknames to identify a patient or a missing digit on a social security number, date of birth, or address for example. Often times, the problem of duplicate medical records is most prevalent with patients who have similar or identical names.
Compounding the problem of duplicate medical records in healthcare is the shift change of healthcare providers from single entities to complex integrated delivery networks (IDNs) and Accountable Care Organizations (ACOs) which require that patient records contained in multiple MPIs be aggregated into a single Enterprise Master Patient Index (EMPI) to provide a holistic view of the patient's record across the care continuum. Unfortunately, many healthcare organizations are unaware of the complex variations in how a person is demographically represented in multiple records in different systems. Consequently, when basic matching criteria is used on various combinations of a person's name, date of birth, gender, and social security number, the end result is patient records with multiple typographical errors, or different representations of a person's name as un-matched duplicates in the resulting EMPI.
It becomes quite clear that the evolution of healthcare to expand data sharing that benefits both individual and population health is exacerbating the risks that duplicate medical records have on the ability to provide safe and accurate care not to mention placing financial constraints that inhibit the flow of accounts receivable.
The Hidden Effect of Duplicates on Revenue Cycle Management
We talk a lot about how duplicate medical records negatively impact patient safety. We know that their presence can easily create unnecessary medical errors and weaken patient data integrity. We also understand that the bulk of duplicate medical records are created by patient misidentification.
What is often overlooked and not discussed enough is the effect that duplicate medical records have on efficient revenue cycle management. The Healthcare Financial Management Association (HFMA) recently wrote about the inverse relationship between duplicate medical records and revenue cycle management stating that, "Lowering the duplicate patient record rate increases revenue cycle efficiency by improving the accuracy of information used to submit claims, collect payments, and provide care." (Source: http://www.hfma.org/Content.aspx?id=16788)
The fact is that the negative impact of duplicate medical records extends far beyond patient safety, affecting many other "downstream financial activities" — as HFMA states in their article. In other words, duplicates pose a direct threat to financial stability and efficiency because their existence leads to medical reporting inaccuracies and repeat testing that insurance companies will not reimburse. Plus, duplicates can negatively affect or even sabotage other hospital initiatives that rely on high levels of patient data integrity — the implementation of an EHR system for example. HFMA notes that that many other downstream activities can be affected by duplicates, specifically:
Inefficient use of medical records staff time on correcting duplicates rather than focusing on coding
Delayed claims payments or denials due to the use of an incorrect name or other identifiers, or for duplicated services
Higher A/R days due to late payments
Patient safety risks when the duplicate record does not include all important information, especially items such as medication allergies, diagnostic test results, or previous diagnoses
(Source: http://www.hfma.org/Content.aspx?id=16788)
What's clear is that the most likely source of duplicate creation is patient registration leading many healthcare organizations to more closely evaluate best practices and existing workflow and identify areas of improvement. Many are also implementing modern patient identification technologies that eliminate duplicate medical records by removing the ability to create them in the first place.
Using Accurate Patient Identification to Increase Revenue Cycle Efficiency
Perhaps one of the hottest topics to surface in the wake of healthcare digitization is the absence of static patient identifiers, especially in the context of exchanging patient information quickly, affordably, and safely. Patient matching inconsistencies have bubbled to the surface in many broader discussions about establishing efficiencies in healthcare — most notably for healthcare information exchange and information governance. However, recognizing the need to establish tighter control over accurate patient identification should first be defined in the context of how it will improve internal initiatives (e.g. – revenue cycle management) before expanding applicability to projects that provide data sharing to a larger provider demographic.
Among the numerous options available to help identify and reduce duplicate medical records and improve patient identification in healthcare is the use of deterministic or probabilistic data matching. Although these methods are relatively sufficient to clean MPIs of duplicates, the disconnect seems to be implementing a more secure and accurate patient identification technology on the front end to sustain a clean MPI moving forward. Remember that there is a distinct difference between identifying and cleansing an MPI of duplicates, and deploying another strategy to ensure that a database remains clean. This is where many healthcare providers fall short.
The most effective approach to eradicating duplicate medical records and improve revenue cycle management is evaluating modern patient identification solutions that are powerful enough to sustain a clean MPI and prevent some of the aforementioned downstream repercussions that can damage financial health. After all, a fluid and efficient revenue cycle management system uninhibited by the impact of duplicate medical records helps to keep costs down and improve the quality of care.
Jeremy has worked in the biometrics industry for nearly a decade and has real world experience with fingerprint, palm vein, finger vein, iris and face recognition technologies. He currently oversees the RightPatient™ Healthcare division of M2SYS Technology, including sales, business development and project management. Before taking over the Healthcare unit, Jeremy spearheaded the growth of the core biometrics division, working closely with Fortune 500 clients like ADP, JP Morgan & BAE Systems to implement biometrics in large identity management projects.
https://www.rightpatient.com/wp-content/uploads/2015/10/RightPatient-can-save-hospitals-millions-with-accurate-patient-identification.jpg
445
800
John Trader
https://www.rightpatient.com/wp-content/uploads/2021/04/RightPatient-Logoup.png
John Trader
2015-10-01 21:03:38
2021-06-25 11:35:31
Improving Revenue Cycle Management with Accurate Patient ID