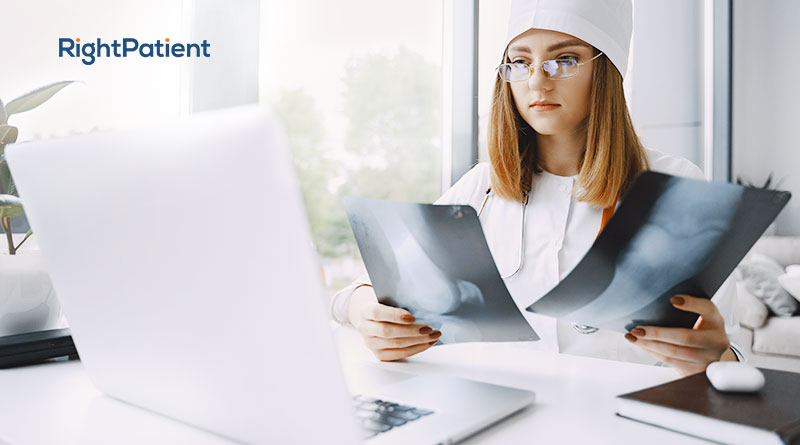 Healthcare providers in the U.S. never seem to catch a break – they've always faced a plethora of issues even before the pandemic. For a brief refresher, the U.S. healthcare system suffers from outrageous costs, the lack of price transparency, ancient laws that hamper healthcare outcomes, the lack of proper interoperability, medical record errors, preventable medical errors, patient safety incidents, and more.
While all of that seems like a bit too much, there are actually far more issues that regularly challenge health systems and hospitals and hold them back from providing positive patient outcomes. One such crucial but overlooked issue that hampers healthcare outcomes is medical record errors. Let's explore how they are created, what are the consequences, and how proper patient identification can enhance the quality and safety in healthcare facilities.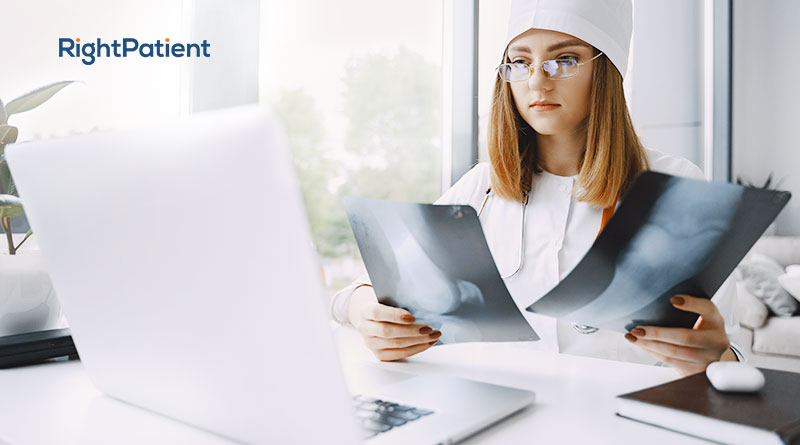 Medical record errors jeopardize healthcare outcomes in several ways
Patient safety incidents, detrimental healthcare outcomes, denied claims, patient mix-ups, and other adverse effects can be traced back to errors with medical records – the most common ones are duplicates and overlays. In fact, whenever an EHR error occurs, it typically goes undetected until an unfortunate event occurs such as the ones listed above. However, if one goes even further back, patient identification errors are likely to be the main culprit – let's see how that happens.
Patient misidentification leads to most medical record errors
One of the most common causes that lead to medical record discrepancies is patient misidentification, and that's because most healthcare providers are using obsolete means to identify their patients – more on that later. Let's take a look at how duplicates and overlays are created within EHR systems.
Duplicate record creation
It's quite straightforward – let's start from the beginning. A patient comes into the hospital for a checkup, and since most hospitals suffer from patient identification problems, the EHR user is left with a difficult choice if they can't find the accurate medical record. This happens because:
The patient has a common name
There are multiple patient records with the same characteristics
Searching for the right medical record is virtually impossible
Now, the choices the EHR user has are either diving deep and painstakingly finding the accurate medical record, assigning the medical record that seems to be the "closest match", or, just to be safe, creating an entirely new medical record. However, the latter can be catastrophic for both the patient and the hospital. Saving a discussion about the consequences for a later part, let's see how overlays are far more damaging.
Overlays are extremely dangerous
Duplicate records are created when a patient has multiple medical records. Overlays, however, are single medical records that contain information about multiple patients – clearly, these medical record errors can be very dangerous.
Let's continue from the previous example – the EHR user selected a medical record that best matched the patient (X), but it actually belongs to a different patient (Y). When patient X has their medical checkup, their health information is recorded into patient Y's medical record, rendering it corrupt, unusable, and dangerous. Next time, when either patient returns for medical treatment, they'll be facing detrimental healthcare outcomes because the data in their medical record is unreliable.
Moreover, with the growing adoption of EHR systems, these issues are becoming far more common. In fact, according to AHIMA, smaller hospitals have around 5-10% of these duplicate medical records whereas larger health systems can have a whopping 20%. These errors can cause around $40 million in unnecessary costs in clean-ups, litigation costs, and others.
Unfortunately, the biggest issue with these duplicates and overlays is that, as previously mentioned, they remain undetected until an adverse event occurs. The best way to resolve medical record errors is by preventing them right from the start – accurate patient identification can help with that.
RightPatient prevents duplicates and overlays
RightPatient has been helping responsible healthcare providers accurately identify patients at any touchpoint with its robust biometric patient identification platform. It can be seamlessly integrated with any EHR system and it becomes a part of the EHR workflow.
Patients only need to look at the camera – the platform automatically locates the accurate medical record for the EHR user, making it a seamless, safe, and hygienic experience for everyone involved. It has been helping reputed caregivers like Grady health, TGMC, and Community Medical Centers prevent duplicate record creation, ensure patient safety, and boost the bottom line.
https://www.rightpatient.com/wp-content/uploads/2021/06/RightPatient-prevents-patient-record-mix-ups.jpg
445
800
Matt Gibson
https://www.rightpatient.com/wp-content/uploads/2021/04/RightPatient-Logoup.png
Matt Gibson
2021-06-28 05:49:52
2021-06-28 05:49:52
Preventing Medical Record Errors Improves Patient Safety