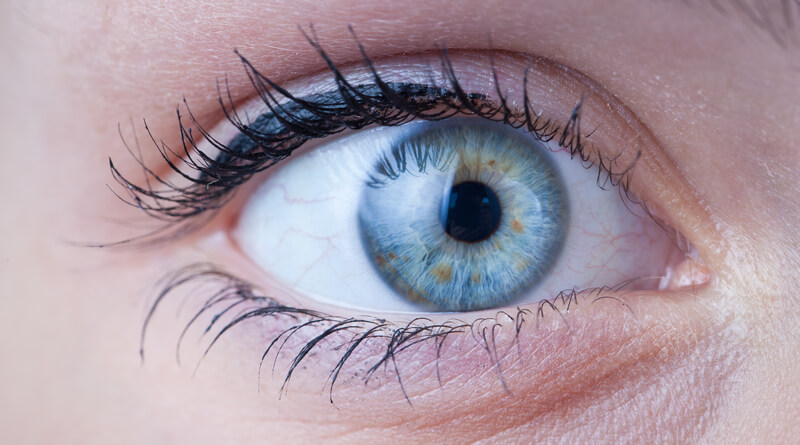 The following post on iris recognition for patient ID in healthcare was submitted by Brad Marshall, Enterprise Development Consultant with RightPatient®

Smartphones as the "future of medicine"
In case you may have missed the news, last month Samsung released the Galaxy Note 7, making it the first commercially available smartphone that features iris recognition biometric identification technology. The recent recall of this phone because of a faulty battery that could catch fire notwithstanding, the ability for consumers to now leverage iris recognition on their smartphones promises to continue the rapid evolution of adopting more secure patient identification technology on digital devices in healthcare.
Many say that the future of medicine is on our smartphones and with good reason. Both patients and providers are rapidly gravitating to these devices for myriad reasons including administering routine medical tests, sharing data, and ensuring medication adherence. However, despite the tremendous potential for the smartphone to radically alter healthcare delivery, serious issues remain about hacking and personal privacy which inhibits more widespread use of these devices because many on both sides of the healthcare aisle still aren't convinced that sensitive protected health information (PHI) is adequately protected and kept secure.
The healthcare industry was buoyed by the introduction of iris recognition as a security measure to protect access and keep PHI secure. Here are 3 reasons why iris recognition on smartphones will significantly improve patient ID and help fuel the rise in the use of these devices in healthcare:
Accuracy: Iris recognition is widely considered to be the most accurate and hygienic form of biometric identification. Smartphones are playing a more prominent role in healthcare on both sides of the spectrum with patients increasingly using the devices to access protected health information through patient portals, share information with providers, for telehealth, and to make appointments and order prescriptions. Providers like smartphones because of their portability, accessibility, and mobility. The ability of iris recognition to replace less reliable and less accurate methods of biometric authentication on smartphones (e.g. fingerprints) will help increase and sustain the momentum of their use in healthcare. This bodes well for the industry wide push to establish fluid interoperability based on clean data because it lends confidence that PHI is accurate providing healthcare providers the confidence to participate in health information exchanges on both a regional and national scale.
Eligibility expansion: As of 2015, 68% of American adults owned a smartphone, and 62% of smartphone owners had used their phones to look up information about a health condition (source: http://bit.ly/2dGZ0kQ). The question isn't whether smartphone use will rise in healthcare, it's how fast it will rise and how many people will continue to adopt it. Unlike other biometric technologies such as fingerprints that have previously been used on smartphones and rely on skin integrity to work effectively which automatically rules out a certain percentage of the population due to ethnicity, age, climate, and skin condition, iris recognition can be used by virtually anyone dramatically increasing the eligibility of those that are eligible to use it. (And, sorry Network World but your assertion that iris recognition "can't be used as a verification feature for the blind or people with cataracts…" is inaccurate). We know for a fact that iris recognition does work with blind people and patients with cataracts because dozens of hospitals that use our iris biometric patient identification solution have used it successfully in these cases.
Patient Experience: Among the many benefits ushered into our lives from the digital healthcare revolution, increased transparency and accountability is fundamentally improving the provider/patient relationship. Mhealth apps and patient portals have played a key role to help increase patient engagement and accountability for their health but a broad range of privacy concerns remain that have inhibited their widespread use across the healthcare landscape. Iris recognition on smartphones promises to significantly improve patient confidence that their medical identity is protected before they begin to use apps and portals and provides peace of mind that healthcare providers are deploying the most accurate biometric identification technology available in an effort to ensure privacy and security. There is a strong argument that the use of iris recognition on smartphones will improve the patient experience in healthcare.
Conclusion
There is little doubt that smartphones will continue to be a rising conduit for access to data and healthcare services in the future. The introduction of iris recognition on smartphones will only help to instill confidence in patients that their privacy and medical identities are protected and help providers to ensure their databases are clean and accurate thereby boosting participation in mhealth as a viable channel in healthcare.
Have you used iris recognition to verify your identity on a smartphone prior to accessing an mhealth app, telemedicine, or perhaps another digital health tool? How was your experience and do you feel more confident that your medical identity is better protected? Share your comments with us below.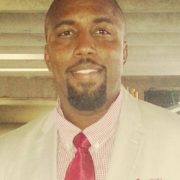 Brad Marshall is an Enterprise Development Consultant with RightPatient®. With several years of experience implementing both large and small scale biometric patient identification projects in healthcare, Brad works closely with key hospital executives and front line staff to ensure project success.
https://www.rightpatient.com/wp-content/uploads/2016/10/iris-recognition-for-patient-ID-in-healthcare-RIghtPatient.jpg
445
800
John Trader
https://www.rightpatient.com/wp-content/uploads/2021/04/RightPatient-Logoup.png
John Trader
2016-10-04 16:20:23
2022-08-26 09:50:29
3 Ways Iris Recognition On Smartphones Will Change Patient ID In Healthcare