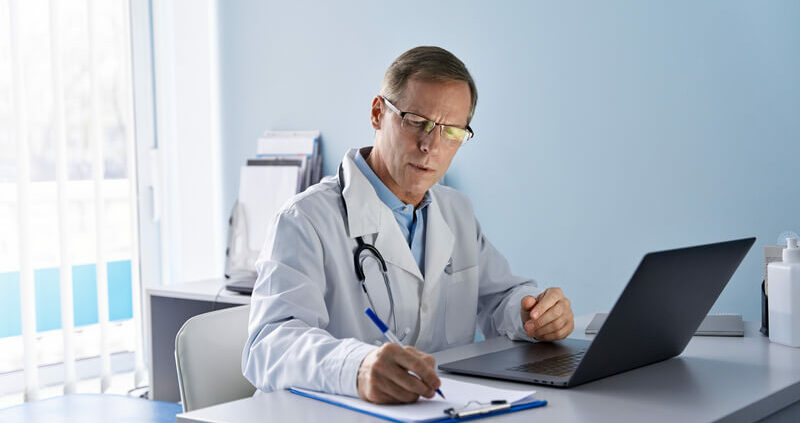 Over the last 10 years or so, the resources that we rely on for health information have changed radically. There's a ubiquitous amount of information available and things have changed for the better because of this. Often, the internet determines if we visit the doctor or not as well, and this is remarkable, to say the least.
The Way we Access Health Information
When you look at the world of health, you will soon find that significant challenges are faced. The amount of health information out there is vast, to say the least. When people find information about their condition, they are then inclined to contact the doctor about it. On top of this, people often end up doing their own research online if they have been diagnosed, which helps doctors to provide a much more efficient service. The great thing about being able to access information like this is that it means that second opinions can often be sought regarding healthcare issues, and this is incredible, to say the least.
Booking Appointments
Another very interesting point would be how easy it is to book appointments online in this day and age. If you live in Canada and want to book an appointment for a dentist in Brockville Ontario, then normally you would have to ring them up during office hours. Now, on the other hand, you can easily go online and book there. You can book in 24 hours a day and you also don't have to worry about not getting a time that suits you, because most of the time you can choose yourself. This is incredible, to say the least, and it just goes to show how much things have changed over the years.
Online Doctors
It's also very convenient to go and see an online doctor. When you look at the world of healthcare, you will see that most of it is transitioning online. People are now taking to the internet to have a live chat with their doctor, or they choose to video call instead. This helps to free up doctors and it also reduces the amount of contact that people need to have. As if that wasn't enough, it eliminates traveling for a lot of people, which makes it much easier overall for people to get the service they need, when they need it.
However, many experts are concerned about the issues that might arise using telehealth services, such as identity theft cases. Fortunately, solutions like RightPatient help prevent medical identity theft across the care continuum with its touchless patient identification platform. It can accurately authenticate patients starting from remote appointment scheduling through check-in and beyond. Fraudsters are red-flagged during identification, preventing medical identity theft in real-time and protecting patient data.
Advice
Lastly, forums are providing people with a fantastic way to get the support they need when it comes to their health. It helps them to talk to other people who have the same ailment, and this helps them to feel confident knowing that they have a network of people who actually understand what they are going through. This is fantastic, to say the least, as it just goes to show how much things have changed, and it also shows that people are able to feel more connected than ever before. Of course, this is especially beneficial for those who have a lifelong condition that they are trying to navigate.
https://www.rightpatient.com/wp-content/uploads/2021/06/How-the-Internet-Has-Changed-the-Way-that-We-Access-Healthcare.jpg
533
800
Guest
https://www.rightpatient.com/wp-content/uploads/2021/04/RightPatient-Logoup.png
Guest
2021-06-24 03:33:07
2022-08-10 05:23:59
How the Internet Has Changed the Way that We Access Healthcare