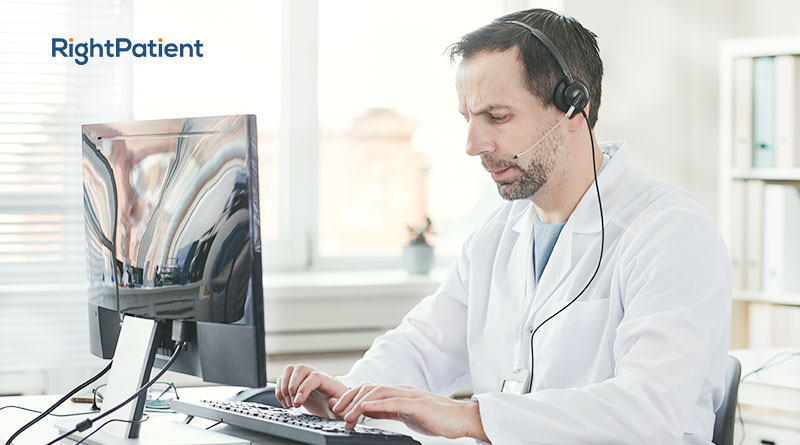 Telehealth has been around for a while now, even if it only came to prominence during the last year. A paper from the University of California, Davis suggests that telehealth started in the early 1960s. Authoritative websites run by major healthcare providers have been around for at least 20 years. The last year or so has seen remote solutions come into their own, with regular consultations held by video call, support groups for all kinds of ailments moving to online platforms, and routine telephone screening used to allocate patients to the appropriate staff member – exposing virtually everyone to the advantages of telehealth.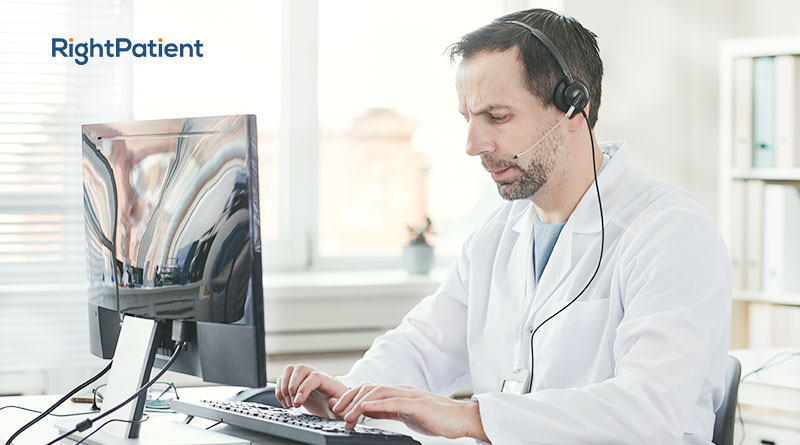 Given the pandemic, people were told to shelter in place. The healthcare system had no spare capacity to deal with seeing patients face to face. Patients were told not to attend the hospital or their regular clinic. Elective surgeries were canceled and routine appointments became virtual, conducted first by telephone and then by video call. The stuff of science fiction suddenly hit the mainstream – slowly demonstrating the advantages of telehealth.
Medical staff members are dealing with ever more complicated cases, among other things. Anything which can simplify and streamline this necessary engagement has to be tried, at least. The pandemic allowed a trial that otherwise might have been seen as driving patients away.
Remote healthcare has been growing in the last few decades. From emails requesting medical records or consultant second opinions, to routine online forms to fill out for regular repeat prescriptions or book appointments, the ability to integrate technology in healthcare is clear. Many primary healthcare practitioners no longer accept requests for repeat prescriptions by telephone but instead require patients to fill in their details online. Imaging reports can be filed online and shared electronically with a patient's care team, while telephone or video consultations can save a patient having to visit the clinic unless a physical exam is necessary. This may allow the patient to fit the call into a scheduled break at work or arrange for others to take care of dependents for a short time.
The advantages of telehealth everyone loves
Telehealth does not necessarily even need anything more than a cellphone connection. A video connection may be preferable in some cases, but most screening and initial consultations can be carried out over the phone. No costly and time-consuming travel for the patient, no risk of delays for the practitioner. In these times of social distancing, it is best to minimize in-person contact, and telehealth is ideal for this. Patients who have been advised to shelter in place can still receive advice, treatment, prescriptions, and counseling with no risk to themselves or their specialist.
Telehealth also speeds up the sharing of information between healthcare teams. A report and images can be shared by email over a secure link far quicker than a physical package can be delivered. Sharing patient information online can expedite care, which in turn can improve patient outcomes, quality, and safety in healthcare.
Telehealth needs to be used with caution
While there are numerous advantages of telehealth, it still needs to be used with caution. Technology can be used to help healthcare, as long as it is used securely and correctly. No one wants a patient safety incident resulting from misdirected confidential information or an incorrect bill, after all. Telehealth is more than simply a way to help hospitals improve their finances. Facilities need to ensure they can demonstrate to patients and staff that telehealth is secure as well as slick. It can allow patients to access healthcare when they wouldn't otherwise be able to, as it will put them in touch with a regular member of their team who is familiar with their case. This means a higher quality of care than if the patient was simply searching online for treatment options.
One option which is not mentioned so often is that telehealth visits can be billed faster. Good for the provider, not so great for the patient, who may also have to attend an in-person appointment for a physical examination after screening. Both the initial virtual consultation and the appointment on site are likely to be chargeable, even though initial screening has often previously been free. Some providers may decide to offer a package of mixed virtual and face-to-face appointments, but should always make this clear to the patient.
Telehealth is not for everyone
Telehealth is convenient for those who are busy and anyone who can get to grips with new software quickly. For patients who are not technologically aware, anyone who lives off the beaten track, in rural locations, or off-grid altogether, it is likely to be more of a challenge to access. Virtual consultations have their place, but in-person healthcare must remain for those who cannot or choose not to access it online.
Some patients will, after all, have reservations about virtual appointments due to concerns about data and personal security. A biometric touchless patient identification platform like RightPatient may help calm their worries. Because it is biometric rather than in-person or touchscreen activated, it can prevent medical identity theft during both telehealth or in-person visits.
https://www.rightpatient.com/wp-content/uploads/2021/05/RightPatient-prevents-medical-identity-theft-during-virtual-visits.jpg
445
800
Matt Gibson
https://www.rightpatient.com/wp-content/uploads/2021/04/RightPatient-Logoup.png
Matt Gibson
2021-05-26 09:19:07
2021-05-26 09:19:07
The Advantages of Telehealth and Why Hospitals Must be Cautious With It