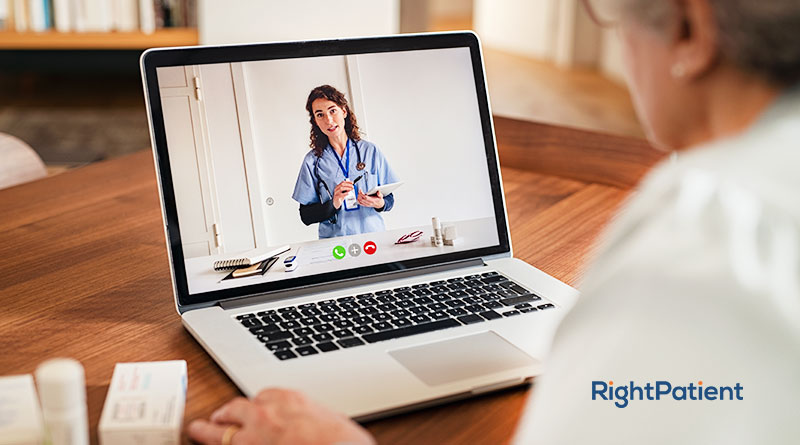 Let's face it – telehealth has been a huge driving force that made treating non-critical patients possible during the pandemic. Once COVID-19 hit the U.S. in full force, every healthcare provider dropped their regular operations and scrambled to care for the overwhelming number of COVID-19 patients. Regular patients, however, were pushed towards remote visits, resulting in telehealth's explosion in popularity. One of the best aspects of virtual visits was that patients received care right from their homes – one can even say that telehealth somewhat helped "flatten the curve". While the major effects of the pandemic are fortunately behind us, many are questioning telehealth's future now. That being said, let's take a closer look at what experts think, why many are advocating for telehealth, and why ensuring patient data integrity during such visits is a must.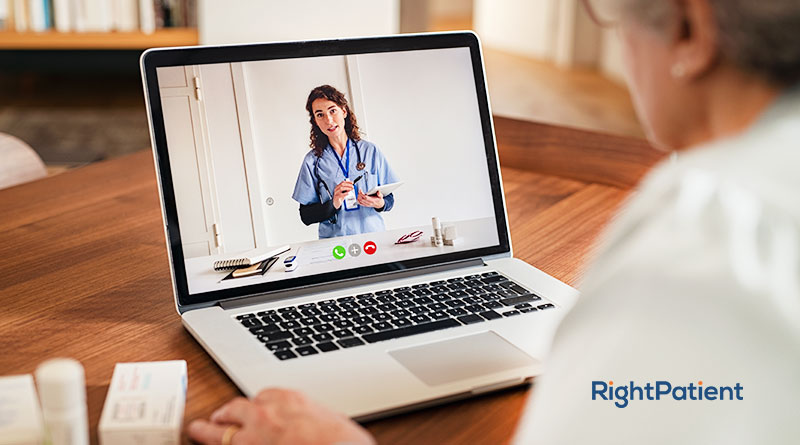 Telehealth is universally acclaimed
While countless brave frontline healthcare teams worked to save COVID-19 patients that went to hospitals in huge numbers, telehealth helped non-critical patients during the pandemic. As more people agreed to virtual visits, healthcare providers, patients, vendors, insurers, and everyone else involved realized telehealth's potential and approved its usage.
In fact, telehealth has become so popular that as we return to the "old normal", many healthcare providers, experts, consumer groups, advocates, and even state Medicaid officials are pushing Congress to keep its expansions in place so that even more people can access and benefit from using it. This is because all of these people believe that virtual visits can transform healthcare. For instance, many services that used to warrant in-person visits can now effectively be provided via video communication platforms, sometimes, even audio calls are enough!
But, like everything else, there are two sides of the coin, and telehealth is no exception.
There are skeptics of telehealth – many worry about patient data integrity
While telehealth has been growing at a rapid pace since the pandemic, there have been skeptics concerned about it. However, telehealth is no stranger to adversaries.
Telehealth has been around for several years, and since its inception, it has had its fair share of detractors. Why else do you think it took so long for telehealth to be where it is today?
While it can be said that telehealth is "transforming" healthcare, there are skeptics worried about the "side effects" it might bring. Even among supporters, there's concern regarding its usage, costs, medical identity theft that will cause patient data integrity issues, and inequality for low-income patients. In fact, many fear that it will become a tool that will simply increase costs without adding additional value. While there might be safeguards in place down the line to control costs, the fear of medical identity theft bleeding over to virtual visits is quite natural. It occurs with in-person visits, and without proper safeguards, fraudulent cases might become a part of virtual visits too, hampering patient data integrity – let's see how it might happen.
Medical identity theft is a common concern regarding telehealth
During in-person visits, the lack of a positive patient identification system leads to fraudsters getting away. Fraudsters are usually armed with the information required to bypass the security measures – most of the time, these security measures are questions regarding the patient. If the fraudster has access to the patient's information (many buy the information from the black market), it's easy to know the right answers. As these caregivers cannot accurately identify patients, fraudsters get access to healthcare services, medical devices, etc., and if they opt for treatment, it hampers patient data integrity. The same can happen during virtual sessions too – as long as there's no effective way to identify patients accurately, fraudsters cannot be stopped.
Thankfully, RightPatient can prevent medical identity theft during telehealth visits and in-person visits.
RightPatient protects patient data integrity
As a touchless patient identification platform, RightPatient is being used to protect millions of patient records across a variety of health systems and hospitals. Using patients' photos, the platform validates whether the patient is real or a fraudster, preventing medical identity theft in real-time.
RightPatient makes patient identification in hospitals and virtual visits accurate, prevents impostors, and reduces substantial costs down the line – try our platform now to see how it can boost the bottom line at your healthcare facility.
https://www.rightpatient.com/wp-content/uploads/2021/06/Ensuring-patient-data-integrity-with-RightPatient.jpg
445
800
Matt Gibson
https://www.rightpatient.com/wp-content/uploads/2021/04/RightPatient-Logoup.png
Matt Gibson
2021-06-21 05:38:00
2021-06-21 05:38:00
Patient Data Integrity During Virtual Visits Must be Ensured as Experts Debate About Telehealth