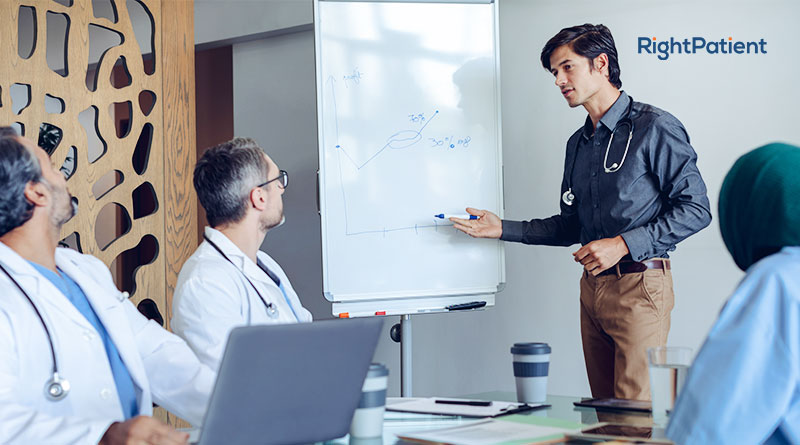 As the pandemic wanes, at least for now, many businesses are rebuilding. The US healthcare sector is no exception, picking itself up and dusting itself down gingerly, preparing to welcome back patients and see an uptick in revenue again. Working on the revenue cycle for healthcare providers has never been more important.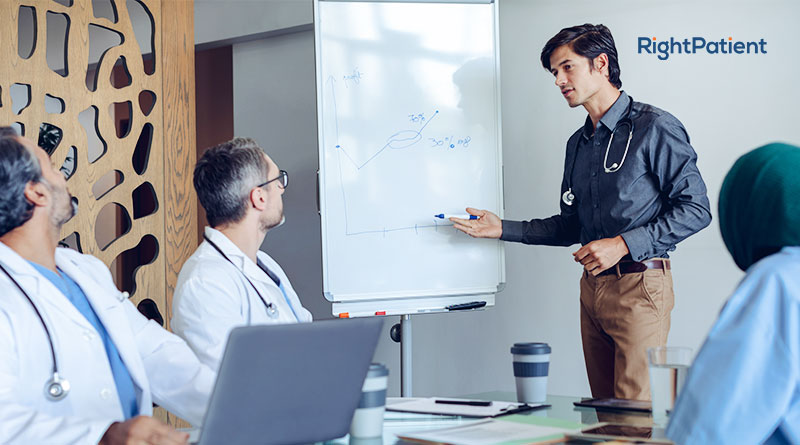 For some hospitals and departments, it's already too late – the pandemic forced them to close. Others are hanging on, with staff returning from furlough and machinery being switched on and recalibrated for the first time in over a year. As more people are fully vaccinated, it becomes simpler to see patients in person again, which will lead to the increase in revenue the healthcare sector badly needs. However, it's not all plain sailing. Providers could still lose over $120 billion this year, so it is vital to be careful with any attempts to ramp up income. The fewer denied claims there are, the better the bottom line will be. That being said, let's take a look at some strategies that will help optimize the revenue cycle for healthcare providers.
5 strategies to enhance revenue cycle for healthcare providers
Check the existing revenue cycle management processes
The first option is to see whether any immediate improvements can be made to the existing system. This will be down to the back-end developers and IT specialists and will not be visible to patients. After that, it's time to look at the patient-facing part of the cycle. Ensuring staff members are fully trained in customer service is a good place to start with optimizing revenue cycle management. That way, they will know what questions to ask when registering or checking in patients and how to check their insurance, treatment codes, and eligibility. They will know how long to allocate for different types of appointments and when to ask for immediate payment.
Use technology to your advantage
The easiest way to ensure that everything runs smoothly is by identifying patients accurately right from the start of the treatment process. This could be done using a patient identity verification platform such as RightPatient that eliminates the need for asking patients questions, patient record mix-ups, and more, reducing denied claims in the process.
That was just one example – optimizing the revenue cycle for healthcare providers is not difficult, it just needs a bit of help at times. Technology can be that hidden assistance.
Prompt, correct coding, and billing is key
An organization should not expect prompt payment if its internal processes are lax. Ensuring accurate coding and billing leads to lower chances of denied claims. Complete elimination of denied claims is impossible, because of some uncontrollable factors, but rigorous checking of coding will, in turn, generate accurate bills which are more likely to be agreed on the first time by the insurers.
Utilize up-front collection
If possible, the up-front collection is the best way to optimize the revenue cycle for healthcare providers. This eliminates an entire step in the revenue collection process, as the bill does not need to be seen by accounts receivable at all. Instead, it lands on the collected revenue team's side for processing. While this approach will not work for every patient, it can be an effective tool for immediate revenue generation.
Accurate patient identification underpins everything
Well-trained staff members are likely to know exactly how to identify a patient and take payment politely using a fast processing system, but the whole thing falls if the patient's identity is incorrect on the system, or if changed details are input wrongly. Denied claims are annoying and time-consuming to rectify. There are ways in which technology can help minimize the chances of this happening, however.
Getting the patient's identity and billing details correct from the first interaction with them makes things so much smoother. It prevents duplicate medical records and overlays, for a start. If a patient only has one EHR, there is little to no chance that the insurer will find fault with the claim and so will settle the amount faster. Denied claims cost millions of dollars for every provider, often due to poor electronic health records and a lack of robust identity checks. Incorrect patient identification puts the patients at risk too.
One of the most innovative ways of ensuring accurate patient identification from the get-go is by using RightPatient. This touchless biometric patient identification platform is being used by several healthcare providers and has several benefits. It allows patients to identify themselves even in virtual consultations and during in-person visits, all they need to do is look at the camera, meaning that they don't have to run the risk of others overhearing sensitive personal data when checking into a clinic. Nor do they have to use touchscreens or keypads to enter information – making it hygienic and safer than ever.
RightPatient is the solution that ensures accurate patient identification, reduces denied claims, duplicate medical records, and ensures fast billing.
https://www.rightpatient.com/wp-content/uploads/2021/05/RightPatient-optimizes-revenue-cycle-for-healthcare-providers.jpg
445
800
Matt Gibson
https://www.rightpatient.com/wp-content/uploads/2021/04/RightPatient-Logoup.png
Matt Gibson
2021-05-27 05:40:39
2021-05-27 08:20:48
5 Strategies That Can Rebuild Revenue Cycle for Healthcare Facilities