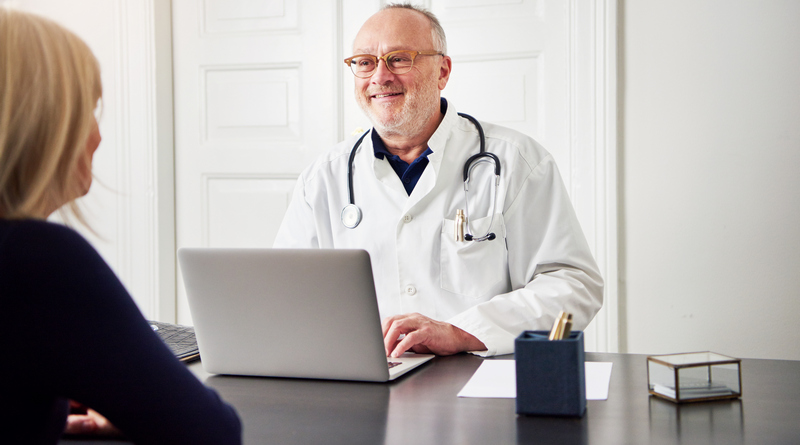 The following guest post on patient safety in healthcare was submitted by Hannah Whittenly.
When a patient goes to the doctor's office or a hospital, you expect that everything that has to do with your treatments will be as safe as possible. From surgical procedures to simple lab tests, doctors and other staff members should keep patients as safe as they can be so that there is no risk of getting an infection and so that there is no risk of falling in the facility. There are quite a few ways that medical professionals can help to increase patient safety to make going to the doctor or hospital a pleasant experience.
Doses and Drugs
One of the ways that medical professionals can keep patients safer is to examine the medications that are given very closely and to make sure that the proper doses are written on paperwork and the actual prescription. Many of the prescriptions that are given use abbreviations that can sometimes be confused with multiple things in the medical facility. There are also abbreviations that are used that make no sense as they relate to how often the medication needs to be given, such as once a day or the amount that is given. One of the things that offices and hospitals can do to make sure that patients are safe when it comes to these abbreviations is to not use them. If words are spelled out, then it makes it easier for everyone to see the information and to give the proper medications and doses.
Contamination Control
If you've ever seen any kind of surgery, then you know that there can be a bit of smoke that comes from the instrument that is used. A smoke evacuator, which is often connected to an electrosurgical generator, is a device that is used to trap or eliminate some of the smoke that is seen with surgeries. The device will help to prevent the smoke and other particles from the body before they have time to circulate in the air. Other ways to get contamination under control include washing hands more often, setting up hand washing stations and making sure everyone wears proper attire when working with patients, such as gloves and masks.
Holding On
With elderly individuals and those who have mobility issues, it's important to have some kind of hand rail system in place. Rails should be placed on the walls in the hallways and near doors to make it easier to enter and exit. There should also be rails along stairs to make it easier to get up and down. Large rugs that don't slide around can be placed near entry doors to prevent slipping after coming from outside, especially if it has been raining. If the medical staff isn't busy, then someone could assist those who have trouble walking to an exam room, to the waiting area or outside to a vehicle.
Diagnostic Testing
Doctors will often perform blood work or other services to determine what is going on with the health of the patient. If tests are done and the doctor finds that more testing is needed and doesn't follow through, then it can impede on the safety of the patient. The doctor needs to examine the tests and the health of the patient in depth to see if there are any medications that need to be given in the future or if there are any treatment options that are available to help with the condition. The doctor should also follow up with the patient after the treatment to ensure that there are no side effects.
Medical professionals should be held to the highest standards. They are working with patients' lives in their hands. The smallest mistake could mean that someone is injured, becomes ill or even dies. If doctors and other staff pay attention and work together, then the safety of the patient will likely improve in their condition.
Hannah Whittenly is a freelance writer and mother of two from Sacramento, CA. She enjoys kayaking and reading books by the lake.
https://www.rightpatient.com/wp-content/uploads/2017/03/Hannah-Whittenly-guest-post-022817.jpg
445
800
John Trader
https://www.rightpatient.com/wp-content/uploads/2021/04/RightPatient-Logoup.png
John Trader
2017-03-03 03:00:34
2021-07-19 08:17:12
Dear Medical Professionals: 4 Steps to Help You Put Patient Safety First