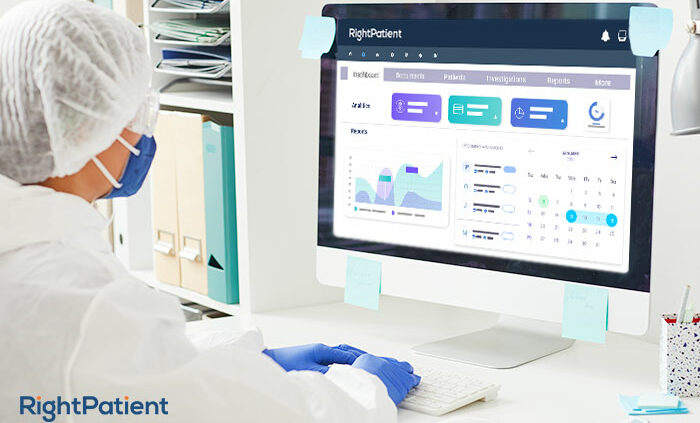 While the US healthcare system, as well as the entire world, is still facing the effects of the COVID-19 pandemic, the former has several issues not directly associated with the novel virus. For instance, the lack of price transparency, increasing healthcare costs, healthcare data breaches, medical identity theft, the lack of interoperability, and the lack of effective patient identification in hospitals are just some of the many problems that plague healthcare providers. While we've already covered many of the aforementioned topics, today's focus will be on value-based care, some upcoming adjustments, and why accurate patient data is crucial for it.
Value-based care in a nutshell
Value-based care is a frequently discussed topic within the healthcare space – it's supposed to transform healthcare for everyone. While healthcare costs have been ever-increasing and accompanied by all-too-often poor healthcare outcomes, value-based care is thought to be the game-changer. Instead of focusing on the fee-for-service model, value-based care focuses on paying hospitals and physicians based on the patients' health outcomes.
Due to value-based care, patients will experience lower costs and better healthcare outcomes, healthcare providers will experience better patient satisfaction scores and improved efficiencies, and everyone involved in the model will experience reduced costs and better overall results.
Value-based care has been heavily focusing on:
reducing price and providing transparency regarding it,
enhancing care quality by providing a competitive environment for caregivers,
pushing for enhanced interoperability to improve coordinated care.
However, value-based care will be focusing on more areas as it seeks to improve healthcare as a whole. Let's take a look at some of the recent updates.
Some current updates regarding value-based care
Medicaid will finally be integrated into value-based care, according to Seema Verma, Administrator of the Centers for Medicare & Medicaid Services (CMS). Medicaid directors across the States have been sent letters including ideas that will help incorporate value-based incentives within programs. Moreover, CMS wants all public and private entities to participate alongside Medicare and Medicaid.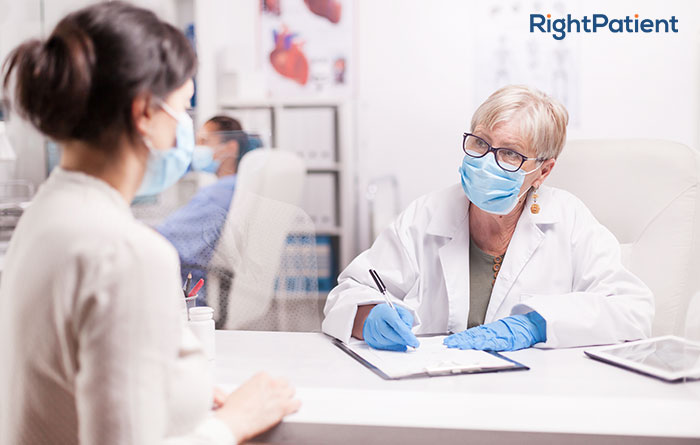 The Center for Medicare and Medicaid Innovation (CMMI) was established to test alternative payment models. It created fifty-four models; however, only five of them demonstrated savings, and only three of them are applicable for national expansion. CMS is hard at work observing the data in order to mitigate these issues.
Being flexible regarding regulations might do the trick, as the CMS believes that the exemptions introduced during the pandemic might be offered within the models for more participants.
There are many other proposed changes as well as those already underway, along with what might be the future of value-based care. A more detailed explanation can be found here.
However, even when value-based care was introduced, one thing was certain – accurate patient data is crucial for it to work. Let's take a look at why patient data will make or break CMS reimbursements that focus on such models.
Accurate patient data is required for value-based care
Since the focus of value-based care is better healthcare outcomes, providers need to ensure that the right patient is receiving the right treatment at the right time. However, if patient data is inaccurate, it will significantly degenerate healthcare outcomes. For instance, if a patient is misidentified during registration, that patient will be treated using someone else's medical record – someone with different diagnoses, test reports, ailments, allergies, and so on. If one takes previous patient misidentifications into account, both the misidentified patient, as well as the record holder, have faced adverse health outcomes. Thus, patient data integrity must be maintained to ensure that the information is consistent, accurate, and useful. That's where RightPatient can help.
RightPatient enhances patient data integrity
Right from the beginning, RightPatient ensures accurate patient data by eliminating patient misidentification, avoiding duplicate medical records, and preventing medical identity theft.
It is a touchless patient identification platform used by several caregivers such as Community Medical Centers, Grady Health, MediSys Health, and Catholic Health of Long Island. By using patients' faces, RightPatient locks the medical records upon registration with their photos. While scheduling appointments, patients only need to provide a personal photo along with a photo of their driver's license – the platform automatically verifies the photos to ensure a proper match.
Within healthcare facilities, patients only need to look at the camera – the platform verifies the identities to see if the patients are who they say they are, preventing patient misidentification, avoiding duplicates, and maintaining patient data integrity as well. All these lead to better healthcare outcomes, something which is crucial for value-based care.
Choose RightPatient now and enhance healthcare outcomes by ensuring patient safety across the care continuum.
https://www.rightpatient.com/wp-content/uploads/2020/11/Patient-data-accuracy-can-be-ensured-with-RightPatient.jpg
445
700
Matt Gibson
https://www.rightpatient.com/wp-content/uploads/2021/04/RightPatient-Logoup.png
Matt Gibson
2020-11-11 04:35:47
2020-11-13 05:00:02
Patient Data Accuracy is More Crucial Than Ever for Value-Based Care