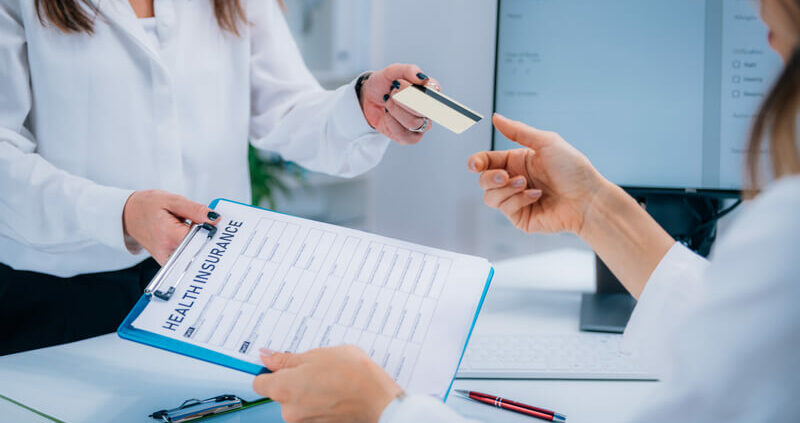 The following guest post was submitted by Ryan Moalemi.
In this day and age, people get increasingly restless if they don't get their daily 'fix' of substances. The main cause for medical identity theft is trying to get drugs which you otherwise can't get. Drug users who are addicted to certain drugs need a special pass if they want to get those drugs. If you don't have this pass, you cannot buy the drug.
Medical Identity Theft isn't something that occurs rarely. Unfortunately, it's a daily happening, and it can get pretty nasty if left unchecked. There are numerous ways to protect yourself against Medical Identity Theft, but you'll also need to know how to react if it happens. When people are desperate, they can do desperate things, going as far as stealing your identity to buy themselves drugs. Here are some tips on how to prevent and detect Medical Identity Theft:
Medical Identity Theft – What is it?
Medical identity theft isn't much different than regular identity theft. However, the purpose here is to buy drugs, get health care at your expense, etc. Anything related to the medical field is a reason for people to steal your identity if they can't get what they want. Most countries don't have pictures of patients on their medical cards which is why it can be pretty easy for people to steal your identity. Of course, there are countries where are the details are listed and available to the medical staff to prevent theft and make it easier for them to go through your details.
Protecting your Personal Information
If you want to avoid having your identity stolen, you will need to know how to protect your personal information. The first step is to keep as much information about yourself to yourself except in cases where it's necessary to share. Don't let too many people know all of your personal information. You can also check out some Identity Theft Protection to get even more protection. There are various measures you can take to do this, but the best thing is not to share too much.
Stay Away From Common Fraud Schemes

The most common fraud schemes involve offers which you should take instantly because it's excellent. If you don't take the offer, you will regret it because it won't be good anymore. Don't fall for these tricks no matter how good they sound. That's exactly it – they sound too good to be true. Also, if you happen to run into a fraud scheme or an offer, be sure to check out all the information regarding the company or people issuing the offer. You want to find legitimate information. If your research comes to fruition and you find out everything is legit – the offer is legit as well. Otherwise, stay far away from that offer and turn it down.
Tips to Detect Medical Identity Theft

While there are some methods of detection which can cost you money, the most common one is simply by constantly checking your purchase history. Visit the hospital where you get your medication and ask them if there were any purchases on your account. You don't need to do this all the time – do it only when you suspect that someone might have stolen your identity. Also, always keep receipts with you and keep track of your purchase history.
Responding to Medical Identity Theft Incidents – Checklist

The correct way to react to medical identity theft incidents is to report everything to anyone that might help you out. This involves the hospital you visit, police, etc. Also, if you already ran into problems with identity theft, it is the prime time you start keeping your private information protected. Any possible holes that you might have left out could potentially lead to additional medical identity theft. Keep copies of your medical bills, medical records and everything. This way, you're minimizing the chances of it happening again.
Conclusion
Medical identity theft can lead to many problems if not handled. Things tend to get complicated as more time goes by so it's best to resolve the issue immediately upon noticing that something isn't right. Be careful of who you give your personal information to, and stay away from shady offers!
https://www.rightpatient.com/wp-content/uploads/2016/06/medical-identity-theft-detection-prevention-tips.jpg
445
800
John Trader
https://www.rightpatient.com/wp-content/uploads/2021/04/RightPatient-Logoup.png
John Trader
2016-06-17 06:00:27
2021-07-11 09:55:09
Medical Identity Theft – Detection & Prevention Tips