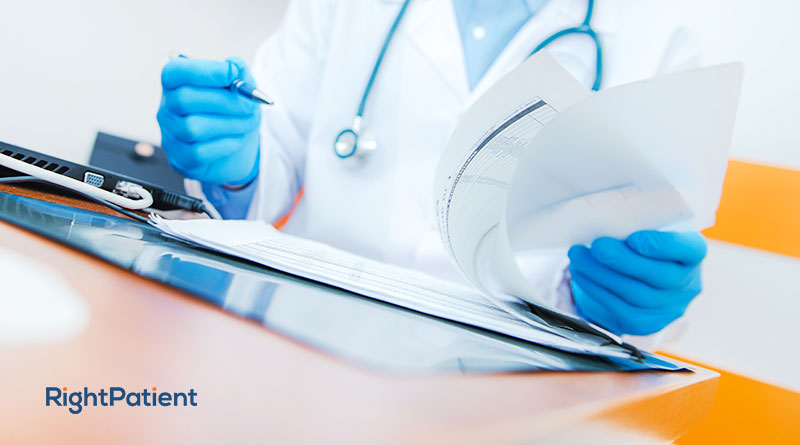 COVID-19 has changed the fabric of reality for the entire world. While it has spread like wildfire and ravaged the entire world for more than a year, its effects are waning in the U.S. thanks to millions being vaccinated. However, the notorious virus has impacted virtually everything, and arguably, it affected healthcare the most. Not only did it make hospitals overflow with patients, but it also led to new challenges for hospitals – keeping hospitals clean, reducing hospital-acquired infections, and preventing compromised patient information. While we've focused on infection control in hospitals a number of times, let's take a look at how COVID-19 impacted patient data, why hackers are after it, and how patient data protection can be ensured.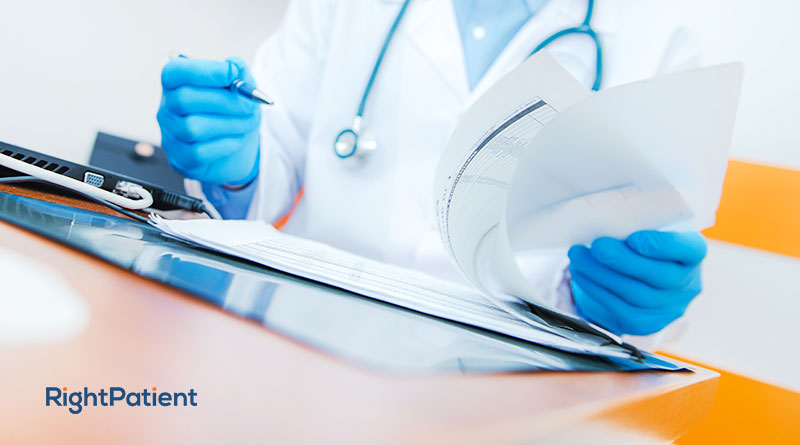 Patient data protection took a backseat during the pandemic
The U.S. healthcare system has always had several issues that restricted it from reaching its full potential – one of which is inadequate patient data protection. COVID-19, unfortunately, made it worse and introduced brand new challenges for hospitals and health systems – let's see how.
COVID-19 forced entire sectors of the population to work from their homes and stop commuting. As a result, organizations had to adopt remote working policies in order to survive. While frontline healthcare workers didn't have the luxury to work from their homes, many healthcare workers were able to work remotely. Many of these employees handled patient information, and as they worked from home, they used various devices to access, transmit, receive, and work on sensitive patient information.
The problem here is that prior to the pandemic, such patient information was only accessible using devices, networks, and tools authorized by the organization – ensuring an adequate level of patient data protection. However, to ensure hospitals and clinics could continue operating, many rules were relaxed by organizations – some of which are these stringent device policies.
As a result, patient data security was substantially compromised by sizable healthcare providers. Even without the relaxed rules, it would have been a nightmare to track who accessed the information using their personal devices – there are just too many complications involved.
How secure is patient data currently?
However, several hospitals have opened their doors to patients, for in-person visits, and more. But even in those hospitals, many healthcare workers are still working remotely, meaning that patient data protection is still at considerable risk due to unsecured networks, personal devices, etc. Moreover, healthcare providers have had their hands full with COVID-19, not to mention that numbers of data breaches have increased significantly – you can just google it and see how many patients are at risk.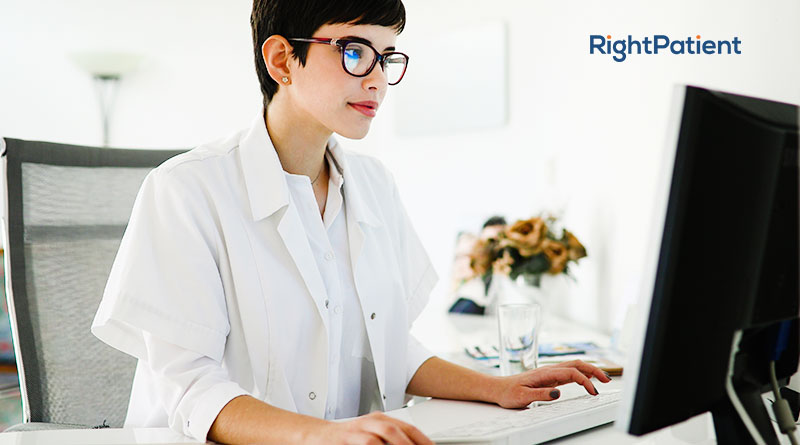 But why are hackers so determined to cause breaches to steal patient information?
Patient data is heavily targeted by hackers
Well, healthcare providers have many restrictions – one of which is very meager budgets to upgrade their cybersecurity measures. As a result, they are quite vulnerable to breaches. Other than being a relatively easy target, stealing patent information is extremely profitable for hackers – they can sell each record for up to $1000 in the black market! The buyers impersonate the patients and since there's no effective patient identity verification system present for all healthcare providers, many of these fraudsters get away with it. Many hackers are even holding the data and demanding a ransom to not leak or sell it online.
Healthcare providers are having quite a tough time. Before the pandemic, they had a plethora of issues, during the pandemic, pandemonium reigned. And after the pandemic, rising data breaches are among the existing issues.
However, if healthcare providers focus on accurate patient identification, they can solve several problems – let's see how.
Protect patient information with accurate patient identification
Accurately identifying patients solves a number of issues. For starters, patient misidentification itself is a huge but overlooked issue – caregivers rally each year for a patient identifier. Accurate patient identification prevents duplicate medical records right from the start, prevents claim denials, ensures that the right patient is receiving the treatment, enhances healthcare outcomes, and improves patient safety too. All of these lead to improved goodwill, lower patient safety incidents, and better bottom lines. RightPatient is the leading touchless biometric patient identification system that checks all the boxes above and has even more benefits , but how does it protect patient data?
Well, RightPatient uses a database of patients' faces to validate their identities. When fraudsters attempt to impersonate the patients, even if the data is breached, RightPatient detects the difference between the live photo and the one saved during registration. It easily red-flags the fraudsters, prevents medical identity theft in real-time, and protects patient data in the process.
RightPatient has been proudly protecting millions of patient records in several healthcare facilities for years – are you protecting your patients' information and ensuring their safety?
https://www.rightpatient.com/wp-content/uploads/2021/06/Patient-Data-Protection-with-RightPatient.jpg
445
800
Matt Gibson
https://www.rightpatient.com/wp-content/uploads/2021/04/RightPatient-Logoup.png
Matt Gibson
2021-06-18 05:19:09
2021-06-18 05:19:09
Patient Data Protection Is One of the Topmost Priorities in a Post-Pandemic World