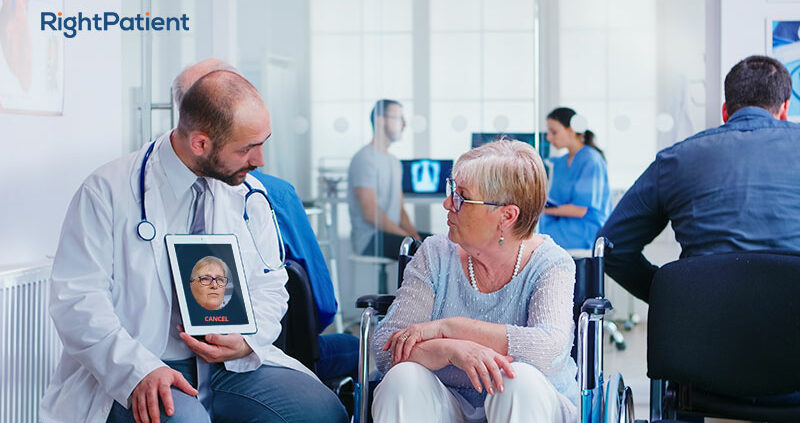 From the title, it is quite clear what this is about. The changes made to the Medicare CoPs (conditions of participation) have attracted attention within the US healthcare system, especially after the introduction of mandatory e-notifications during every ADT (admission, discharge, or transfer) of a patient. While providers are more focused on e-notifications, most of them forget about one very important prerequisite: identifying patients correctly. While we have already touched upon the topic regarding CMS (Centers for Medicare and Medicaid Services) Interoperability & Patient Access Final Rule, this time, we will focus more on the practical aspects and how patient identification is a crucial component that is absolutely necessary for e-notifications to work properly as well as CMS compliance. Without further ado, let's dive deeper into the topic at hand.
A brief refresher
A few changes have been made regarding the CMS Interoperability & Patient Access Final Rule. As the name suggests, it has been done to boost interoperability efforts within the caregivers of the patients. Let us look at why it is required within the healthcare system.
There are many cases where a patient is not restricted to a single healthcare provider; especially if they have complications, multiple ailments and so on. Such patients need to visit and consult with multiple healthcare providers in order to receive the best patient care. For this to be effective, caregivers need to have access to the patient's medical record, history, medications, vitals and other necessary information. In order to make the caregiving process seamless and boost interoperability, the Final Rule was introduced.
The "companion final rule" states that e-notifications must be sent out by healthcare providers (such as acute care, psychiatric, critical access providers, etc.) during every ADT to the appropriate recipients, i.e., the other caregivers (post-acute providers & suppliers, established primary care practitioners, or any other entity primarily responsible for the patient's care). This rule applies to inpatient admissions as well as ED admissions.
Who needs to ensure it?
Applicable healthcare providers are those who use digital medical records like EMR or EHR systems. They need to ensure compliance and have proper systems set up by May 1, 2021 so that they can send out e-notifications during ADTs.
While that's a succinct summary of the most recent change in the CoPs, every healthcare provider needs to ensure that they are sending out e-notifications. Otherwise, they can face undesirable consequences such as receiving penalties for non-compliance, or worse, jeopardizing their CMS provider agreements. But how is identifying patients correctly related to CMS compliance regarding e-notifications?
Identifying patients correctly is required for CMS compliance
As previously mentioned, the CMS rule requires healthcare providers to send out notifications during ADTs. But there's a catch.
Identifying patients correctly is quite important for e-notifications to work. Think about it: if a patient is not accurately recognized or is misidentified as a different patient, the healthcare provider risks sending alerts to the wrong caregivers. Worst of all, the provider risks that they won't be able to answer alerts other caregivers are requesting.
Without a reliable way to identify patients, things can escalate quickly. If a provider cannot fulfill alert requests or sends too many incorrect alerts, care coordination teams will start to lose faith and miss opportunities to improve patient outcomes. Noncompliance will also incur CMS penalties, which can result in hefty fines. After COVID-19, nobody can afford such costs.
While healthcare providers are busying themselves by deciding how to best implement e-notifications, they should also assess the effectiveness of their patient identity matching systems. Clearly, the former is dependent on the latter. Those who are struggling with patient identification need to upgrade their systems to futureproof, easy-to-use and hygienic ones.
RightPatient helps identify patients correctly
We ensure that patients are always identified correctly with our industry-leading touchless biometric patient identification platform.
How it works
After making an appointment, patients receive an SMS or email to validate their identity. During this process, the patient takes a photo of their driver's license and a selfie. RightPatient automatically matches the selfie photo with the photo on the driver's license to ensure a proper identity match. If the patient is not already in the system, RightPatient assigns biometric credentials to the new patient.
This is how we prevent patients from registering under a different identity or medical record mix-ups. There's no need to worry about name changes, mistakes when entering a patient's name or other common issues. Patients are recognized with their selfies.
We have been helping prominent health systems like TGMC, CMC and CHSLI fight the battle against patient misidentification for years. With RightPatient, responsible healthcare providers can send e-notifications and comply with CMS without worrying about faulty alerts.
If we haven't convinced you by now, why don't you try our free trial? No gimmicks – it's really free!
https://www.rightpatient.com/wp-content/uploads/2020/08/Identifying-patients-correctly-is-possible-with-RightPatient.jpg
445
800
Matt Gibson
https://www.rightpatient.com/wp-content/uploads/2021/04/RightPatient-Logoup.png
Matt Gibson
2020-08-25 10:26:59
2020-08-25 10:26:59
CMS Compliance Requires Identifying Patients Correctly - Are you Ensuring it?