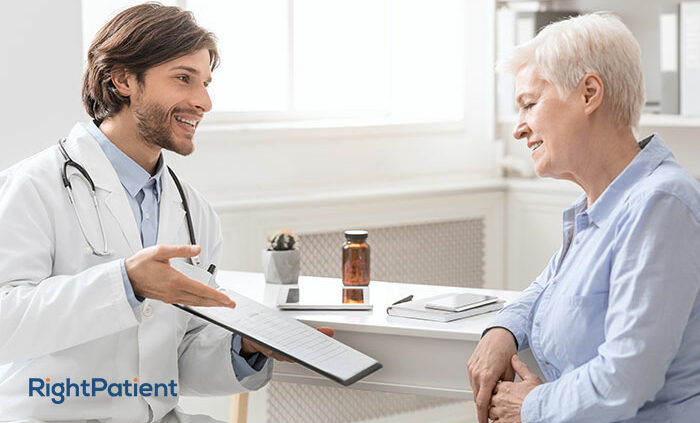 The US healthcare system has always been the one attracting attention for all the wrong reasons – it is inundated with a plethora of issues. Lack of price transparency, interoperability issues, lack of proper patient identification, archaic laws governing the overall system, and prevalent medical identity theft cases are just some of the many problems that plague providers and prevent them from giving optimal patient care. One of the more prominent problems faced is healthcare data breaches – something that happens regularly nowadays. With the pandemic in mind, healthcare providers need to do all they can to enhance patient trust and improve patient safety – something they can do if they protect patient information. This is critical because it will boost inpatient volumes and can help offset the ongoing losses due to COVID-19. Let's see how RightPatient can help by ensuring accurate patient identity verification.
What does the data say?
A recently released study by the Journal of General Internal Medicine has shed some light on patients' perceptions about their EHR security and privacy.
According to the report:
The respondents who fear that their EHRs will be jeopardized due to a cybersecurity incident are three times more likely to hold back information from their caregivers, compared to those who do not share the same feeling, especially during the transmission of said EHRs electronically.
Out of the respondents who trusted that their EHRs were safe and secure, chances of concealing information from their providers were around half compared to those who had privacy concerns.
Older, married, and employed patients were less likely to withhold information.
This study was conducted with keeping the growth of telehealth in mind and how a lack of patient trust will cause problems, especially during the pandemic. Thus, healthcare providers need to rethink their strategies and boost patient confidence. Not only will it help provide better healthcare services, but it will also increase patient retention – patients will not switch to other caregivers if they see that their providers protect patient information effectively.
Protect patient information by ensuring compliance
With the electronic transmission of PHI (protected health information), HIPAA compliance is the first thing that pops up on the minds of providers. The aforementioned study suggests the same: providers should address patients' concerns by addressing security gaps. This can be done by providing proper training for internal data breaches and do's and don'ts during PHI transmission, conducting internal audits to detect security issues, and keeping relevant employees on the same page regarding HIPAA compliance. HIPAA Ready is a robust HIPAA compliance software that can address all that and more, helping you protect patient information in the process. Simplify HIPAA compliance and reduce your administrative burdens with HIPAA Ready.
RightPatient helps protect patient information
RightPatient has been helping to protect patient data for years now. Moreover, even if you face a data breach, you can still safeguard patient information. Here's how it works.
Once a provider deploys RightPatient, patients receive an SMS or email to validate their identity after scheduling an appointment. The patient provides a selfie and a photo of their driver's license, and RightPatient matches the photos to ensure a proper match. Patients new to the platform are provided with new biometric credentials.
During inpatient visits, all patients need to do is look at the camera. The platform identifies them by matching the photos, ensuring accurate patient identification.
Another reason why RightPatient is a must
The aforementioned study is also related to the updated Medicare CoPs. Since the study talks about sending EHRs to other caregivers, the recently introduced e-notifications come to mind. With the looming CMS compliance deadline (May 1st, 2021), healthcare providers need to ensure accurate patient identification so that they can send out accurate e-notifications during ADTs. If they fail to send out notifications to the proper channels, it can cause noncompliance issues and can risk their CMS provider agreements. RightPatient is a must-have solution to avoid such cases and ensure that the proper caregivers are notified.
Contact us now to know how we can help you achieve your goals.
https://www.rightpatient.com/wp-content/uploads/2020/08/RightPatient-can-protect-patient-information-with-accurate-patient-identification.jpg
445
700
Matt Gibson
https://www.rightpatient.com/wp-content/uploads/2021/04/RightPatient-Logoup.png
Matt Gibson
2020-08-13 14:10:52
2020-08-13 14:10:52
Providers Must Protect Patient Information to Enhance Patient Trust