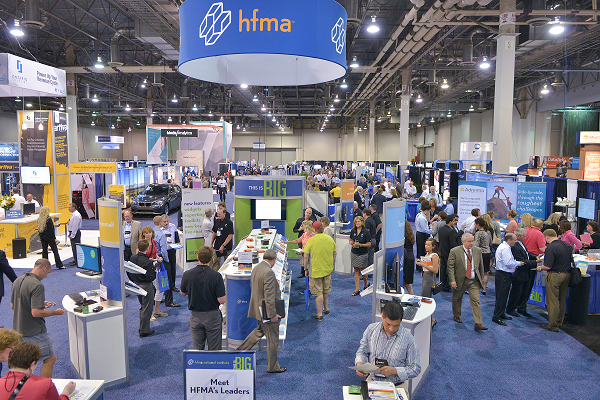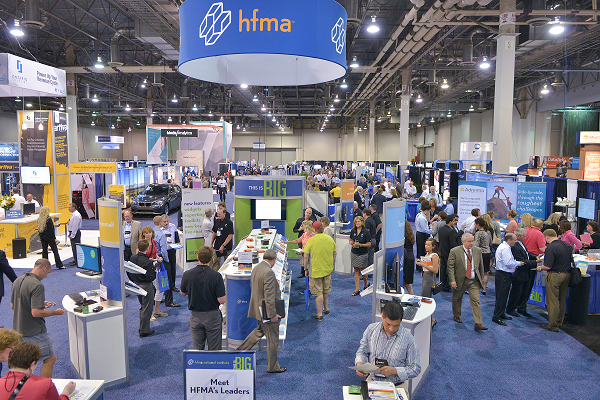 The following post was submitted by Brad Marshall, Senior Enterprise Development Consultant with RightPatient.
If you are heading to Orlando this weekend for the HFMA show, please take a moment while you are walking the Exhibit Hall to visit RightPatient in Booth #1252. We will be on hand offering demos of our biometric patient identification solution and Smart App that converts any smartphone or tablet into a powerful patient recognition device. Not convinced? Here are the top 5 reasons why RightPatient is a must stop while navigating the exhibit floor:
See the RightPatient Smart App – As we just recently discussed on this blog, the RightPatient Smart App provides healthcare organizations the ability to extend the power and reach of our patient identification solution to any smart device equipped with a camera. Using augmented reality and deep learning to identify patients, the Smart App is an ideal tool for clinicians to quickly and accurately identify unconscious patients, verify patients prior to medical procedures, improve patient safety, and securely capture and share clinical images.
Learn How to Humanize Health IT – As you may already know, the RightPatient patient ID solution captures a high resolution image of the patient's face and then links that image to their medical record. Several of our existing customers have provided feedback on these patient photos via their clinicians who say that these pictures serve an important clinical purpose and are helping to improve the patient experience. These patient photos are helping clinicians feel more comfortable and better connected to the patient often serve as reminders about the clinical context of the patient. Learn how RightPatient is helping healthcare organizations across the country become more patient-centered than ever before.
RightPatient is a Finalist in CHIME National Patient ID Challenge – We think this is kind of a big deal. Being named a finalist in this important initiative that could very well change the face of patient identification in healthcare as we know it, we recognize that being named a finalist is a true testament to the validity of our solution. It's worth mentioning that of the finalists named, RightPatient is the only vendor that has a solution already being used in healthcare by many hospitals throughout the country. Stop by and learn why our solution was named a finalist in the Challenge. Go Team RightPatient!
Safeguarding PHI – Cybersecurity has become quite a hot topic in healthcare as we have witnessed one hospital system after another falling victim to attacks and rushing to bolster their security defenses. We are elated to see the increased emphasis placed on protecting networks but what about taking the same steps to protect data? Network security and data security are two separate areas and any upgrade to cybersecurity defenses simply must be met with commensurate upgrades to safeguard protected health information (PHI). After all, the digitization of healthcare has opened many new doors to access PHI (e.g. – patient portals, mHealth apps, telemedicine), shouldn't healthcare organizations be proactively taking measures to implement patient ID solutions that can secure it?
Learn about our SaaS model – With our software-as-a-service (SaaS) model, healthcare organizations can implement the patient ID platform for a small monthly fee that includes software, hosting, and support. And don't worry. Our artificial intelligence system runs in the secure, HIPAA-compliant RightPatient Cloud to minimize deployment and IT costs. What could be better? Stop by the Booth to learn more.
Accurate Patient ID Helps Revenue Cycle Management – Since revenue is a dominating theme of the conference, we thought we would mention that it is a proven fact that increasing patient identification accuracy will help prevent duplicate medical records, reduce denied claims, and improve the revenue stream. Stop by Booth #1252 and learn how you can improve revenue cycle management through an investment in RightPatient.
Skimming the agenda, the HFMA staff has again assembled a very compelling, highly informative conference packed with outstanding curriculum. Don't forget that the Exhibit Hall is a treasure trove of education too, and we encourage you to take time and stop by to see why our patient identification solution is dominating the healthcare industry.
Take a moment to watch this short testimonial video from George Ann Phillips, Administrative Director of Revenue Cycle for University Health System in Augusta, GA:
Drop us an email at: sales@rightpatient.com to pre-schedule an appointment or drop in and see us at your convenience. We can't wait to see everyone in Orlando!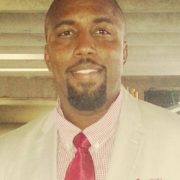 Brad Marshall is a Senior Enterprise Development Consultant with RightPatient® With several years of experience implementing both large and small scale biometric patient identification projects in healthcare, Brad works closely with key hospital executives and front line staff to ensure project success.
https://www.rightpatient.com/wp-content/uploads/2017/06/HFMA-trade-show-floor-061317-resized.png
400
600
John Trader
https://www.rightpatient.com/wp-content/uploads/2021/04/RightPatient-Logoup.png
John Trader
2017-06-21 06:00:36
2017-06-21 12:23:55
The Top 6 Reasons to Visit us in Booth #1252 at 2017 HFMA ANI