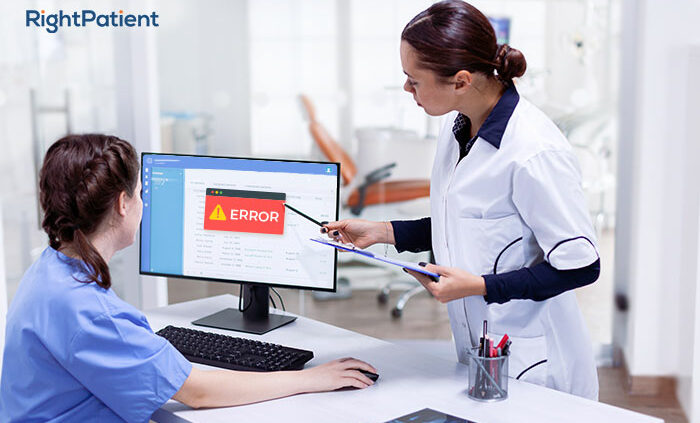 While COVID-19 has been ravaging almost the entire world, healthcare industries have been facing an unprecedented number of patients and challenges. Arguably, the US healthcare system has been hit the worst. Just look at the numbers – over 10 million cases with a record of 100,000 new cases for seven consecutive days. Unfortunately, things will get worse, as spikes are seen across the states and experts predict far more cases during the fall. Healthcare providers are facing huge challenges while they deliver care, while keeping patient and provider safety as a top priority. That being said, CMS (the Centers for Medicare and Medicaid Services) has mandated that caregivers must support sending and receiving e-notifications during ADT (admission, discharge, and transfer) events, something that many believe will help with improving patient safety and quality of care. Let's take a closer look at the rule, how it will enhance care coordination, and why it requires accurate patient identification.
Interoperability has always been problematic
COVID-19 has already shown the importance of sharing patient data among caregivers. Most of the patients have multiple caregivers located at different sites, and for seamless care coordination and improved healthcare outcomes, their data needs to be shared accurately and in real-time with the appropriate parties. That's exactly what CMS aims to achieve: improved interoperability between caregivers with patients in common.
Interoperability has been a massive issue within the healthcare space as caregivers fail to share patient data accurately, mostly because of patient identification issues – more on that later. In order to bolster interoperability, enhance coordinated care, and improve patient outcomes, CMS announced a new CoP (Condition of Participation) surrounding e-notifications as a part of their Interoperability and Patient Access Final Rule.
The new Condition of Participation (CoP) in a nutshell
This CoP requires applicable healthcare providers (critical access, psychiatric, and regular hospitals) that use digital medical records to share and receive alerts that are triggered in real-time due to ADT events – both inpatient and ED (emergency department) events. Applicable parties are PCPs (primary care physicians), post-acute care providers, and primary care practitioners, among others. The notifications should at the least include patient information, such as the patient's name, the treating practitioner's name, as well as the sending institution's name. Caregivers can share more information if they deem it necessary.
The applicable healthcare providers need to support e-notifications by May 1, 2021. This means they have around half a year to comply with the requirements.
Why it is critical for improving patient safety
By sharing critical patient information with other parties across the care continuum, all of them can make informed decisions using the most recent data, leading to seamless care coordination and better healthcare outcomes – improving patient safety along the way.
Healthcare in the US has become multifaceted and complex – gone are the days when a patient would go to a single caregiver for receiving care. Now, a single patient can have multiple doctors that are located at different healthcare facilities. E-notifications enable such caregivers to quickly send and receive information that can lead to faster outcomes and better decision-making. When you compare it to previous methods – fax, phone calls, etc. – you will understand how this is going to change patient data sharing and interoperability. In time-sensitive cases, for instance, these real-time alerts will save lives.
How healthcare providers are addressing this CoP
Caregivers are brainstorming to identify the best way to address this CoP. Many will develop e-notifications solutions in-house, whereas others will use third-party solutions. While healthcare providers do that, they might overlook a crucial aspect that will make or break their e-notifications solution: patient identification.
To improve care coordination and interoperability efforts, e-notifications won't be effective on their own – let's see how.
Improving patient safety requires accurate patient identification
One serious but overlooked issue faced by healthcare providers is patient identification errors. Even during the pandemic, patient identification errors have been brought up a number of times, as they lead to delayed care, repeated lab tests, and can even hamper patient safety. But how exactly is this related to e-notifications?
It's quite simple – imagine a hospital that does not utilize an effective patient identity verification solution. It is bound to face a number of issues, such as duplicate medical records, overlays, medical record mix-ups, and so on. Now, imagine that a patient is misidentified during registration; the entire caregiving process will be dangerous and inaccurate as it will use the wrong medical record. This will also hamper interoperability – false alerts will be sent out, raising credibility concerns. It will wreak havoc in the facilities that are associated with the wrong medical record. Thus, accurate patient identification is crucial for improving patient safety as well as making e-notifications work. Fortunately, RightPatient can help with that.
RightPatient has been improving patient safety
Used by several caregivers, RightPatient is the leading biometric patient identification platform for a number of reasons. First, it ensures hygiene as it is a touchless solution, eliminating risks of hospital-acquired infections. Second, it has a vast amount of experience over the years, making it a trusted name within the healthcare space.
By using patients' photos, RightPatient locks the medical records. Patients are asked for a personal photo and a driver's license after they schedule appointments. The platform matches the photos to verify the identities remotely.
When patients arrive at the hospitals, all they need to do is look at the camera – the platform identifies them using the saved photo and provides the appropriate medical record within seconds.
Use RightPatient now and eliminate misidentification, ensuring that you send out proper alerts to the correct caregivers, enhancing patient safety and care coordination in the process.
https://www.rightpatient.com/wp-content/uploads/2020/11/Improving-Patient-Safety-is-possible-with-RightPatient.jpg
445
700
Matt Gibson
https://www.rightpatient.com/wp-content/uploads/2021/04/RightPatient-Logoup.png
Matt Gibson
2020-11-25 05:41:59
2020-11-25 05:41:59
Improving Patient Safety Depends on Error-Free ADT E-Notifications