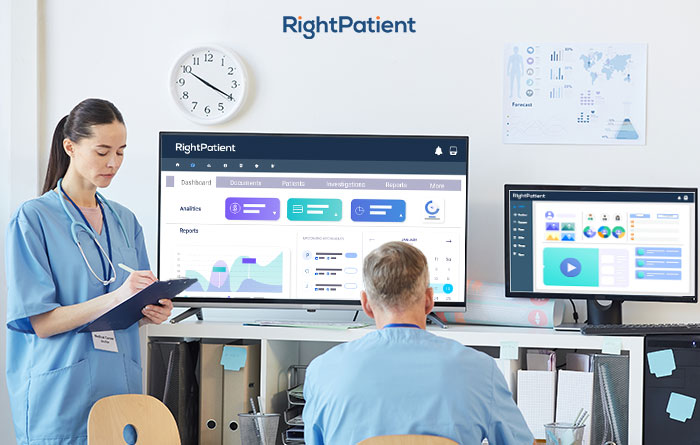 The COVID-19 pandemic has caused arguably the worst financial strain the US healthcare system has ever experienced. While all healthcare systems around the world are facing similar challenges, the US is currently witnessing the highest number of cases in the world – over 10 million people! As the numbers continue to increase, so do the losses, and healthcare providers must reduce their costs to cope with these unprecedented numbers. That being said, reducing denied claims is more crucial than ever, as they cause caregivers to lose a significant portion of their revenue. Let's take a look at denied claims, how they affect caregivers, and six errors caregivers must avoid to improve revenue cycle within their facilities, leading to improved bottom lines.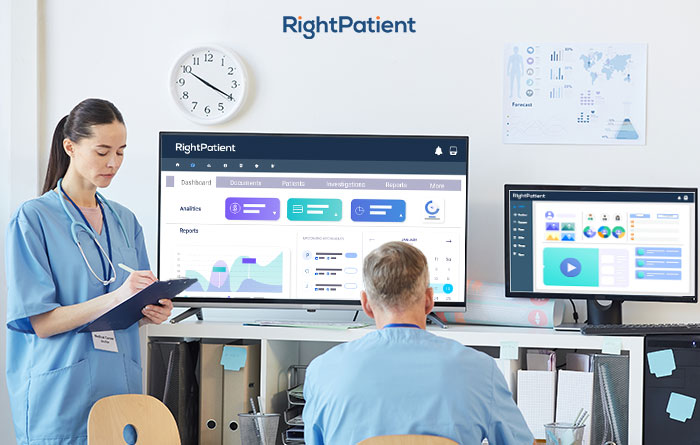 What are denied claims?
While this is a common term heard within healthcare facilities, many still don't understand how much loss can be incurred for any given healthcare provider. To put it into perspective, Change Healthcare stated that denied claims can cost around $4.9 million on average for any hospital. But what are claim denials?
Simply put, denied claims are those that are classified as unpayable by the payers (insurance companies) after they receive the process them. Claim denials often occur because there's some form of error present within the claim that becomes apparent after processing. Issues such as missing information, sending the wrong information, and non-covered services are the common reasons why claims are denied. However, there's another form known as a rejected claim.
When one or more issues are detected within a claim even before it was accepted or processed by the insurance company, it is classified as a rejected claim. Coding errors and mismatched procedures are the most likely causes that lead to such claims.
How do denied claims affect healthcare providers?
Claim denials are a massive pain point for healthcare providers as they decrease already razor-thin margins, significantly increase collection times and reimbursement, and consume valuable resources such as FTEs (full-time equivalent).
As we can see, claim denials significantly affect a hospital's bottom line. Moreover, while 63% of claim denials can be recovered down the line, the administrative costs are a nightmare – $118 per claim. Thus, it's better to avoid denied claims right from the beginning.
That being said, let's take a look at the top six issues that lead to claims being denied.
6 issues to avoid that can help reduce denied claims
Absence of information
One of the most common mistakes that lead to claim denials is sending inadequate information to the insurance company. Even the smallest details such as date of surgery, date of onset, demographic information, etc., are liable to classify claims as unpayable.
Issues with coding
Using an obsolete codebook or incorrect codes is a common mistake that leads to claim denials, as they cause revenue leakage.
Insufficient documentation occurs when there are missing elements required for the services billed, and it is extremely crucial to prevent them. Thus, immaculate documentation is critical to prevent legit claims from being converted to denied ones. If proper documentation is not present when coding and submitting claims, then insurance companies classify them as denied because they consider that the services were not performed.
Duplicate bills
Duplicate claims are quite common and are usually attributed to human errors. These occur when the revenue cycle staff forgets to remove a claim from the patient's account after resubmitting the claim. However, as claims processing systems consist of tools that help detect duplicate ones, the systems flag and classify the anomalies as either suspect duplicates or exact duplicates. As the entire healthcare process is quite complex in nature, it might lead to original claims appearing as duplicate ones – resulting in a claim denial.
Simply preventing duplicate claims is not enough. Properly coding the billed service with required modifiers and documentation is crucial to help identify the bill as original and not as a duplicate.
Not filing claims at the right time
Various rules and regulations must be followed regarding claims and failing to do so will result in even legitimate claims being denied. For instance, the Affordable Care Act reduced the deadline window for submitting Medicare claims to 12 months from 15-27 months after the date of service.
Not verifying coverage eligibility for the services provided
Healthcare insurance is quite volatile, leading to constant changes. As a result, it is crucial to check eligibility every time services are provided to the patients. While this might seem like a tedious task, it will help save a significant amount of money down the line.
Whenever a patient comes in for healthcare services, it is essential to check whether the coverage is still in place (read: not terminated), the service provided is covered by the plan, and the cap has not yet been reached. However, a healthcare provider can cover its services using plans with a cap as long as it follows provided guidelines meticulously and provides the required documentation.
Patient identification errors
One of the biggest problems that leads to claim denials is patient identification errors. Imagine this: if a patient is not accurately identified right from the start, the claim will be filed against the wrong medical record and the insurance company may ultimately classify it as denied. To ensure that claims are not denied and are processed smoothly, patient identification is a must. That's where RightPatient can help.
RightPatient is a touchless biometric patient identification platform that locks patients' records with their photos – protecting patent data. It can even remotely identify patients, making it ideal to be used across the care continuum and any touchpoint.
After scheduling an appointment, patients need to provide a personal photo and a photo of their driver's license. RightPatient matches the photos to verify their identities, and when patients arrive at the hospital, all they need to do is look at the camera. The platform matches the saved photo with the live one, instantly eliminating any chances of the claims being denied.
Healthcare providers can reduce denied claims, optimize the revenue cycle, avoid duplicate medical records, improve healthcare outcomes, and even prevent medical identity theft with RightPatient – enhancing patient safety in the process.
https://www.rightpatient.com/wp-content/uploads/2020/11/Reducing-denied-claims-is-possible-with-RightPatient.jpg
445
700
Matt Gibson
https://www.rightpatient.com/wp-content/uploads/2021/04/RightPatient-Logoup.png
Matt Gibson
2020-11-26 05:21:30
2020-11-26 05:21:30
Hospitals Can Reduce Denied Claims By Preventing 6 Issues