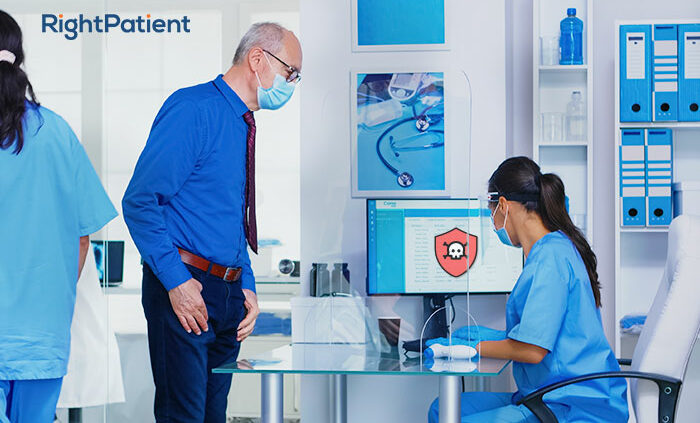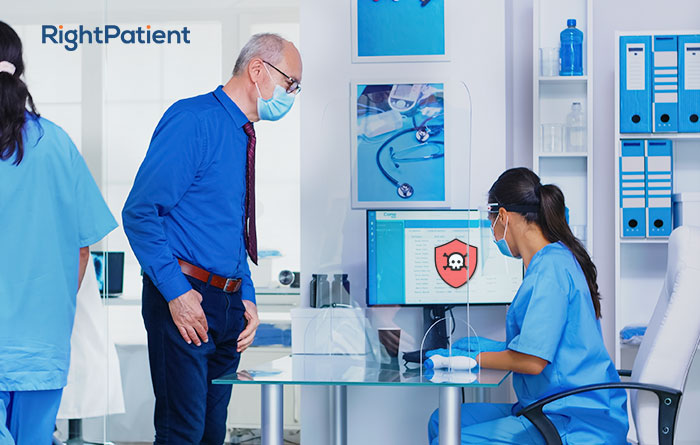 Despite the relaxed rules and the U.S. slowly opening up, the COVID-19 crisis is still going strong. With no treatment found (as of yet), everyone is still feeling the effects of the coronavirus. However, there's no doubt that the U.S. healthcare system has been affected more significantly than systems in other countries. For starters, the number of patients is overwhelming, the financial strain is unprecedented, not to mention the existing issues such as data breaches. When faced with so many impediments from all sides, how can providers prevent healthcare identity theft? Let's explore some of the recent data breaches, how they lead to medical identity theft, and how a solution like RightPatient can protect patients and providers.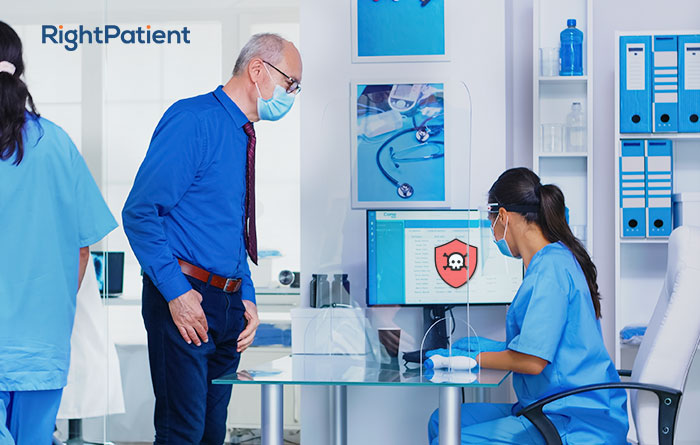 Some recent cases
It's not only healthcare providers – all types of healthcare organizations are being targeted by hackers. Let's review the healthcare organizations who became recent victims of data breaches.
Dynasplint Systems suffered a data breach that might have resulted in stolen health information. After an investigation, they identified that names, addresses, social security numbers, and other information might have been accessed or stolen. Over 102,800 people were affected.
Another healthcare organization, Pinnacle Clinical Research specializing in clinical trials, suffered a phishing attack. The breach consisted of clinical trial participants' information.
Mental Health Partners suffered a phishing attack as well – names, DOBs, social security numbers, among other information was potentially stolen.
How data breaches lead to healthcare identity theft
There are many other recent cases like the ones above. However, they have one thing in common – the hackers were after patient information. Any healthcare organization is a potential target for hackers. But why do hackers target them, especially for their patient information?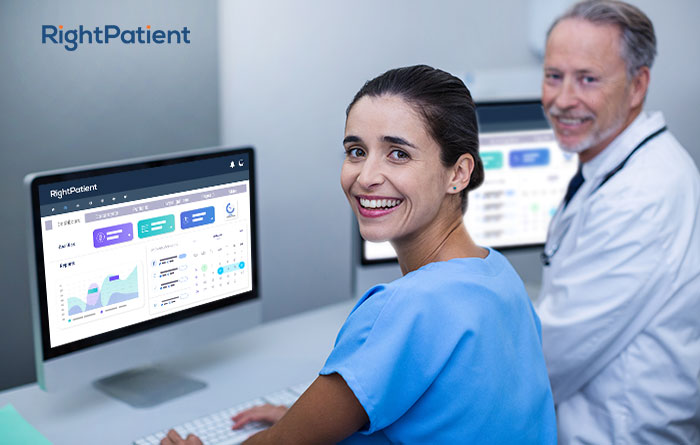 After stealing the patient information, the data is sold on the black market for high prices. Since healthcare in the U.S. is quite expensive, the demand is high for the stolen information – those why buy the data believe that it's worth buying, as opposed to getting healthcare coverage for themselves. When these fraudsters use the victims' information, they get access to healthcare services, expensive medical devices, and treatments, whereas the victims get fraudulently charged with the costs.
That's not all – patient safety is jeopardized as well. When the fraudsters use the victims' medical information, the patient data gets corrupted as the fraudsters' information and preferences are recorded in the victims' medical records. Unless such healthcare identity theft cases are rectified, the patient will be receiving improper treatment based on a medical record consisting of corrupted patient data. These cases lead to repeated lab tests, delays in treatment, as well as negative patient outcomes. Healthcare providers also face litigation costs due to medical identity theft cases.
With the pandemic still raging across the world, one would think that medical identity theft would be the last thing caregivers are worried about. While data breaches are quite inevitable, steps can be taken by healthcare providers to ensure patient safety.
How to prevent healthcare identity theft cases
Ensure HIPAA compliance and safeguard PHI
One way of protecting patient information is by getting back to the source – data breaches. Anyone familiar with healthcare in the U.S. has heard of HIPAA. The law basically sets the groundwork for protecting patient information known as PHI (protected health information). However, it's quite a comprehensive and multilayered law – even the biggest healthcare providers have a hard time ensuring compliance as the rules and regulations change frequently.
Even during the start of the pandemic, some rules were relaxed to ensure faster healthcare delivery. The bottom line is that if providers ensure HIPAA compliance, put enough safeguards in place, detect security vulnerabilities using internal audits, and are well versed about data breaches, they can protect themselves better against cybersecurity attacks. That's what HIPAA Ready does – it is a simple but powerful HIPAA compliance software that keeps all the HIPAA related information centralized, helps you conduct internal audits to detect vulnerabilities, and helps you set up HIPAA training sessions to keep your employees up to date on the latest changes.
Ensure patient identification
Responsible healthcare providers can go the extra mile and add an extra security measure that no fraudster can pass through – even in the cases of data breaches. That's where RightPatient comes in.
It is a touchless patient identification platform that uses a photo-based search engine to ensure that the patients are who they say they are and not some fraudster. During hospital visits, the platform takes a photo of a patient during enrollment and locks the medical record with it. If a fraudster attempts to commit healthcare identity theft, the platform will red flag the individual, preventing medical identity theft in real-time.
RightPatient has been helping leading healthcare providers for years now, and with its touchless platform, it is the only sensible option in a post-COVID-19 world.
Try RightPatient now and be a responsible healthcare provider.
https://www.rightpatient.com/wp-content/uploads/2020/09/Preventing-healthcare-identity-theft-is-possible-with-RightPatient.jpg
445
700
Matt Gibson
https://www.rightpatient.com/wp-content/uploads/2021/04/RightPatient-Logoup.png
Matt Gibson
2020-09-22 07:06:14
2020-11-13 05:02:58
Data Breaches are Occurring During the Pandemic - Prevent Healthcare Identity Theft Now