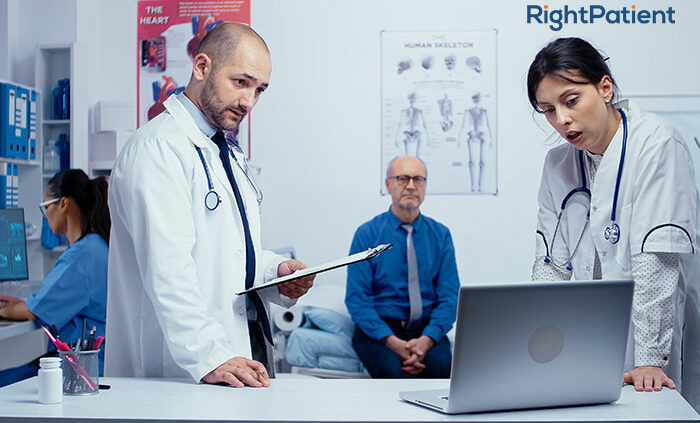 Patient ID issues have always been prevalent in the U.S. healthcare system – we help solve these issues for healthcare providers. Today, however, we won't talk about patient identification issues that exist in hospitals and healthcare systems – we will focus on the fact that the problem extends beyond the average provider. Unfortunately, many patients take advantage of the lack of a proper patient identity verification system and go repeatedly to their providers' facilities and take advantage of healthcare services. Did you know that this happens within clinical trials as well? Let's learn more.
The importance of clinical trials
Clinical trials have a significant impact on conventional healthcare. They lead to breakthroughs that boost healthcare outcomes, reduce recovery times, and can even provide medicine to treat complex and previously untreatable diseases. When considering this topic, COVID-19 would likely pop up in most people's minds. That's what the whole world is fighting against currently, and the proposed vaccines developed by leading professionals are going through several clinical trials to determine the effectiveness of the vaccines and whether they have any undesirable side effects.
Thus, the importance of clinical trials is paramount for everyone involved. Likewise, the individuals who volunteer, known as clinical research patients, are essential as well. Let's see what their motivations are to participate in these activities and what factors are at play that might put the entire trial at risk.
The lack of patient ID systems hurts clinical trials
Patients who participate in clinical trials are well compensated for volunteering. Many do it for altruistic reasons, and while compensation is based on the risks involved, the research is also vetted by an institutional review board. This is done to determine whether anybody enlisted solely for monetary benefits – many patients even enlist in multiple trials or sites. But why do they do so? How do they affect the integrity of the trials? How can an effective patient ID platform prevent this issue?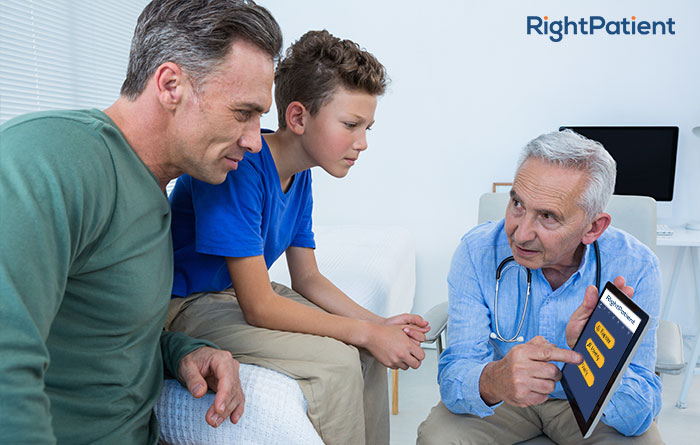 Professional patients
There are some types of clinical trials where the financial benefits are quite lucrative for individuals who join more than one trial or participate at multiple sites simultaneously. Naturally, many do join these trials and expose themselves to either multiple doses of the same drug or single doses of multiple drugs undergoing testing. These types of patients cannot afford the money to pay for healthcare and thus sign up for multiple trials – they participate to gain access to both the treatment and the compensation. This is just one type of "professional patient" – let's look at others.
The other type of professional patients falsify information regarding their medical condition – they don't have the required condition but want to be a part of the trial. They can falsify information regarding the results and effects of the trial to show that they are participating – only to receive the compensation. As you can imagine, their participation in clinical trials may be extremely dangerous.
Another type of professional patient is individuals who actually have the required medical condition but they fake the results – they don't want to be treated for the condition. These are quite common in trials involving research into treatment for addiction.
The consequences of professional patients
Getting exposed to multiple drugs that are still undergoing testing can lead to adverse effects for the patients. Other than patient safety, the reliability of the trials will be reduced due to integrity failure. Overall, the trials will experience significant losses due to the actions of a few.
COVID-19 has already claimed over 965,000 lives while experts around the world are racing against time to come up with a cure so that we can finally go back to leading normal lives. If these professional patients participate in the clinical trials for a COVID-19 vaccine, the affected trials will be rendered useless due to the unreliable data these patients will provide. Even when a vaccine is developed it will lose credibility due to professional patients, delaying the most significant breakthrough we need. Is there any way to stop these harmful practices and ensure data integrity of clinical trials?
An accurate patient ID platform is the key
Professional patients are getting smarter about how to enter clinical trials now that information is available on social media. However, if there was an effective patient identification platform in place, it would be enough to prevent professional patients' participation right from the start. That's where we can help.
RightPatient is the leading touchless patient identification platform used by healthcare providers. They are using it to protect millions of patient records and prevent duplicates in their EHR systems by ensuring that patients are identified correctly across the care continuum.
Since RightPatient has both the experience and expertise, it can easily prevent professional patients in clinical trials from fraudulent participation. This leads not only to enhanced safety of the participants within the trials but also makes the data immaculate and reliable – speeding up the trials and reducing losses along the way.
https://www.rightpatient.com/wp-content/uploads/2020/09/Solve-patient-ID-issues-and-prevent-professional-patients-with-RightPatient.jpg
445
700
Matt Gibson
https://www.rightpatient.com/wp-content/uploads/2021/04/RightPatient-Logoup.png
Matt Gibson
2020-09-21 07:31:27
2021-04-29 10:43:49
Lack of Proper Patient ID Leads to "Professional Patients"