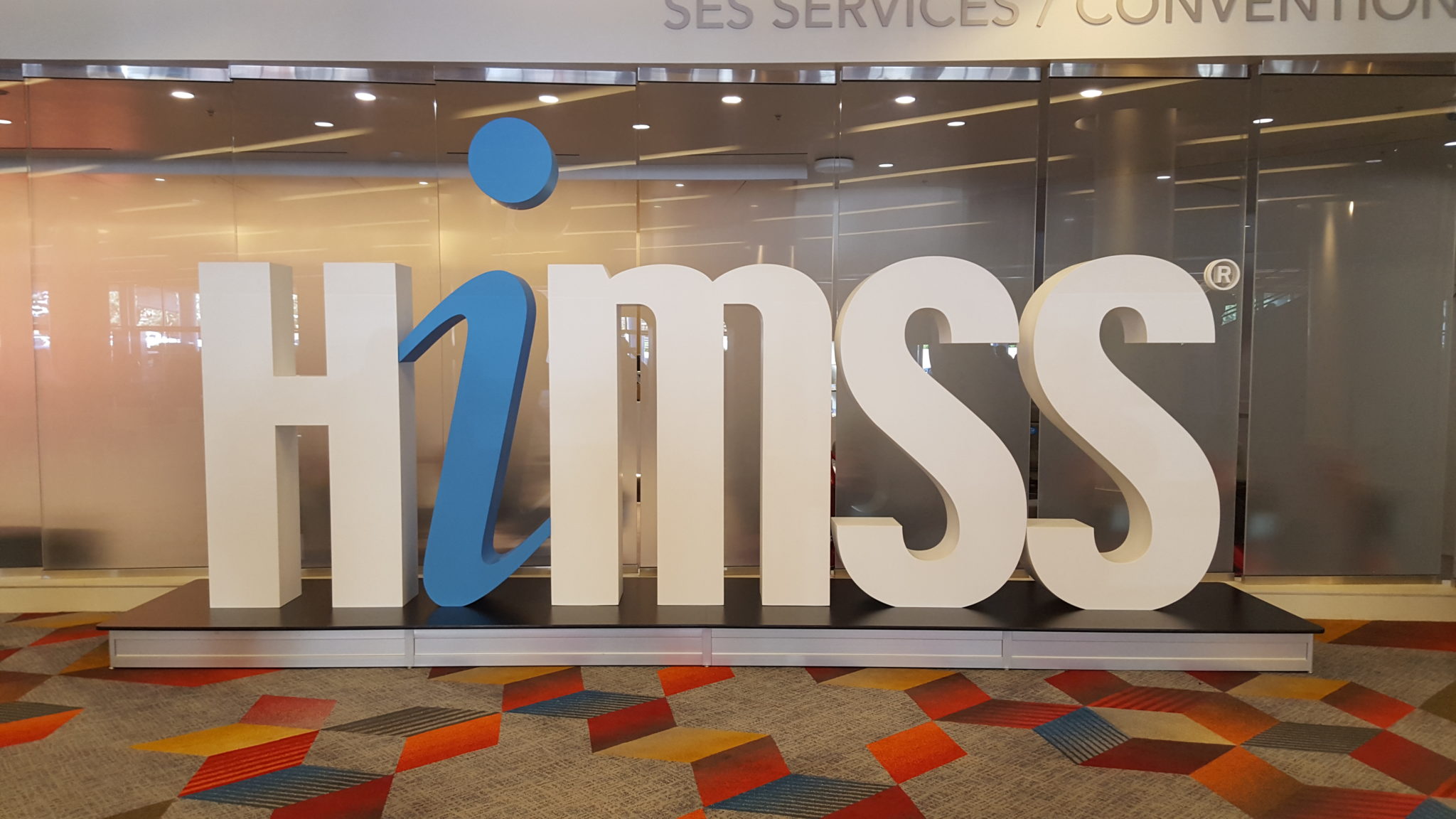 Like most who attended last week's annual HIMSS conference in Las Vegas, I was a bit overwhelmed at the amount of information, activities, and traffic swirling around the Exhibit Halls and lecture rooms. It's difficult to not get swallowed up among 40,000+ attendees and even more hard to block out the flashing lights and unbelievably cool technology on display in order to focus on what matters most, but I had a set agenda to follow and stuck to my plan. This was the third HIMSS conference I have attended and I continue to be amazed at the outstanding job that HIMSS staff does to pull off this event each year, which only seems to keep growing in size, scope, and complexity. Hat tip to HIMSS staff who work tirelessly on making this event successful!
Buried among the central themes of advancing interoperability, cybersecurity, population health, consumer and patient engagement, and connected health, there were a handful of educational sessions dedicated to patient identification in healthcare including a presentation by Dr. Raymond Aller, a Clinical Professor at the University of California entitled: "Patient Identification: Biometric or Botched?"
This was the only educational session at the conference that I could see which was 100% dedicated to the use of biometrics for patient ID in healthcare and it was well attended – I counted approximately 75 people who showed up for the session.
Dr. Aller presented what I felt was a fair, unbiased analysis of the patient identification landscape in healthcare and a thorough analysis (including strengths, weaknesses, and deployment examples) of biometric patient identification modalities available to hospitals and health organizations. Here is a brief overview of Dr. Aller's central themes, and what he presented:
Text based patient identification is simply no longer an efficient or safe way to ID patients: Dr. Aller began his presentation by listing the consequences of failing to properly identify a patient including the patient safety, legal, and liability issues and public relations nightmare misidentification can create. He then demonstrated the drawbacks and limitations of text based patient ID calling it "obsolete" and pointing out that in 2016, hospitals and healthcare organizations can no longer afford the risks associated with this form of identification. He even went so far as to question the viability of continuing to use a master patient index (MPI) as a patient data repository, calling it a "dangerous" and "obsolete" concept.
Healthcare fraud and medical identity theft: Dr. Aller then explained the potentially catastrophic consequences of healthcare fraud, medical identity theft, and duplicate medical records from misidentifying a patient and the additional problems and risks that data merges pose stressing that too often, hospitals spend hundreds of thousands (sometimes millions) of dollars a year cleaning data and merging records without ever having the foresight to implement technology that will sustain patient data integrity in the future. Bottom line? Relying on names and dates of birth ("what you know") and ID cards ("what you have') to identify patients is simply no longer safe or sufficient. The patient identification industry is evolving to identify patients by "who they are."
Biometric patient identification technology overview: The last third of Dr. Aller's presentation centered on an overview of biometric patient identification technologies available including a detailed description of fingerprint, palm vein, and iris recognition (also referred to as "photo biometrics"). Although Dr. Aller left out some key points about these biometric patient identification modality options (for example, he did not mention the back end biometric matching technology behind each of these modalities and why this is important to understand), his review was fair and provided a relatively unbiased look at the strengths and limitations of using biometrics for patient identification. One interesting point that Dr. Aller made was the fact that in a clinical setting, the use of fingerprint and palm vein biometrics for patient identification creates questions about hygiene and supporting hospital infection control policies because a patient must physcially touch a device for identification – an attribute that is not a factor with iris recognition since it is contactless to the patient.
Conclusion: Dr. Aller concluded his presentation by further extolling on the strengths of biometrics for patient identification but cautioned the audience that biometrics are by no means a panacea due to select psychological, sociological, and physiological limitations. However, Dr. Aller did point out that his research indicated that when presented with the option of using biometrics to protect their medical identities and keep them safe throughout the care continuum, over 99% of patients opt-in to using the technology.
Question and Answer session: Selected attendees asked some very interesting questions during the Q&A session including one woman from a neonatal hospital who lamented that it is very difficult to identify newborns with biometrics since neither palm vein or fingerprint biometrics can be used on children (photo biometrics can be used on any child 10 months or older). Another person asked what biometric technology could be used to verify patient identities over the phone when they call in requesting access to protected health information (PHI).
Several other educational sessions during HIMSS were centered on patient identification in healthcare with several common themes emerging:
The healthcare industry is slowly shifting from credential based to identity centric patient ID.
A central reason that more hospitals aren't researching how to more effectively identify patients are competing priorities. Healthcare simply has to drop the "wait and see" attitude to more effective patient identification.
198,000 deaths annually can be contributed to patient misidentification.
Patient misidentification resulted in $77 billion Medicare and Medicaid fraud and improper payments.
If I had a crystal ball, I'd venture to say that patient identification will continue to be a hot-button topic in healthcare during 2016 and beyond, largely because so many other elements of care along the continuum are contingent upon it and so many back-end processes and functions (e.g. – revenue cycle management) depend on getting it right.
What lessons did you take away from any of the HIMSS 2016 educational sessions dedicated to patient ID in healthcare?
https://www.rightpatient.com/wp-content/uploads/2016/03/HIMSS-2016.jpg
1152
2048
John Trader
https://www.rightpatient.com/wp-content/uploads/2021/04/RightPatient-Logoup.png
John Trader
2016-03-09 17:23:53
2016-03-10 04:11:25
Takeaways on Biometric Patient ID from HIMSS 2016 Conference