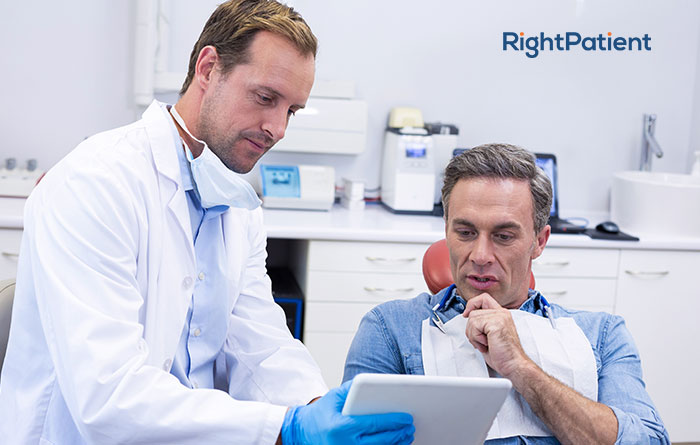 The failure to accurately identify patients throughout the healthcare industry continues to result in medication and diagnosis errors, procedures on the wrong person, duplicate medical records, and health insurance fraud. Therefore, healthcare providers should properly collect and manage information for verifying patient identity to prevent medical identity theft, improve medical record accuracy, and comply with HIPAA.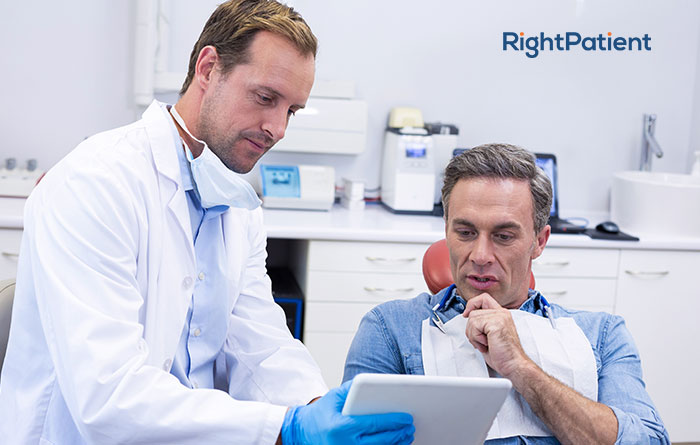 The amount of information flow in healthcare is greater than any other industry, but it all means nothing if a patient's identity is compromised, or cannot be matched with their records. Verifying patient identity before starting a medical treatment or service is vital for ensuring a positive patient experience. The inability of healthcare providers to accurately identify their patients during the COVID-19 pandemic has resulted in slow procedures, incorrect treatments, and even encouraged insurance fraudsters to take advantage of this chaotic situation.
That being said, RightPatient has been helping healthcare providers keep accurate records connected with the correct identity for years now, ensuring effective health treatment and recovery. The coronavirus pandemic has also been a prime catalyst for the consideration of futureproof biometric identity management solutions, such as RightPatient, for verifying patient identity. The reason for this is that our solution helps providers maintain a hygienic environment and limit the spread of contagious diseases. Here's what else RightPatient can do for your organization:
Verifying patient identity to prevent medical identity theft
Even during this pandemic, security experts warn that the threat of medical identity theft is far from over, because attackers know they can take advantage of this situation. Healthcare providers, as well as patients, suffer from medical identity theft: the illegal access of a patient's personally identifiable information and using this information to fraudulently obtain medical treatment, goods, or services.
The cost of proper medical treatment is exorbitant, especially if not covered by health insurance. It results in claim denials and negatively affects a health system's bottom line. That is why verifying an individual identity is crucial before providing any kind of service. Health care providers, such as Terrebonne General Medical Center (TGMC) and the University Health Care System have successfully prevented many potential medical identity theft occurrences since using RightPatient.
Reduces information discrepancies in medical records
Arguably, the most damaging concern for healthcare providers is incorrect and potentially life-altering information being put on someone's medical record. Inaccurate records have been the root cause of incorrect treatments, delays in procedures, and even the creation of duplicate records and overlays. Medical records are very difficult to change as they are meant to be a permanent and comprehensive account of an individual's healthcare history. Thus, verifying a patient's identity and accurately matching their information with their medical records can help providers to avoid financial losses due to fraudulent claims and improve data integrity.
Verifying patient identity for compliance
In the U.S., various state, federal, and industry-specific compliance regulations such as HIPAA and HITECH have been established for verifying patient identity. Not complying with these Acts can lead to hefty financial penalties being issued, and in worst-case scenarios, criminal charges being filed.
HIPAA, which stands for the Health Insurance Portability and Accountability Act of 1996, is a federal law that provides security provisions and data privacy, to protect a patient's medical information. It enables smooth transitions of electronic records and requires appropriate controls over the use and disclosure of medical records.
Any organization that deals with protected health information (PHI) is required to comply with HIPAA's rules and regulations. The law consists of several standard verification requirements for the disclosure of PHI. Under this subpart:
(i) Except with respect to disclosures under §164.510, verify the identity of a person requesting protected health information and the authority of any such person to have access to protected health information under this subpart, if the identity of any such authority of such person is not known to the covered entity;
Numerous stipulations suggest that it is lawful for organizations to take reasonable steps, such as using HIPAA compliance software and using platforms like RightPatient for verifying patient identity, to ensure compliance. HIPAA compliance also ensures that there are appropriate safeguards in place to protect PHI from unauthorized disclosure or breaches.
RightPatient – touchless biometric patient identity management platform
RightPatient is the healthcare industry leader in biometric patient identification. RightPatient also offers remote identity validation and appointment scheduling solutions for telehealth practitioners to ensure positive clinical outcomes during this pandemic. The platform verifies patient identities by comparing their selfie photos and ID (e.g. driver's license). It helps healthcare providers save money on more costly identity-proofing solutions through credit agencies.
Even without this pandemic, exercising due diligence is vital. With the threat of medical identity theft looming even greater than before, healthcare providers need to have the most risk-conscious and thorough procedures in place to mitigate fraud. With RightPatient, healthcare providers can confidently stand under the near-perpetual spotlight of public scrutiny.
https://www.rightpatient.com/wp-content/uploads/2020/07/rightpatient-ensures-accurate-medical-record-by-verifying-patient-identity.jpg
445
700
Ryan Stephens
https://www.rightpatient.com/wp-content/uploads/2021/04/RightPatient-Logoup.png
Ryan Stephens
2020-07-17 13:55:49
2022-01-25 09:20:43
Verifying Patient Identity - Top 3 Benefits