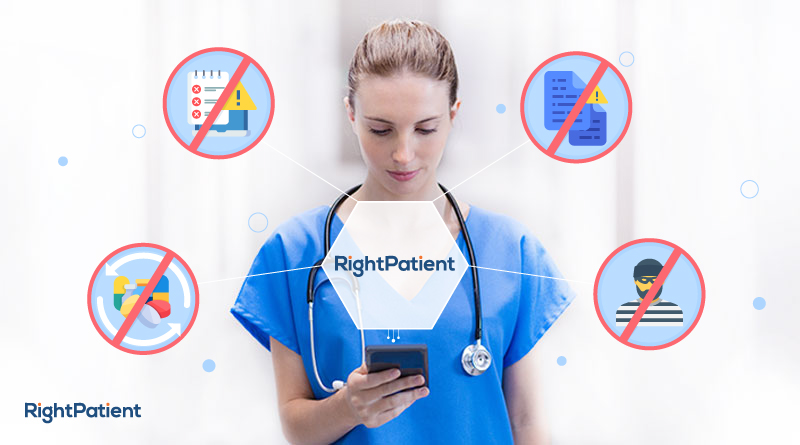 While 2020 felt like a very long year for all the wrong reasons, it has been already two months into 2021, fortunately. However, COVID-19 is still having a significant effect, especially on the US healthcare system. One of the many issues that were present even during the COVID-19 waves was patient identification errors, and it demonstrated that healthcare providers need to upgrade their patient identification systems immediately. Patient record mix-ups, preventable medical mistakes, sending reports to the wrong patients, and not finding the patient records were just a few of the problems healthcare teams faced during the pandemic.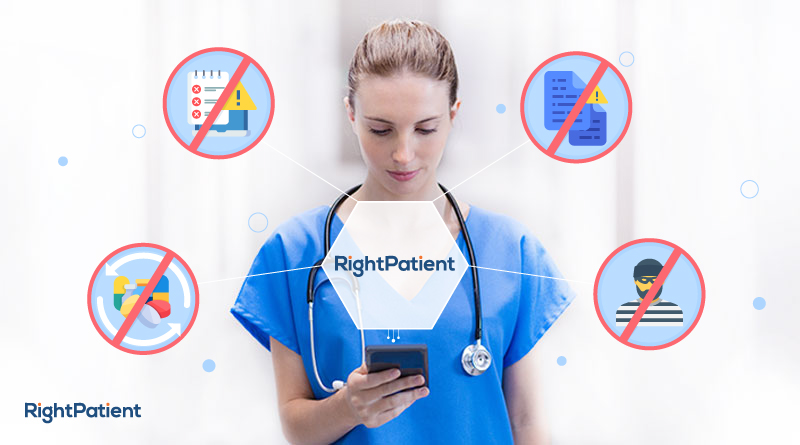 However, there's a more serious concern up ahead. As the vaccine starts to slowly but steadily reach the general public, potential vaccine mix-ups might occur as a result of patient misidentification. This will severely jeopardize vaccine rollouts and make them lose their efficacy.
While patient identification issues and their several consequences have been present for a long time, they can be prevented with an effective patient identification platform like RightPatient – let's explore.
How RightPatient works to prevent medical mistakes
RightPatient is a touchless biometric patient identification platform that helps hospitals and health systems prevent patient identification errors and mix-ups. It attaches the patent's photo and biometric data to the medical records during registration. During subsequent visits, patients are required only to look at the camera – the platform verifies their identities and provides the appropriate medical records.
One of the best parts is that RightPatient is contactless, making it feasible for a post-pandemic environment, as it prevents HAIs (hospital-acquired infections). Moreover, it can also be used at any touchpoint across the care continuum, making it ideal for telehealth sessions.
That was a lot about how RightPatient works – let's see the issues it prevents – and can prevent – for healthcare providers.
The problems RightPatient addresses
RightPatient prevents duplicate medical records
Duplicate medical records have been creating mix-ups, preventable medical mistakes, and more, leading to detrimental patient outcomes, impacting patient safety, revenue cycle issues, and lower bottom lines. Since RightPatient can identify registered patients right from the start, it prevents the creation of additional duplicate medical records as well as medical errors – improving patient safety and healthcare outcomes.
RightPatient eliminates preventable medical mistakes
One of the biggest issues patient identification errors create is medical errors. For instance, patient A will get medications that are actually required by patient B – a single mistake can be disastrous. Moreover, there have been cases where one patient received a transplant that was supposed to be received by an entirely different patient. However, since their names or demographic characteristics were similar, a mix-up occurred. Fortunately, RightPatient prevents such cases – ensuring quality and safety in healthcare facilities.
RightPatient prevents medical identity theft and protects patient data
One of the prominent reasons medical identity theft cases are successful is because there is no way to catch the fraudster. Conventional patient verification methods are not well-equipped to handle misidentifications, let alone detect fraudsters.
Fortunately, RightPatient can accurately identify patients using their photos; whenever the fraudster tries to pass themselves off as the patient (or victim), the platform red-flags them, preventing medical identity theft in real-time. This helps in a number of ways – patient information is protected from being corrupted, litigation costs are prevented by the healthcare provider and patient safety is ensured.
Can RightPatient prevent vaccine mix-ups?
While most of us among the general public wait for the vaccine rollouts, we have to remember that, at this point, to ensure maximum protection, we require two doses of the vaccine. However, imagine this – a hospital is housing vaccines from two different manufacturers. What if a patient receives the shot of Pfizer's vaccine the first time and the second dose is from Moderna?
Unfortunately, vaccine mix-ups are occurring as we speak, and it might significantly reduce the effectiveness of the vaccines, putting numerous lives at risk. Moreover, many of these cases might occur due to patient misidentification.
Fortunately, RightPatient can help hospitals and health systems to determine patients' identities accurately, prevent record mix-ups, and ensure efficient vaccine administration without any hiccups, enhancing patient protection against the virus.
Responsible healthcare providers have been using RightPatient for years – preventing patient safety issues, avoidable medical mistakes, duplicate medical records, and medical identity theft in real-time. Contact us now to be a more responsible healthcare provider.
https://www.rightpatient.com/wp-content/uploads/2021/02/Accurate-patient-identification-with-RightPatient.jpg
445
800
Matt Gibson
https://www.rightpatient.com/wp-content/uploads/2021/04/RightPatient-Logoup.png
Matt Gibson
2021-02-26 03:51:13
2021-02-26 04:15:37
RightPatient Can Prevent Medical Mistakes, Patient Mix-ups, and More