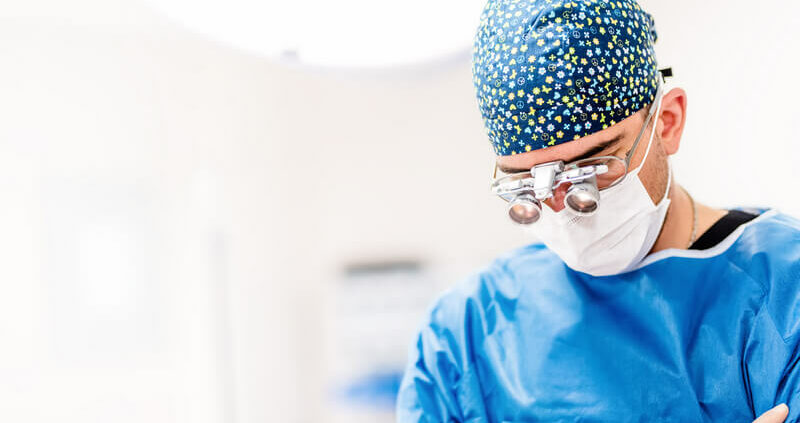 Are you an administrator looking to expand or improve your hospital's ambulatory surgical center's operations? One critical component to every healthcare facility's success is positive feedback. Use these practical tips to improve your patient's satisfaction.
What Is an Ambulatory Surgical Center?
Ambulatory surgery centers (ASCs) were created to administer a variety of low-risk surgeries. Some routine procedures performed at an ASC include:
Arthroscopy.
Cataract surgery.
Cesarean section.
Dental restoration.
Gastric bypass.
What Are the Benefits of an ASC?
ASCs are becoming an increasingly accessible option for many patients. These centers offer a variety of benefits such as:
Same-day discharge.
Lower out-of-pocket costs.
Higher nurse-to-patient ratios.
Lower risk of infection.
Improved recovery.
What Is Patient Satisfaction?
Patient satisfaction measures how pleased a person is with their level of care. This accounts for services both inside and outside the surgeon's office. A patient's feedback provides administrators with valuable insights into the effectiveness of the medical staff's care and empathy level.
How Is It Measured?
Patient surveys are an integral way to measure their overall satisfaction. Whether it's in person, written, or over the phone, obtaining this information helps healthcare administrations identify gaps and develop quality improvement initiatives. Hospital Consumer Assessment of Healthcare Providers and Systems (HCAHPS) is the industry standard for reporting patient experiences and their perspectives of the care they receive.
Tips for Improving Patient Satisfaction in Your ASC
A patient's satisfaction level affects many areas of your ASC, such as patient retention, clinical outcomes, and medical malpractice claims. Healthcare executives and physicians can institute a few easy strategies to improve patient experience at ambulatory surgical centers across their system.
Use Your Patient's Name
For many patients, their hospital experience is often impersonal. Doctors may forget about one of the most important tools in their arsenal — a friendly hello. More than merely greeting your patients, use their first name.
Ensuring Accurate Patient Identification
One of the biggest pain points faced by any healthcare provider, whether health systems or ASCs, is patient identification errors. In the case of ASCs, these errors lead t mix-ups, wrong surgeries, and worse. Many healthcare providers are preventing these issues with touchless biometric patient identification platforms like RightPatient. By identifying patients accurately at any touchpoint within the care continuum, RightPatient enhances patient safety and personalized the experience – improving patient satisfaction in the process.
Make Eye Contact
Keeping eye contact with the person you're talking to shows that you are actively listening to what they have to say. A friendly, sympathetic attitude helps patients feel more at ease. It's essential for building rapport and is a sign of care and respect.
Focus on Patient Education
Information is vital to a person's decision-making process and empowers them to better direct their healthcare. Enlist the help of nurses and other support staff to help educate patients, and remember to use layman's terms.
Create a Welcoming Environment
Most people think a medical center is a cold and sterile place. Make sure your ASC is tidy, and add some comfortable seating arrangements, soothing artwork, and soft lighting to create an attractive aesthetic.
Upgraded systems
Value stream mapping (VSM) is a business management method physicians can use to analyze and improve patient flow. It gives administrators the tools to identify inefficiencies during any step of a patient's experience.
Take advantage of these tips to ensure a positive patient experience. Create a welcoming environment for patients and add a personal touch. You'll soon see your survey results improve.
https://www.rightpatient.com/wp-content/uploads/2021/03/Tips-For-Improving-Patient-Satisfaction-In-Surgery-Centers.jpg
534
800
Guest
https://www.rightpatient.com/wp-content/uploads/2021/04/RightPatient-Logoup.png
Guest
2021-03-02 05:22:39
2022-08-10 05:09:52
Tips For Improving Patient Satisfaction In Surgery Centers