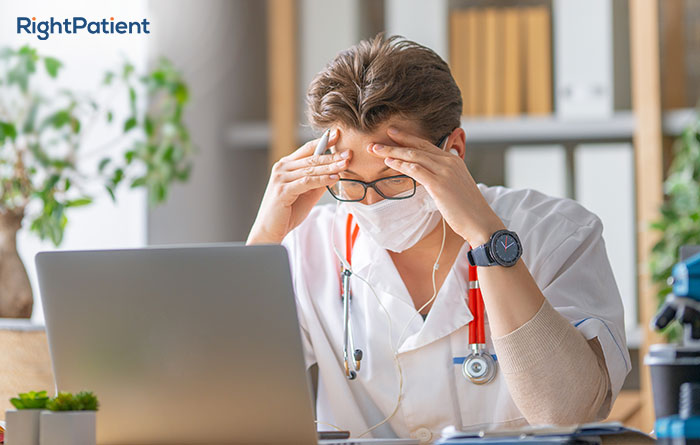 Healthcare is always in the spotlight – mostly because of the wrong reasons. Some of the many topics that often come up when discussing healthcare issues are data breaches, medical identity theft, the lack of interoperability, the lack of patient information protection measures, patient identification issues, among other things.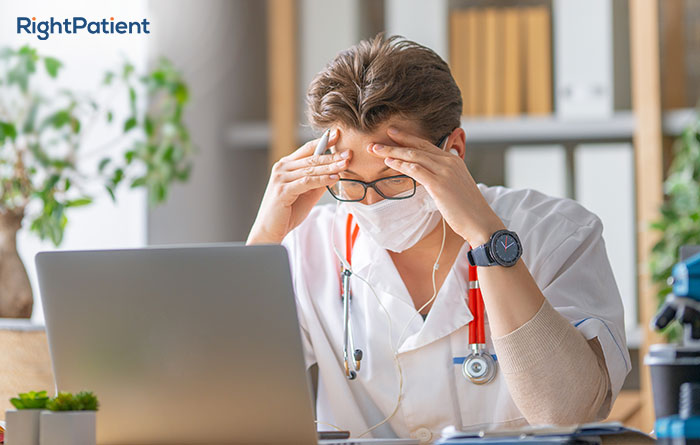 However, due to the pandemic, telehealth has become a mainstream tool to provide patient care outside of healthcare facilities. While telehealth has been an extremely useful medium for caregivers and patients, there are valid concerns regarding its security. Moreover, even before that, cybersecurity threats have been growing considerably for the last few years.
That being said, let's take a closer look at the recent state of healthcare data breaches, how the data were obtained from hospitals, and if patient information protection is possible.
The pandemic showed patient information protection measures were not enough
When the pandemic started, healthcare providers in the US had their hands full – not only did they have their usual problems to tackle, but also they had to deal with the surge of COVID-19 cases that overwhelmed their facilities. Quite naturally, healthcare frontline teams, facilities, and anyone else involved with them was pushed to their limits. Fortunately, there was a ray of hope when many hackers pledged that they won't focus on hospitals since they were facing the biggest challenge in decades. However, not all the hackers shared the same sentiment – many chose to attack during this vulnerable period.
For instance, by the end of 2020, many hospitals and health systems were victims of a wave of cybersecurity attacks that left them paralyzed. The attacks forced them out of their systems – disrupting healthcare operations until the hackers' demands were met. Moreover, even prominent health systems took days to restore and operate normally.
Others were handicapped, and while not fully locked out of their systems, these caregivers were unable to provide accurate healthcare services too. For instance, they had read-only access to patient records, meaning that they couldn't update the records themselves, which is usually done after seeing the patient (virtually or otherwise). As a result, a lot of scheduled visits, surgeries, and elective procedures had to be stalled or postponed. Cyberattacks ultimately harmed the bottom lines of affected hospitals. However, all of these attacks, delays, and threats led to the conclusion that patient information protection must be upgraded significantly to ensure quality and safety in healthcare.
How patient information is typically protected
Health Insurance Portability and Accountability Act (HIPAA) is primarily focused on protecting patient information from internal and external threats or data breaches. It applies to any organizations (known as business associates) that deal with patient information or PHI (protected health information). HIPAA even has a Breach Notification Rule that provides guidelines for hospitals that suffer breaches. Unfortunately, there are many cases where HIPAA violations do occur, leading to hefty fines and loss of goodwill.
But how do hospitals typically ensure patient information protection?
Well, different healthcare providers have different guidelines, budgets, constraints, and advantages. However, some of the more common ways hospitals and health systems protect patient information are:
Having a robust policy in place
Developing a culture that focuses on protecting patient information
Regularly providing training to staff members that access patient information
Performing internal audits
Having a security improvement plan in place
Monitoring access and restricting unauthorized individuals
Pursuing HIPAA compliance
Encrypting patient information both in transit and at rest
Patient information protection needs an upgrade
While the aforementioned were some of the common security safeguards hospitals use to protect patient information, the pandemic showed the flaws of the existing cybersecurity measures. Also, another factor to consider is that not every healthcare provider has state-of-the-art cybersecurity measures in place – many are restricted by budgetary issues, bureaucracy, and current priorities their leaders have.
Telehealth raised security concerns
Moreover, telehealth has changed the rules. When the pandemic struck the US in full force, it forced the government to relax rules regarding virtual visits. While this was to make telehealth easier for patients and caregivers, it also opened doors for hackers. Cybersecurity experts were understandably worried about frauds – they already occur during inpatient visits, what about virtual ones?
As a result, due to ever-increasing cyberattacks, healthcare data breaches seem inevitable, don't they? However, their effects can be mitigated by preventing medical identity theft – that's where RightPatient comes in.
RightPatient can mitigate the effects of data breaches
A robust patient identification platform used by leading providers, RightPatient locks EHRs with patients' photos and their biometric data upon enrollment. During subsequent visits, patients only need to look at the camera – the platform runs a search, and, upon a positive match, provides the accurate EHR within seconds. Fraudsters are red-flagged during the verification process, preventing medical identity theft in real-time and protecting patient information.
RightPatient is versatile enough to be used at any touchpoint across the care continuum – making it feasible for telehealth sessions. Responsible caregivers have been using the platform for years now – are you one of them?
https://www.rightpatient.com/wp-content/uploads/2021/02/Patient-Information-Protection-is-a-huge-concern-RightPatient.jpg
445
700
Matt Gibson
https://www.rightpatient.com/wp-content/uploads/2021/04/RightPatient-Logoup.png
Matt Gibson
2021-02-24 06:48:40
2021-02-24 06:48:40
Is Patient Information Protection Possible With Rising Cybersecurity Threats?