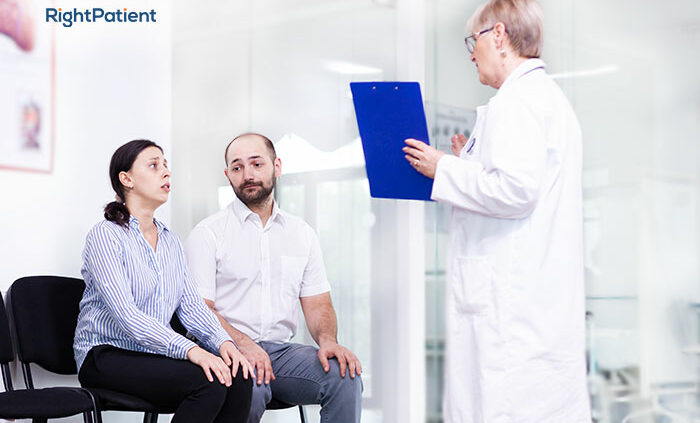 At this point in time, virtually everyone knows about the coronavirus pandemic, unless they have been living under a rock. Unfortunately, COVID-19's effects on the US have been disastrous, especially on its healthcare system. The numbers for the US are mindboggling – over 13 million people have contracted COVID-19, whereas over 268,000 people have lost their lives. Moreover, cases are increasing rapidly as was predicted by experts. Things are more serious than ever – restrictions are being placed in many states, encouraging social distancing and fewer social gatherings. Suffice to say, the novel coronavirus has been pushing healthcare to its limits. While doing so, it has also highlighted the existing issues that have been hampering positive patient outcomes for years and need to be addressed quickly.
Let's take a closer look at one of the overlooked but more prominent issues – patient misidentification, why it's such a mess, what caregivers are doing to address it, and how RightPatient ensures positive patient identification for responsible caregivers.
Patient misidentification and how it hampers positive patient outcomes
It is quite straightforward – patient misidentification refers to patients being associated with the wrong, incomplete, inconsistent, or fragmented EHR (electronic health record). This usually happens at registration desks as well as EDs (emergency departments). But it sounds so simple, right? Actually, patient identification errors are much more complicated than that.
Both registration desks and EDs are high-pressure environments where patients' EHRs need to be identified quickly and accurately. Unfortunately, issues such as duplicate medical records, common patient names or demographics, and basic search functionalities lead to confusion, after which patient record mix-ups occur. While this was a simplified example, this is how most misidentification cases occur, leading to lower positive patient outcomes down the line.
Thousands of patients are affected every year – facing delayed care, repeated lab tests, shocking bills, detrimental healthcare outcomes, medical errors, and even deaths. Using an effective, standardized patient identifier across the hospitals would be enough to eliminate such issues, but there's a snag.
Why is patient identification such a mess?
Well, a state-funded UPI (unique patient identifier) was supposed to be created to ensure accurate patient identification, eliminating all the issues associated with mix-ups, and ensuring positive patient outcomes. Fast forward around two decades, and there's still not a national patient identifier on the horizon.
A ban has been in effect since the beginning – Section 510 of the Labor-HHS Appropriations bill restricts the use of federal funding to allow HHS (the US Department of Health and Human Services) from creating or adopting a unique patient identifier.
For the past twenty years or so, healthcare providers have been struggling with patient identification errors and as a result, are experiencing duplicate medical records, overlays, detrimental healthcare outcomes, lower scores, denied claims, and more. Moreover, medical identity theft can be prevented in real-time if patients can be properly identified during registration.
While it has been an overlooked issue, patient misidentification has been causing adverse outcomes during the pandemic – repeated testing, medical errors, lost results, and so on. Imagine if a COVID-19 test result was sent to the wrong person and they were admitted into the isolation wing!
What healthcare providers are doing
Every year, healthcare providers and experts come together to urge Congress and the Senate to abolish the ban so that a unique patient identifier can be made. Unfortunately, they've been turned down every year, leading to another year of struggle.
However, responsible healthcare providers are not waiting around for a unique patient identifier – they are implementing effective solutions to prevent mix-ups, the most feasible one being RightPatient.
RightPatient ensures positive patient outcomes
RightPatient is a touchless biometric patient identification solution that has been helping responsible healthcare providers for years. It uses the patients' faces to verify their identities and provide accurate medical records within seconds.
After appointment scheduling, patients need to provide a selfie and a photo of their driver's license. RightPatient automatically compares the photos for a match, verifying patient identification remotely. New patients are provided with biometric credentials for future use. It locks the medical records with patients' photos to prevent mix-ups. Moreover, the platform is flexible enough to be used at any touchpoint, making it ideal for telehealth sessions too.
Within hospitals, the patients only need to look at the camera – the platform compares the live picture with the one saved with the EHR. The accurate medical records are provided within seconds, ensuring positive patient identification, enhancing healthcare outcomes, and preventing medical errors and all other issues associated with misidentification. Moreover, it can red-flag fraudsters who try to assume patients' identities, preventing medical identity theft in real-time.
RightPatient is the most feasible patient identification solution currently because it is contactless – leading to a more hygienic environment and reducing infection control issues, something which is crucial for COVID-19.
Even if the UPI gets approval in the future, it will take years for it to be created, implemented, and be effective. Forward-thinking caregivers will thus be coupling it with an experienced patient identifier like RightPatient to ensure immaculate identification across the care continuum.
Healthcare providers such as Baptist Health South Florida, MediSys Health, Grady Health, and Catholic Health Services of Long Island have been using RightPatient to ensure positive patient outcomes, eliminate misidentification, and ensure patient safety across their facilities.
https://www.rightpatient.com/wp-content/uploads/2020/12/RightPatient-ensures-positive-patient-outcomes.jpg
445
700
Matt Gibson
https://www.rightpatient.com/wp-content/uploads/2021/04/RightPatient-Logoup.png
Matt Gibson
2020-12-17 03:26:26
2020-12-17 03:26:26
Positive Patient Outcomes Are Still Hampered by Patient Identification Issues