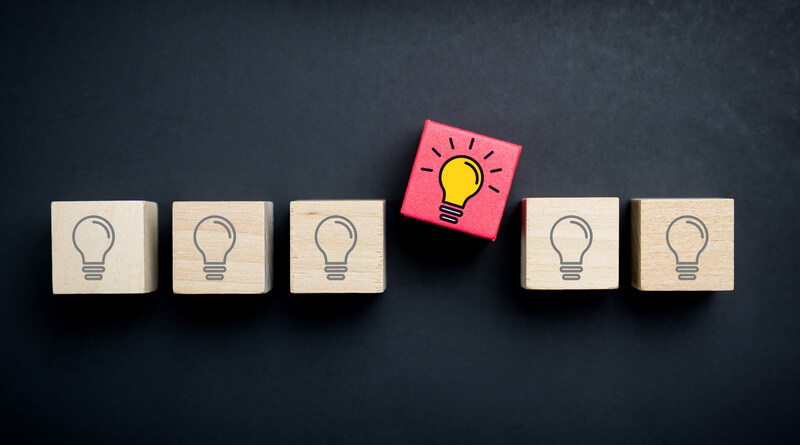 The following post was submitted by Jeremy Floyd, Healthcare Director with RightPatient®
"The only source of knowledge is experience." — Albert Einstein
Investing in health IT technology is a complex process which often involves evaluating multiple vendor solutions before ultimately deciding to make an investment. Steering committees and hospital evaluation teams take meticulous care to carefully assess the pros and cons of each solution to determine the best fit for their organization. One key vendor attribute that should be included in the evaluation process is experience. However, the reality of health IT today is that a large swath of health IT technologies are brand new, borne from the massive shift to digital healthcare spurred by the HITECH Act and Meaningful Use. Consequently, many vendors don't have a substantial track record of experience in their speciality to evaluate because their solutions are brand new and only recently entered the market.
I am often asked at trade shows and conventions about our experience in biometrics and how that shaped our strategy when we developed RightPatient® – the healthcare industry's most comprehensive patient identification solution that increases patient safety, reduces costs, improves the quality of care, and enhances the patient experience. People want to know how our past experience and long track record in global biometric identification management projects helped shape our patient identification platform and what lessons we learned from other verticals where biometrics is used that we were able to incorporate into RightPatient®. My answer is always the same…experience in biometrics matters. A lot. Here's why:
— Experience breeds innovation – When we embarked on the journey to develop a biometric patient identification solution for the healthcare industry, we carefully studied our past experience with biometric deployments in different verticals (border control, voter registration, law enforcement, workforce management, national ID, financial services, single sign-on) to determine what we could learn from their success that would be integral ingredients for RightPatient®. The ability and flexibility to innovate jumped out as one of the most important deployment characteristics we knew RightPatient® needed – in other words, the ability to innovate as a patient identification vendor by consistently improving our platform to addresses the dynamic, and constantly evolving needs of the industry.
For example, we identified the growing concern from hospital staff about the need to develop a wireless camera to identify patients bedside, or in special situations (e.g. handicapped patients) – a device unencumbered by USB cables and free from the often crowded workstation on wheels (WOW). We listened to customer feedback, leveraged our technological expertise in biometrics, and developed a wireless camera with a sleek, modern design and touchscreen interface combined with fast photo capture and identification.
Innovation helps bring continuity to the fragmented healthcare market. It is the responsibility of any healthcare technology vendor to consistently cultivate new ideas that are a direct response to the evolving challenges healthcare systems face.
— Experience brings variety – The ability to offer a choice of biometric hardware modalities for hospitals to use is another great example of how our experience in biometrics reminded us that this is not a "one-size-fits-all" technology. Offering a choice of biometric modalities to use for patient identification is important because although most biometric hardware devices work reliably on a large percentage of the population, factors such as skin integrity, age, and ethnicity can negatively affect the ability of these devices to capture biometric attributes for 100% of the patient population.
In addition, the use of a single biometric modality for patient identification in the modern healthcare age ignores the reality that effective patient ID must be looked at holistically, and technology implemented simply must have the ability to identify patients at ANY point along the care continuum – whether that is in person at a hospital or in a virtual environment such as a telemedicine or using a patient portal. Instead of pigeonholing hospitals into using one modality, instead we offer a variety of modalities that can be used simultaneously to meet the new demands of accurate patient identification.
— Experience makes system integration seamless: 13 years of experience in biometrics has provided us with deep experience and expertise in system integration. Experience that taught us the importance of developing pre-built integrations of RightPatient® for various healthcare systems like Epic, Cerner®, Meditech, McKesson, and IBM Initiate® to becomes a seamless part of the provider workflow and maximize operational efficiency. Based on our track record developing biometric identification systems around the world, we understand that hospital IT staff is stretched thin with myriad responsibilities and commitments so we handle a majority of the pre-configuration and deployment logistics prior to go live that helps reduce the burden on hospital resources. Experience taught us that just like any other technology deployment, health systems who invest in biometrics for patient identification want a seamless experience that does not waste internal resources and a platform that instantly becomes a part of staff workflow.
Does experience matter when selecting a biometric patient identification vendor? Absolutely. Our dedicated team of scientific engineers and technologists deliver over 20 years of combined experience in healthcare, biometric technology, cloud applications, system integration, high-performance computing, and human factor engineering, ensuring that you will always be provided with innovative, scalable, and practical solutions that are the best possible fit for your needs.
Learn more about how we are leading the biometric patient identification market through creative innovation by visiting our Web site.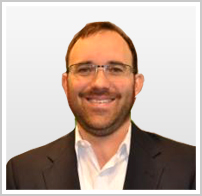 Jeremy has worked in the biometrics industry for nearly a decade and has real world experience with fingerprint, palm vein, finger vein, iris and face recognition technologies. He currently oversees the RightPatient™ Healthcare division of M2SYS Technology, including sales, business development and project management. Before taking over the Healthcare unit, Jeremy spearheaded the growth of the core biometrics division, working closely with Fortune 500 clients like ADP, JP Morgan & BAE Systems to implement biometrics in large identity management projects.
https://www.rightpatient.com/wp-content/uploads/2015/12/Innovation-like-RightPatient-is-important-in-biometric-patient-identification.jpg
445
800
John Trader
https://www.rightpatient.com/wp-content/uploads/2021/04/RightPatient-Logoup.png
John Trader
2015-12-04 17:17:43
2021-06-30 13:50:17
Why Experience Matters When Selecting a Biometric Patient Identification Solution