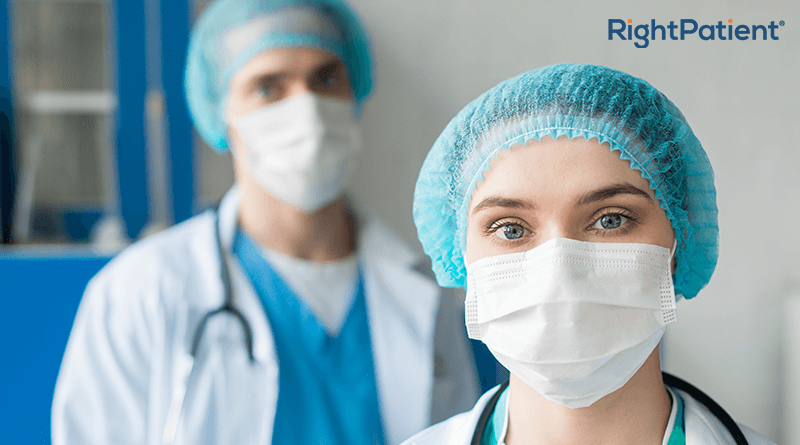 COVID-19 has changed everything – the way we live, the way we interact with each other, and the way we work. However, it has impacted healthcare around the world most. The US healthcare system is overwhelmed with the number of COVID-19 patients and the frontline workers are still risking their lives to save patients. While the numbers are still rising, many healthcare providers in the US are partially reopening, or are at least planning to do so. With that in mind, do they have the right tools to reduce infection control issues at the places where they are the most common – EDs? What kind of patient identifiers are they using, and do these solutions create or reduce infection control issues?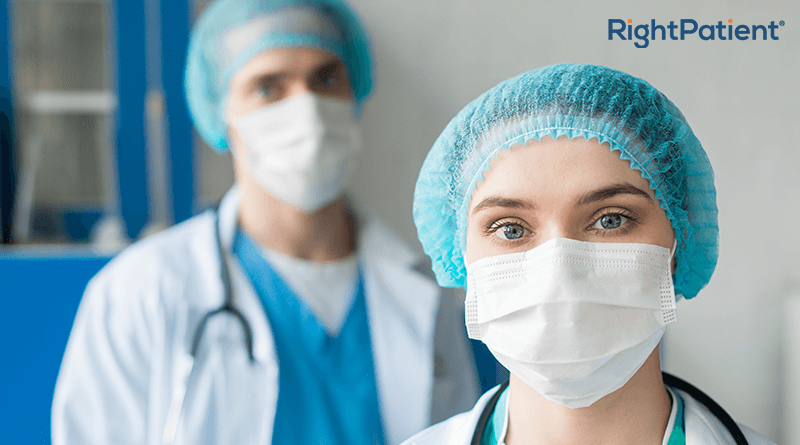 Why patient identifiers are needed
Patient identification errors have been rampant across the US healthcare system – that's no secret. They cause medical errors, leading to deaths. Another study showed that 72% of misidentification cases occurred during patient encounters, whereas 12.6% happened during intakes – just showing how common and serious they are.
These patient identification errors occur because of several reasons. Duplicate medical records and medical record overlays are some of the more common culprits – health systems with multiple facilities can house up to 20% duplicates, and can cost around $40 million for any healthcare provider. When a patient comes in, the EHR user naturally gets confused when he/she sees that there are multiple records for the same patient. This either leads to delays in treatments or else causes medical errors if the wrong EHR is chosen.
Lack of accurate patient identification also leads to medical identity theft. When an actor comes in and assumes the identity of the victim, the hospital cannot determine the anomaly without a concrete patient identifier in place. Thus, patient identifiers are quite crucial for providers.
The best patient identifier post-COVID-19
COVID-19 has reignited the fear of infection control issues among the general public – it has shown how dangerous contagious diseases can be. People are practicing social distancing for their safety and it looks like this will be the norm for quite some time. Even when the pandemic is over, the fear of diseases via contact will still linger among people. That fear will be even more pronounced when they visit hospitals.
While hospitals were already worried about infection control issues, these have become a topmost priority now for all of them. One of the hotspots of infection control issues is the EDs – infected patients can pass the contagious diseases to others if they contaminate materials such as patient identification devices that require contact. However, after the pandemic, the majority of patients will be highly reluctant to interact with a patient identification device which requires touch, since most of them are well-informed about how harmful they can be. While devices like fingerprint and palm-vein scanners might be accurate, they are not hygienic and will simply increase infection control issues if used further. Also, maintaining the cleanliness of such devices can be an arduous task – cleaning them after every patient touches them is not practical or efficient.
This is where RightPatient comes in. It is a contactless biometric patient identification platform that locks the medical records of the patients with their irises or facial patterns. After registration, returning patients simply look at the camera and the platform identifies them within seconds, retrieving the appropriate medical record for use – it's that easy! RightPatient is hygienic as well, as no physical contact is required. That's why leading healthcare providers like Terrebonne General Medical Center are using it.
Contactless patient identifiers are the future, and RightPatient is the perfect one for you to reduce infection control issues in a post-COVID-19 world. Are you part of that future?
https://www.rightpatient.com/wp-content/uploads/2020/06/Touchless-patient-identifiers-kike-RightPatient-are-crucial-for-the-future.png
445
800
Matt Gibson
https://www.rightpatient.com/wp-content/uploads/2021/04/RightPatient-Logoup.png
Matt Gibson
2020-06-19 07:27:55
2022-01-25 09:27:45
Touchless Patient Identifiers are Crucial Now - Are you Using Them?