The U.S. healthcare system has always had a complex relationship with technology, to say the least. While it has always been open to ideas that can transform healthcare, there have been certain impediments. For instance, the concept of a unique patient identifier is around two decades old, but due to many concerns, one doesn't exist yet. As a result, healthcare providers are either struggling with patient identification errors or are using a robust patient identification platform to resolve the issues. Moreover, new research demonstrates the complex relationship between healthcare and technology – healthcare is lagging behind other industries in terms of digital transformation. Let's take a closer look at the study, why some are reluctant to pursue digital transformation, and how ensuring healthcare data quality can boost digital transformation, among other things.
Some stats regarding digital transformation
The study was conducted with over 300 C-level executives, and while it includes a variety of industries, it also compares healthcare with the others, providing a different perspective.
Overall, a whopping 82% of the respondents from all industries stated that data quality is a barrier to data integration. This falls in line with the problems faced in U.S. hospitals and health systems – healthcare data quality can be inconsistent and problematic.
Healthcare was found to be comparable to financial services and the telecommunications industry in digital transformation – most of the respondents from these organizations stated that they were witnessing success rates of around 60%. While this number might be encouraging to some, healthcare lags behind organizations such as software and tech companies, who naturally are advanced in digital transformation, as well as transportation and logistics firms.
While different industries were surveyed, some commonalities show digital transformation exists as a common problem between them. For instance, around 80% of respondents stated that they found "enriching" existing data quite difficult, impeding the quest to find new insights or meaningful patterns. This is also an issue seen in hospitals and health systems, as ensuring healthcare data quality can be a considerable challenge for many – something which is preventable with proper patient identity management – more on that later.
Healthcare data quality issues also lead to losing time and resources as data needs to be rectified for usage. The survey also reflected this issue – around 40% of the respondents stated that their data teams have to spend time to clean the data, time which they could've spent doing something more productive, as data quality issues should not exist in the first place.
Healthcare data quality issues have a long history
It's no secret that patient misidentification is a crucial issue in health systems and hospitals, and it leads to patient data integrity failure. Just imagine that a patient named Sam Jackson comes to the hospital and is assigned the medical record with the name "Sam Jackson". However, the EHR actually belongs to a different Sam Jackson! The modified EHR will be full of errors and will be unusable and dangerous for both the Sams.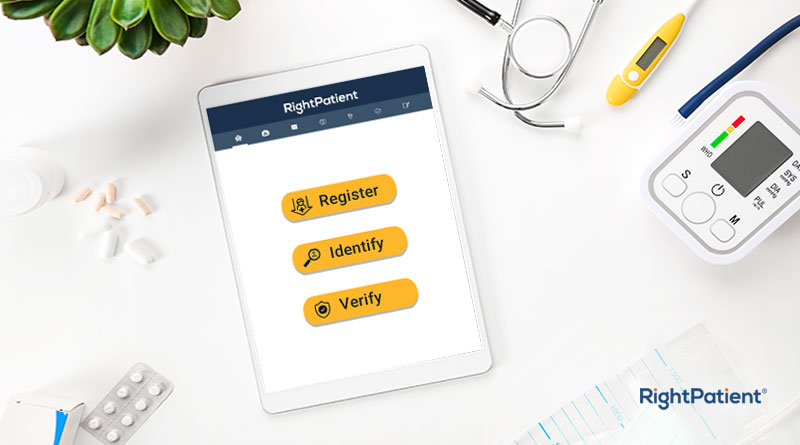 Such problems have been going on for a long, long time, leading to patient data quality issues, medication errors, wrong treatments, detrimental healthcare outcomes, readmissions, and more.
High-quality patient data is a must
Hospitals and health systems have been investing considerable money and resources in population health management, big data, analytics, and other projects that can transform healthcare for their patients in a variety of ways. However, the only way these efforts can work is if they have access to patient data that is complete, accurate, timely, and relevant. Unfortunately, when patient data is corrupted because of duplicate and overlay records from identification issues, these investments are diluted and affect ROI, patient safety, and healthcare outcomes.
Digital transformation in healthcare, as a result, requires high-quality patient data, and everything depends on identifying the accurate patient record right from the start – something which RightPatient is built for.
RightPatient ensures patient data integrity
RightPatient has been ensuring patient data integrity for several hospitals with its touchless patient identification platform. Registered patients are identified accurately right from the start – all they need to do is look at the camera and the platform provides the right medical record. By ensuring that accurate patient information is fed into EHRs every time, RightPatient ensures that high-quality data is present within the facilities to boost digital transformation efforts and investments – improving patient outcomes and reducing unwanted incidents in the process.
https://www.rightpatient.com/wp-content/uploads/2021/07/Ensuring-healthcare-data-quality-with-RightPatient.jpg
445
800
Matt Gibson
https://www.rightpatient.com/wp-content/uploads/2021/04/RightPatient-Logoup.png
Matt Gibson
2021-07-23 09:42:23
2021-07-23 09:42:23
Ensuring Healthcare Data Quality Boosts Hospitals' Digital Transformation Efforts