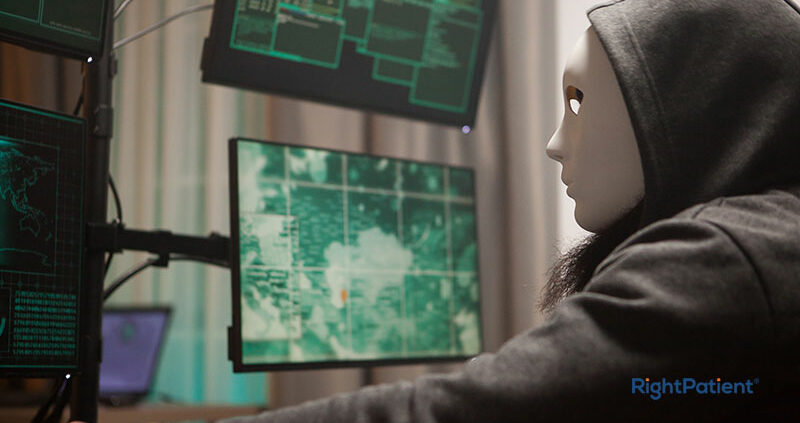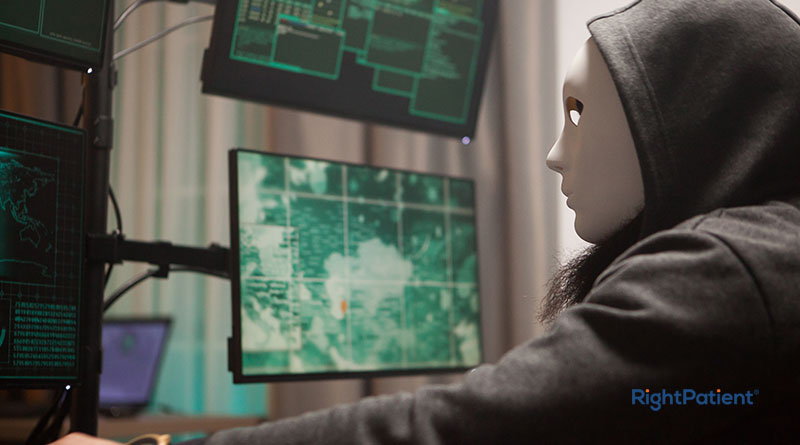 We've talked about data breaches in hospitals and health systems more times than we can count. Unfortunately, these unwanted incidents just keep on happening, and even when the pandemic was at its peak, hackers didn't stop. Thus, it isn't a surprise that many healthcare executives are wary about cyberthreats that loom in the dark, just biding their time and waiting to attack more hospitals and steal patient information. That being said, let's take a look at some recent cyberthreats faced by hospitals, what healthcare execs are saying, and how to protect patient information even if there is a data breach.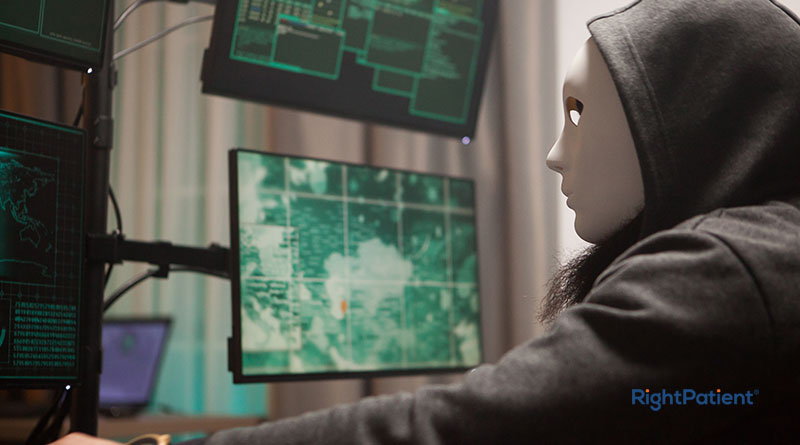 Most healthcare experts are worried about cyber threats
Let's take a look at some of the recent worrying trends in health IT, according to some respected healthcare executives.
Half of them stated that the frequency of cyber-attacks on healthcare facilities is one of their primary concerns now – let's explore the issue in detail.
Out of these execs, one of them expects that this will continue to be a huge problem for the foreseeable future – a worrying but accurate prediction, unfortunately.
Another exec stated that such cyber-attacks put patient data, arguably one of the most sensitive pieces of information available within hospitals, at huge risk. We're inclined to agree, as most data breaches end up with hackers stealing patient information and selling it to fraudsters who commit medical identity theft down the line. Many caregivers, as a result, are searching for answers to the billion-dollar question – how to protect patient information.
Another exec stated that cyberattacks are rapidly evolving as hackers come up with innovative ways to attack and lock or steal patient information – something quite challenging to keep up with.
One of the execs that is worried about cyber-attacks stated that hackers and these issues hinder them from doing their jobs properly, which is to care for their patients. He also stated that effective cybersecurity practices and far more assistance are required to tackle cybersecurity and keep costs in check.
Another of these execs predicts that more hospitals and health systems will be focused on improving some aspects such as better integration between platforms, patient consumerization, and strategies that help with cybersecurity efforts.
However, not all healthcare executives chose cyber-attacks as their primary worries.
Others chose:
The boom of startups that give unrealistic expectations, taking up a lot of money from investors.
Mergers and acquisitions.
Mandates about sharing health information that are quite unclear and might be detrimental.
Clinician burnout due to EHR coding, among other issues.
Ensuring equity during telehealth visits.
While all of them are quite valid concerns, the biggest concern is how to protect patient information effectively – healthcare data breaches are occurring as we speak.
Hospitals must protect patient information effectively as data breaches are rampant
On the 15th of April, a phishing attempt was successful – unauthorized individual(s) got access to login credentials of an employee of Orlando Family Physicians. After a thorough investigation, it was found that three other employee accounts were accessed. While the access has been revoked, over 447,000 patients were exposed, such as names, health insurance data, Social Security numbers, and more. This is just a classic case of data breaches – something that has been repeating itself for several years in many hospitals and health systems.
Fortunately, as we mentioned at the beginning of the article, doing something about protecting patient data and preventing medical identity theft IS possible – let's see how to protect patient information even if there is a data breach.
How to protect patient information with RightPatient
RightPatient is the leading touchless patient identification platform trusted by responsible hospitals and health systems for several reasons. Firstly, it ensures accurate patient identification starting from appointment scheduling and at any touchpoint across the care continuum. Secondly, it is easy-to-use, safe, and hygienic, as the interactions are contactless – something that is extremely valuable in a post-pandemic world. Thirdly, it protects patient data and blocks fraudsters during identity verification – preventing medical identity theft in real-time.
During the registration process, the patient just needs to look at the camera – the photo taken is attached to their medical record, essentially "locking" it from being meddled with by fraudsters. When the patient returns for future visits, all the patient needs to do is look at the camera – RightPatient automatically runs a search and presents the appropriate EHR when it finds a match between the saved photo and the patient's live image. Any fraudster attempts will be red-flagged by RightPatient during this process – stopping medical identity theft in its tracks.
How are YOU protecting your patients' information?
https://www.rightpatient.com/wp-content/uploads/2021/08/RightPatient-protects-patient-information-successfully.jpg
445
800
Matt Gibson
https://www.rightpatient.com/wp-content/uploads/2021/04/RightPatient-Logoup.png
Matt Gibson
2021-08-25 08:13:20
2021-08-25 08:13:20
How to Protect Patient Information as Data Breaches Become a Topmost Concern