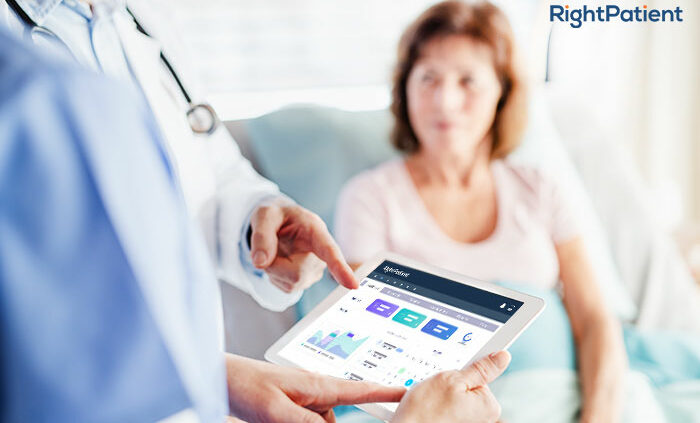 Healthcare has always been under scrutiny by everyone, and it's quite natural. After all, it is a system that has a direct impact on our lives. Diving deeper, one of the aspects that are examined thoroughly is safety in hospitals, and for good reason. For starters, hospitals are havens where the sick and injured ones among us go for treatment. Since critically ill patients are already vulnerable, they need to be guaranteed a safe environment so that their health doesn't worsen, for instance, by contracting viruses.
However, patient safety is just one side of the coin – physicians, nurses, and other staff members also need to be guaranteed safety. Just think about the COVID-19 fiasco – a patient with the virus can just pass it on to anyone in the hospital who is without protection. Thus, safety for both patients and hospital staff members is crucial to ensure quality and safety in healthcare facilities.
While we just explained why safety within healthcare facilities is important, let's take a closer look at how it can be improved – for both patients and the hospital staff members.
Strategies that enhance safety in hospitals
Have a robust patient safety policy in place
One of the most crucial ways to improve patient safety in hospitals is by having a written policy in place. It must outline the do's and don'ts regarding normal as well as emergency patient safety incidents that may potentially occur within the premises. Having such a plan is more crucial than ever, given the pandemic. For instance, what to do during outbreaks, what to do when a patient contracts a virus, and similar scenarios must be included in the plan.
Keep critical materials in stock at all times
Healthcare providers know how big of a challenge COVID-19 has been. In fact, it is still wreaking havoc across the US healthcare system as well as the rest of the world. Using PPE in the new normal is important, not only for the individual's safety but also for everyone else around them.
Hospitals, however, are places where PPE is an absolute must. While surgical masks, gloves, etc. have been used for years by physicians and nurses mostly, it is required by everyone within healthcare facilities.
Thus, keeping a healthy amount of quality PPE in stock is a crucial factor that impacts both patient and employee safety – it helps safely provide uninterrupted healthcare services. Moreover, reordering them when inventory drops to around 40% is a good strategy – remember, most of these materials are disposable!
Enforce safety measures on everyone on the premises
While there may be many individuals who might not like masks or other PPE, don't let such behavior put your patients in jeopardy – it severely hampers safety in hospitals. Enforce rules within the healthcare facilities that apply to everyone. For instance, place posters on entrances and strategic places with messages that highlight the importance of masks as well as the fact that nobody is allowed to be there without proper PPE. Enforce social distancing as well, especially during patient registration, as many can forget about it during crucial moments.
Ensure proper waste management
This is a common but critical issue for any given healthcare provider, as most of them deal with discharges such as excretion, blood, etc. that might be contaminated. Properly label the trash cans or containers where these types of wastage go and also provide the employees with proper safeguards (masks, gloves, eye protection) so that they are safe while handling these materials. This won't only help improve their safety, but the safety of everyone else they come in contact with.
Disinfect commonly touched surfaces and materials
COVID-19 has demonstrated how quickly and effectively viruses spread and how they stay on surfaces for an extended period. Ensure that beds, bedsheets, and any other surfaces are kept clean regularly. Also, use disposable glasses, plates, and materials whenever possible so that transmission is kept to a minimum.
Continuously work on improving safety
Ensuring safety once is not enough in such a rapidly changing environment – any responsible hospital or health system must take safety as a process rather than a task.
Set meaningful targets to improve patient safety, tools to monitor them, and follow up to observe how you are doing. For instance, zero patient harm can be a huge challenge, but moving toward that goal and implementing the practices required for it can significantly reduce patient safety incidents.
Deploy solutions that boost patient safety in hospitals
There are many solutions available that improve patient safety. However, one of the most crucial ones right now is RightPatient – a touchless biometric patient identification platform. But why is it needed so badly now?
Well, patient identification errors have been causing problems even during the pandemic and RightPatient solves that effectively. However, the best part is that it is entirely touchless, something that is a must in a post-pandemic world. All the patients need to do is look at the camera during – the platform attaches a photo and biometric data with the EHRs during registration. For subsequent visits, RightPatient runs a search when patients arrive and look at the camera, and provides the appropriate medical records in seconds. This helps to reduce HAIs (hospital-acquired infections) as there is no physical contact required. Moreover, patient safety is improved, medical errors are prevented, and healthcare outcomes are improved with RightPatient.
Streamline OSHA compliance to improve employee safety
Hospitals have a lot on their plates as they must focus on employee safety as well as patient safety. Thankfully, CloudApper Safety, an OSHA recordkeeping software, can help with that.
Employees can use it to share the best practices they deem suitable using their smartphones, and one of the main highlights is that the app can be used using mobile devices. Healthcare employees can report accidents, injuries, and near misses along with photos – helping streamline OSHA compliance. The management, on the other hand, can use all of the data, and work on corrective actions – improving safety in hospitals. It helps remove the administrative burden, streamline OSHA compliance, as well as reduce workplace safety incidents – enhancing safety for everyone involved.
https://www.rightpatient.com/wp-content/uploads/2021/02/8-Strategies-That-Enhance-Safety-in-Hospitals-RightPatient.jpg
445
700
Matt Gibson
https://www.rightpatient.com/wp-content/uploads/2021/04/RightPatient-Logoup.png
Matt Gibson
2021-02-01 04:57:18
2021-07-27 04:11:57
8 Strategies That Enhance Safety in Hospitals