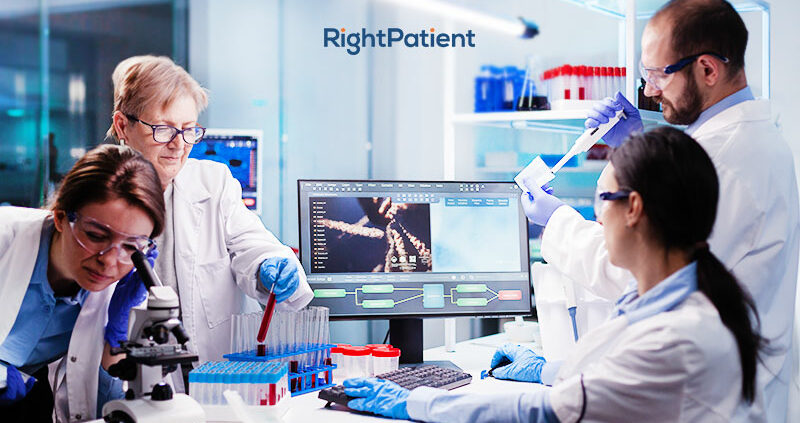 Clinical trials and professional patients – we've been talking about them for quite some time now and how fraudsters are one of the overlooked issues in modern clinical trials. While most enrolled patients are strongly vetted and their backgrounds are thoroughly checked, we've already seen many times that the information they provide isn't always accurate and how these fraudsters slip through the cracks and make it into the trials. However, we've got more stories that demonstrate how professional patients exist in trials.
That being said, let's take a look at a few more studies regarding professional patients and how ensuring positive patient identification can prevent duplicate test subjects in clinical trials.
Stories from an expert about one of the critical issues in modern clinical trials
COO of Verified Clinical Trials, Kerri Weingard, stated that out of all the patients that apply to participate in U.S. trials, those who falsify information or violate criteria range between 14% – 25%.
How do they qualify?
Most of these fraudulent applicants' actions are quite similar to those of professional patients. According to Ms. Weingard, a few of these individuals enroll in studies for specific diseases and even tamper with their medical history to participate in other trials either subsequently or simultaneously. Some claim that they have conditions in one trial, and they don't have them in others! Quite a simple example would be a person who enrolls in a trial for heart disease and says that they have the condition. After enrolling successfully and completing the trial, they will alter their medical history and enroll in another study claiming that they have no medical conditions.
Ms. Weingard also says that this is most common with CNS (central nervous system) trials. For instance, diseases such as panic disorder, anxiety, schizophrenia, bipolar disorder, and depression cannot be detected objectively – research teams have to rely on the symptoms reported or demonstrated by the patients. Professional patients take advantage of this and exaggerate or falsify their symptoms to enroll in the trial. Moreover, as many of them are in it for the money, they go to other trials and state that they don't have such symptoms. All in all, their symptoms are dependent on the requirements of the trial and they have the ability to pull off the deception in many cases.
More numbers that show duplicate study subjects
Ms. Weingard also presented a study at the American Society of Clinical Psychopharmacology meeting – it focused on professional patients, was conducted for three years, and included 113 CNS trials. The total population was exactly 10,092 individuals and there were 498 inclusion or exclusion protocol violations, out of which 91 violated the washout period, 45 tried to qualify for an entirely different study at the same site and 25 at other sites, and 42 were red-flagged for trying to "dual enroll" in more than one study simultaneously.
One thing is pretty clear – professional study subjects are one of the crucial issues in modern clinical trials, and a robust solution is needed to prevent them. One of the feasible ways is ensuring accurate patient identification with RightPatient – more on that later.
Another study states professional patients are a headache!
Dr. Thomas Shiovitz and his team conducted a study to determine the magnitude of the "professional patient" issue, and its title uses humor to express that professional patients are a headache in migraine trials.
Out of 2192 subjects who applied for the trials, around 19% attempted to register in a different site within 18 months. From this group, 24% of the subjects attempted to enroll in a different migraine trial and the rest of them (76%) tried to enroll in studies involving schizophrenia, depression, or even as healthy test subjects.
While many agree that some professional patients are dangerous, they argue that others are naive and don't know the rules and regulations about participating in such trials. For instance, they're provided with endless pages of terms and conditions, and many of them don't even read the entire document before they sign up. As a result, they don't know how they might affect other trials if they enroll in the subsequent ones consecutively or simultaneously. This is perhaps one of the reasons why professional patients are one of the ignored issues in modern clinical trials.
However, regardless of the different perspectives, professional study subjects do harm the efficacy of clinical trials and might cause them to be halted, delayed, or even prevent them from proceeding to the subsequent phases because research results are skewed and contain inaccurate information.
RightPatient prevents one of the critical issues of modern clinical trials
The participation of professional patients in clinical trials must be prevented at all costs – something our touchless patient identification platform can achieve efficiently.
RightPatient is the definitive patient identification platform used by responsible U.S. healthcare providers – it red flags fraudsters when they attempt to access care unlawfully. The platform can prevent professional patients in clinical trials as well. A patient won't be able to enroll in the same trial twice, and if the information is shared across sites, they will be red-flagged when they try to enroll in the other sites.
Contact us now to learn more about how RightPatient can help protect the integrity of your trials effectively and efficiently.
https://www.rightpatient.com/wp-content/uploads/2021/05/RightPatient-prevents-one-of-the-ignored-issues-in-modern-clinical-trials.jpg
445
800
Matt Gibson
https://www.rightpatient.com/wp-content/uploads/2021/04/RightPatient-Logoup.png
Matt Gibson
2021-05-07 04:22:04
2021-05-07 04:22:04
Professional Patients Are One of the Overlooked Issues in Modern Clinical Trials