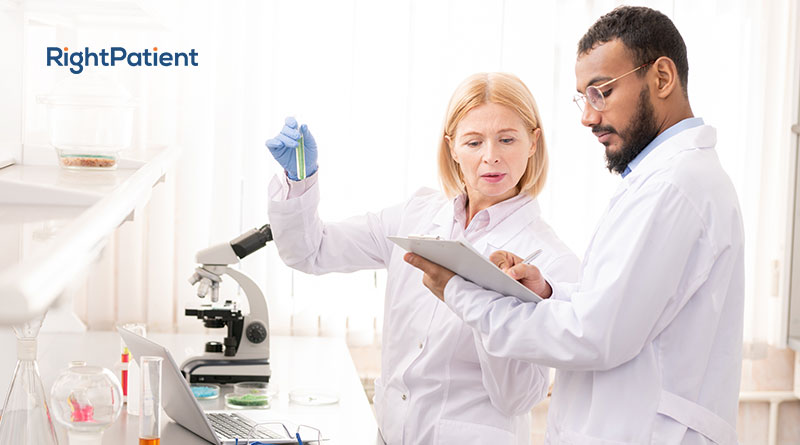 "Professional patients", "duplicate test subjects", whichever term you want to give them, are exceptionally dangerous and are one of the understated clinical trial challenges. Not only are they a danger to themselves, but they also put other patients in the trial at risk. Moreover, their involvement threatens the integrity of the trial(s) – research results are skewed significantly and that can cause effective medicine to be unapproved by regulatory bodies, generating billions in losses.
If you've been following our latest series of blog posts closely, you'd know what we're talking about. Even if you're not, that's not a problem, because we'll be covering more on professional patients in this article. Let's take a closer look at how they get into the trials, some stats that show how common these duplicate subjects are, how helping them has become a job, and how they can be prevented from trials with positive patient identification using RightPatient.
Just another tale that shows one of the overlooked clinical trial challenges
In a previous article, we've talked about different tales of professional patients in clinical trials, why it's difficult to detect them in specific cases, and how being vigilant might help in rare cases.
A PI who dug deeper after experiencing professional patients firsthand
The gist of it is that in the case of some trials, it's virtually impossible to detect the severity of the conditions via objective medical tests. As a result, research teams have to rely on self-reporting of the symptoms, and in some cases, these reports are exaggerated by professional patients. A PI (principal investigator) even witnessed that a professional patient participated in around seven trials in twelve months! Another PI remained vigilant and noticed that the patients lied by looking at their medical records – let's continue from this one.
A study on the involvement of professional patients in clinical trials was conducted by Eric Devine, Ph.D., and fellow researchers. Unfortunately, the results were quite frightening and far worse than imagined – something every sponsor, CRO, and PI must know about.
Some unnerving stats about professional patients
A whopping 75% of individuals falsified information just to participate in clinical trials, and they were involved in two or more studies just in a single year. The misinformation was regarding their health, medications, and the symptoms they faced. For instance, around 33% of them concealed medical problems, 20% concealed recreational drug use, whereas 28% concealed prescribed medications. That's not all they uncovered – 14% of the sample falsified about having the required condition(s) whereas 25% of them overstated their symptoms to be a part of the trial(s).
Helping others get into trials using deceitful tactics is a profession now
A crucial discovery Dr. Devine and his team made was finding the existence of a research expert who specializes in helping professional patients get into clinical trials. This "kingpin" researched and attempted to get into the study that consisted of Dr. Devine and the team because the payment was quite high. After gaining knowledge about the trial and the right answers to the questions, the individual charged others $40 to share what they needed to say and do to get into the trials.
Moreover, some individuals take up clinical trial enrollment as a profession and even maintain sites that have relevant information such as trial locations, study criteria, enrollment status, and so on. In those forums, they casually talk about how professional patients can get into clinical trials, according to Dr. Devine. In fact, organizations that check for deception are flagged by the site's moderators, and also advise which clinical trials to skip if the patients want to enroll in a way that violates study criteria.
Professional patients are one of the lesser-known clinical trial challenges
This is just one of the many stories of professional patients – there are far too many of these duplicate test subjects. While some of these bad actors are discovered, others, unfortunately, make it through the trials undetected, something that is far more dangerous.
As mentioned at the beginning, not only does the presence of these bad actors put their safety in jeopardy, but it also threatens the integrity of the trials they participate in, leading to skewed results, halted or canceled trials, and billions in losses.
A potential solution to prevent duplicate study subjects
In a nutshell, professional patients must be prevented from participating. One of the most ideal ways to do so is by creating a centralized identity clearinghouse for clinical trial patients and ensure that the duplicate subjects are red-flagged whenever they try to enroll in a trial.
Fortunately, RightPatient can help with that. A touchless biometric patient identification platform used by several leading U.S. healthcare providers, RightPatient has the experience and capabilities to prevent professional patients in clinical trials.
Contact us now to know how we can help you protect the integrity of your clinical trials and prevent delays in approvals by eliminating a crucial problem – saving millions in the process and improving the efficacy of your studies.
https://www.rightpatient.com/wp-content/uploads/2021/05/RightPatient-prevents-duplicate-study-subjects-in-clinical-trials.jpg
445
800
Matt Gibson
https://www.rightpatient.com/wp-content/uploads/2021/04/RightPatient-Logoup.png
Matt Gibson
2021-05-06 05:32:49
2022-08-26 10:19:31
When it Comes to Clinical Trial Challenges, Professional Patients are a Real Headache