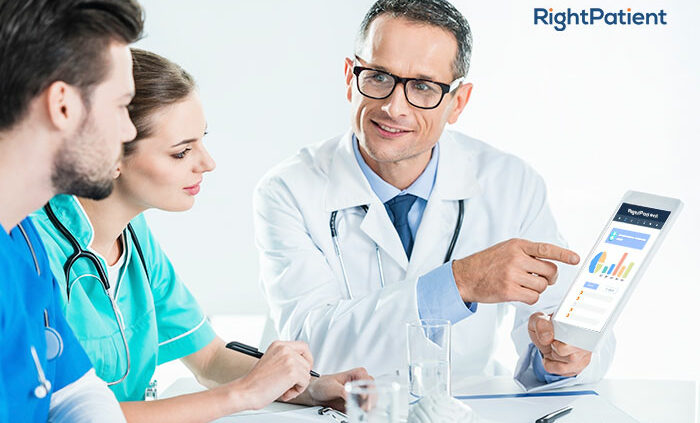 Unfortunately, even now, many believe that patient misidentification is not a significant issue within the US healthcare system. Even many healthcare providers don't think of it as a huge problem. They fail to acknowledge that patient misidentification corrupts EHR data significantly, leads to patient record mix-ups, is one of the causes of wrong medical procedures, causes avoidable medical errors, and more.
Let's break down why they are wrong and how patient misidentification is a huge issue by observing what others are doing to solve it and how RightPatient is helping ensure positive patient identification.
Patient misidentification is a huge deal – corrupting EHR data is just one of its consequences
A crucial factor that can lead to better patient safety within hospitals, according to the Joint Commission's National Patient Safety Goals for 2021, is by identifying patients accurately. That's precisely why it has listed improving patient identification on the top of its list. Each year, the Joint Commission releases goals based on research that they believe will enhance patient safety. Each year, patient identification improvement is always one of the many goals, sometimes even topping the list (just like this year).
There are many healthcare organizations and associations such as AHIMA (The American Health Information Management Association) and CHIME (The College of Healthcare Information Management Executives) that focus on patient misidentification, its consequences (EHR data corruption, patient safety issues, detrimental healthcare outcomes), and the need for accurate patient identification.
Even last year, many organizations came together and formed a coalition called "Patient ID Now" for a national patient identifier. Unfortunately, there is very little progress in that area (as of now), and if the past tells us something, then the UPI (unique patient identifier) is still far from reality. Many organizations, healthcare experts, and officials urge the government to lift the ban on creating a state-funded UPI. Unfortunately, the ban has been in effect for more than two decades due to "privacy concerns".
However, while all of that is occurring, patient misidentification is still thriving and causing issues such as duplicate medical records, corrupting EHR data, hampering patient safety, causing avoidable medical errors, and more. Fortunately, more people are identifying how big of a problem it is.
Patient misidentification is an issue significant enough to bring senators from different parties together. An effort taken by bipartisan senators is focused on improving patient record matching in hospitals and health systems, something that they believe is crucial for vaccine distribution as well.
Called the "Patient Matching Improvement Act", it aims to provide vaccination sites, hospitals, and testing labs access to the US Postal Service's address-formatting tool for improving patient record linkages. They believe that this will help contact tracing efforts and track community spread more accurately.
After the pandemic, it will also help improve EHR data within hospitals and health systems as they believe it will help improve patient identification. But will it be enough on its own, if it ever leaves the Senate health committee? What are responsible caregivers doing now to prevent patient misidentification?
RightPatient effectively prevents data corruption
While there are several solutions available, the most feasible one, given the pandemic, is RightPatient. It is a touchless biometric patient identification platform that is the choice of responsible healthcare providers. Since it is touchless, it doesn't create infection control issues for healthcare providers – improving patient safety and ensuring hygiene.
It enhances patient safety, prevents medical identity theft in real-time, ensures that patients are identified at any touchpoint across the care continuum, and is even ideal for telehealth sessions.
However, if the Patient Matching Improvement Act is introduced, RightPatient can augment its effectiveness further, as it is a tried and tested platform used by responsible caregivers – are you one of them?
https://www.rightpatient.com/wp-content/uploads/2021/03/RightPatient-prevents-EHR-data-corruption.jpg
445
700
Matt Gibson
https://www.rightpatient.com/wp-content/uploads/2021/04/RightPatient-Logoup.png
Matt Gibson
2021-03-02 07:08:35
2021-03-02 07:08:35
Senators Focusing on Improved EHR Data Shows the Importance of Patient Identification