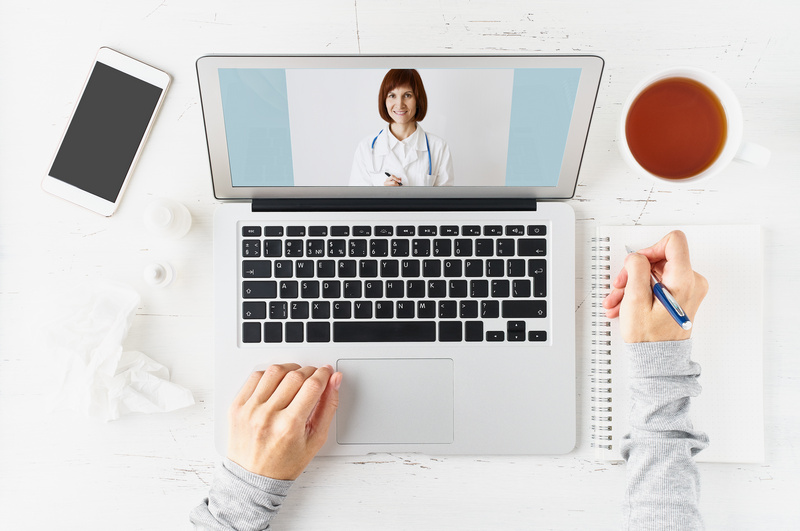 How telehealth evolved due to Covid
Even before the novel coronavirus pandemic broke out across the world, technologies like telehealth video conferencing were penetrating more and more institutions with the promise of new efficiencies for doctors and patients.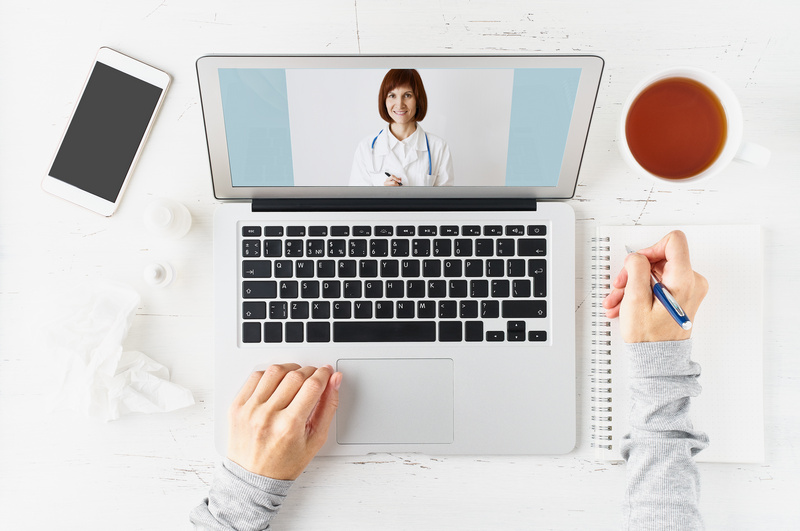 The COVID‐19 emergency disrupted even the most stable healthcare systems, speeding up the introduction of new care modalities. Multiple telehealth solutions got the green light in clinics and hospitals to permit the delivery of comprehensive, high-quality care in new conditions.
Training and care coordination for pandemic responders
In the hectic first months of the pandemic, when governments and health systems were working out a response to an unprecedented situation, telehealth proved to be an indispensable tool for training and collaboration.
Thanks to specialized telecommunications solutions, doctors from different institutions and even countries have been able to carry out distance education courses, deliver critical COVID-19 training for rural providers, and streamline real-time collaboration with out-of-hospital providers.
Addressing the needs of vulnerable groups
Domestic violence victims
Recent surveys have shown that the pandemic has had an impact on domestic violence victims as well, with people in abusive households facing a higher risk of isolation, depression, and suicide due to widespread social distancing and lockdown measures.
Telehealth can go a long way in providing domestic violence victims and survivors with important psychological services whenever and wherever it's comfortable for them. One example is The Zepf Center, a non-profit behavioral health center in Ohio that is now partnering with Bethany House and the YWCA of Northwest Ohio to install telehealth systems on-site and run an awareness campaign. The project will enable abuse survivors to connect with much-needed psychiatric, therapy, and case management services.
Elderly patients
Out of all at-risk demographics, the coronavirus has especially heavy consequences among the elderly. In a situation where seniors have to minimize close contact with other people and postpone non-urgent medical visits to avoid contagion, their healthcare routines are being disrupted and key services become unavailable.
New telehealth initiatives are now targeting care delivery to elderly patients that stay at home for their safety or experience poor availability of care due to hospitals predominantly treating COVID-19 patients. In Maine, elderly residents will get access to wellness services and advanced care planning with the help of telehealth in a program coordinated by the University of New England.
Within the program, osteopathic medicine students and family medicine practitioners will be trained to deliver their services, such as annual and routine preventive care for seniors, via telehealth platforms.
Rare disease patients
Before COVID-19, people with rare diseases already routinely turned to telehealth to reach specific experts without traveling a long way. In the last months, the same technology turned from convenience to a life-saver, since many rare disease patients take medications that adversely affect their immune systems and increase the risk of infection. By moving face-to-face consultations online, users are able to receive the care they need regularly and safely.
For example, hemophilia patients in Ireland benefit from a well-developed EHR system that simplifies the use of telemedicine for managing hemophilia treatments. Surveys among such patients have shown that 94% are satisfied or very satisfied with telehealth physical therapy, and 63% express interest in a remote exercise class by video or via an app.
Tackling emerging challenges of telehealth delivery
Despite multiple advantages and high levels of motivation among stakeholders, telehealth video conferencing initiatives still face many hurdles in their implementation. Let's have a closer look at some of them.
Accessibility
Not all telehealth solutions that are currently in use accommodate well for people with visual impairments, motor impairments, and language barriers. The pandemic has also highlighted the inequalities in access to a stable phone or broadband connection, especially in rural areas. For example, among elderly Americans, just 55% own a smartphone or have broadband access at home.
A related factor is the lack of familiarity with telehealth technologies among patients and doctors alike. Most elderly patients are comfortable with telephone consultations, and a much lower number can confidently use video conferencing.
A concerted effort is needed to tailor telehealth solutions to the needs of patients and, on the other hand, to improve digital health literacy among affected patient subgroups.
Scalability
Quite simply, the pandemic has put all digital systems in healthcare under increased pressure, and scalability has become an issue for many telehealth providers.
Developers introduce highly available architectures to help doctors reach geographically distributed patients and support a larger number of concurrent connections. Another way of addressing the issue is cloud-based autoscaling – an approach that leverages the flexibility of the cloud to ramp up resources in real-time depending on the performance and current demand.
Regulation
To address the migration of multiple healthcare services to online platforms, regulatory bodies in many countries had to ease the existing restrictions around telehealth. In March 2020, the Centers for Medicare & Medicaid Services in the U.S. reduced barriers to telehealth access.
Among other changes, CMS dropped the rule that stipulated telehealth recipients needed a prior relationship with their healthcare professional of choice, which allowed doctors to offer consultations to new patients using telehealth. The easing of HIPAA requirements in telehealth also enables physicians to use popular videoconferencing platforms like Zoom and Skype for remote consultations.
Security
A lot of experts have been concerned about security issues that lead to cases of telehealth fraud and medical identity theft. Many hackers have even forced themselves into telehealth sessions, showing that an extra layer of security is required.
Fortunately, medical identity theft is preventable if a robust patient identification platform is used to validate patients' identities, and that is exactly what RightPatient does. It is a touchless biometric patient identification platform that uses patients' photos to verify their identities and can be used across the care continuum, making it ideal for telehealth sessions.
Conclusion
According to a report by The National Organization for Rare Disorders, before the pandemic, only about 0.01% of healthcare appointments in the U.S. were done via telehealth. By mid-April 2020, that number had risen to 69% of total appointments.
For many, a shift from in-person visits to telehealth in the current period improves safety and accessibility of qualified medical assistance. However, healthcare providers and regulators should take into account that for certain populations, the benefits of this transition also create new barriers and limitations. As we all work to minimize the COVID-19 risks, the efficiency and equitability of care delivery with telehealth should be examined in relation to various patient demographics.
https://www.rightpatient.com/wp-content/uploads/2021/02/Telehealth-in-the-Covid-era-from-coordinating-care-to-saving-lives.jpg
531
800
Guest
https://www.rightpatient.com/wp-content/uploads/2021/04/RightPatient-Logoup.png
Guest
2021-02-22 04:16:35
2022-08-10 05:10:31
Telehealth in the COVID Era - From Coordinating Care to Saving Lives