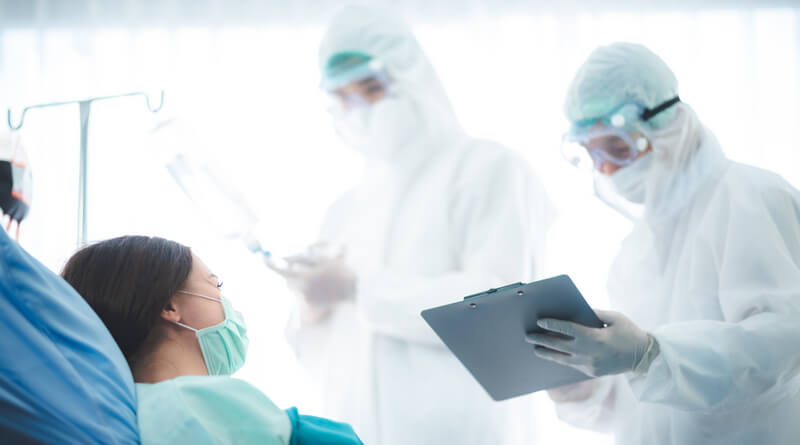 The world is currently facing the most significant healthcare challenge, which is the pandemic of COVID-19. It has caused millions of deaths worldwide and created chaos in the healthcare sector. The biggest challenge for the healthcare industry was to make people aware of how to maintain social distancing to keep themselves and their loved ones safe from this deadly coronavirus. Apart from the pandemic of COVID-19, there are other healthcare challenges that the healthcare industry needs to consider.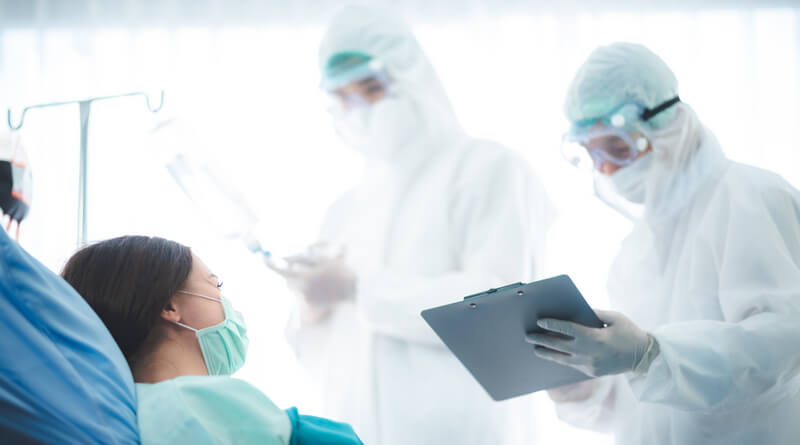 Only healthcare organizations are not responsible for helping people in crises. People are also responsible for having the proper knowledge and awareness to take good care of themselves. You should adopt a healthy lifestyle to stay away from health issues. It will also ease off the burden from the healthcare institutes. Every day different health epidemics are affecting people all around the globe. From mental health issues to obesity, there are other root causes of public health issues. Let's explore the most significant public health issues of 2021.
COVID-19
The COVID-19 pandemic seems to go nowhere because the virus starts spreading again whenever the situation becomes stable. Just like in 2020, in 2021, the COVID-19 pandemic will be one of the most significant public health issues. This deadly and infamous virus has put the entire world in an emergency state – changing reality for all of us.
In such crises, healthcare experts with good knowledge and qualifications can deal with such situations efficiently.
Moreover, there are several innovative solutions that can help healthcare providers deal with such emergencies. One such solution is RightPatient – a touchless biometric patient identification platform that ensures patient safety, reduces infection control issues, and even prevents medical identity theft. Patients are identified easily without any physical contact – helping ensure both hygiene and accurate patient information usage.
If you are currently working in the healthcare sector, you should also seek high-level education to strengthen your academic profile.
If it is difficult for you to pursue further education with a full-time job, you may opt for distance learning opportunities on the internet. In this case, you can go for a virtual program like a master's in public health online to help you harness the required knowledge and skills. It will prepare you to deal with global health issues like the COVID-19 pandemic. Healthcare organizations guide wearing masks, maintaining social distancing, using sanitizers, and other measures. Many medical experts and nurses have come out of retirement to serve people in this pandemic.
Drugs Abuse
Substance abuse has always been one of the significant health concerns for the relevant authorities and organizations. Before the pandemic, drug abuse was one of the top public health issues. It has been reported that due to the pandemic, drugs usage has increased in homes by 18%. Drugs addicts mostly have poor immune systems, which make them vulnerable to getting infected by a coronavirus. So, you can see how public health issues are connected.
Fortunately, there's a ray of hope, as rehabilitation centers currently offer the best treatments for the addicted. Those dealing with substance abuse are admitted to rehabilitation centers for treatment, where they are kept in isolation and cannot access any substance.
Mental Health Issues
Mental health issues were already a significant concern worldwide for healthcare organizations. But COVID-19 has further increased mental health issues among people. The anxiety and stress of quarantine and remote work have affected people's mental health from all age groups. Restrictions on family gatherings have also caused stress among people. The rate of depression increases continuously among people, which is an alarming sign for the healthcare industry.
According to a statistical study, around 70% of teenagers are dealing with mental health issues worldwide. Another research revealed that 60% of youth are not getting the necessary health treatment they need. With the rise in mental health issues, the demand for mental health workers and public health will increase too.
Heart Diseases
Health issues related to the heart are one of the leading causes of death all around the world. Cardiovascular diseases are growing exponentially, and the influence of COVID-19 will increase it more. It means that heart health is going to be the top concern of public health workers and physicians. There are different causes of heart diseases like stress, improper food, smoking, or it could be due to your genetics.
HIV
Unfortunately, even now, HIV/AIDS causes millions of deaths each year. There is still no vaccine or medication that can help patients to recover from HIV. It remains a challenge for the healthcare sector and the most significant public health issue. People also lack basic knowledge of HIV that what they have to do to prevent this deadly disease. According to a study, over 70 million have HIV infection, and 33 million have died due to it. Another study showed that there are around 38 million currently living with HIV. These are alarming figures and still create a big challenge for the healthcare industry.
Healthcare organizations have to take sound measures to deal with the most significant public health issues this year. They have to harness the latest technology and guide people to protect themselves from diseases and viruses. Once people have the proper knowledge, they will take correct preventive measures to attain good health. With the advancement in healthcare, hopefully, these challenges will be resolved soon.
https://www.rightpatient.com/wp-content/uploads/2021/09/The-Biggest-Public-Health-Issues-of-2021.jpg
445
800
Guest
https://www.rightpatient.com/wp-content/uploads/2021/04/RightPatient-Logoup.png
Guest
2021-09-28 04:28:05
2022-08-10 12:23:34
The Biggest Public Health Issues of 2021