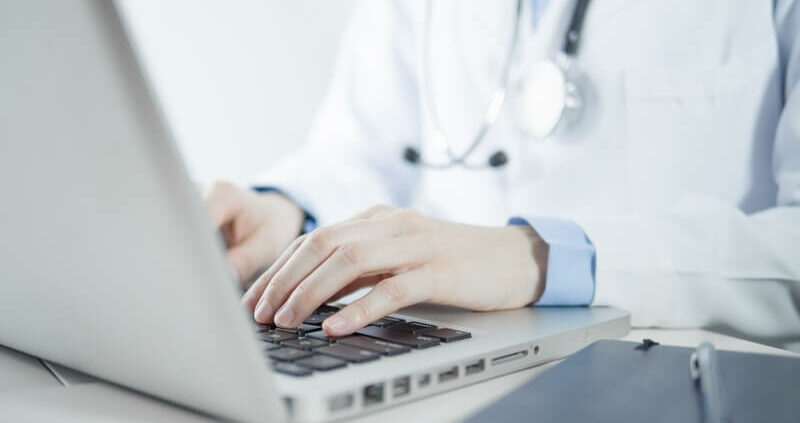 Keeping electronic health records can ensure timely and accurate exchange of vital information between providers. It can also enhance patient care through 24/7 access to a complete record. It also allows greater continuity of care by allowing access to patient records and lower error rates compared to paper-based systems.
What Are EHRS?
Electronic Health Records (EHRs) are digital records of a patient's health information. This includes their medical results and notes. EHRs are used to manage and track the medical history of patients electronically. This can be done by uploading a patient's file to a server, where it is accessible by doctors who want to access the information they need. Most reputable doctors, including concierge MD Erin Reese, swear by this system.
Benefits of Maintaining Electronic Health Records
Minimal Errors
Keeping electronic health records can help you avoid errors in patient care and save time by digitizing your records. When you use electronic health records, you can see all your patient's health information in one place. This means you will not have to search through paper files or go back and forth between different locations to get all their information. In addition, these systems allow for faster communication between providers and patients. This is because they can electronically send information back and forth.
Better Access
Many doctors, nurses, and other medical professionals say that electronic health records (EHR) offer better access to patient information. This can be important for patients who find it difficult to get in touch with their doctor or cannot visit their primary care physician.
When EHRs are used properly, they allow medical professionals to keep track of a patient's history. They can even watch any changes in their condition. This can help them make better decisions about treatment options for each patient.
Simplified Billing
Keeping your electronic health records up-to-date is important for several reasons. You may not have thought of the benefit it provides to your medical practice's billing department.
As you know, keeping your EHRs up-to-date allows you to make sure that each patient has an accurate record. This can be especially important for patients who have recently moved and changed insurance plans. These patients will need their files transferred over to their new providers. You will also find that it makes it easier to provide services to your patients and bill their insurance companies.
In addition, by keeping your records up-to-date, you will find out which patients need follow-ups. You can also check who has upcoming appointments scheduled with other doctors.
Better Patient Medical History Record
Keeping electronic health records may seem like a hassle, but there are many benefits to it. One of the biggest is making your patient's medical history much easier to keep track of.
When dealing with paper records, it's easy to lose track of what has been done with them and where they are. With an electronic record system, though, you'll always know where your files are. You can even set up alerts so that you'll be notified of any changes that have been made or if new documents need your attention.
This can help prevent mistakes during treatment and ensure that the most up-to-date information is always available for doctors who are treating your patients.
However, many healthcare providers are using touchless patient identification platforms like RightPatient to ensure patient data integrity and reduce patient mix-ups. Not only does it help ensure that accurate data is being fed to EHRs but it also ensures patient safety as patients receive the appropriate treatment required.
Conclusion
In the end, it is electronic health records that can benefit patients and doctors alike. Without them, there could be inevitable delays in care. We hope this has provided some insight into what electronic health records are and how it works to benefit all parties involved.
https://www.rightpatient.com/wp-content/uploads/2022/06/4-Benefits-Of-Keeping-Electronic-Health-Records.jpg
445
800
Guest
https://www.rightpatient.com/wp-content/uploads/2021/04/RightPatient-Logoup.png
Guest
2022-06-17 05:00:47
2022-08-10 12:36:28
4 Benefits Of Keeping Electronic Health Records