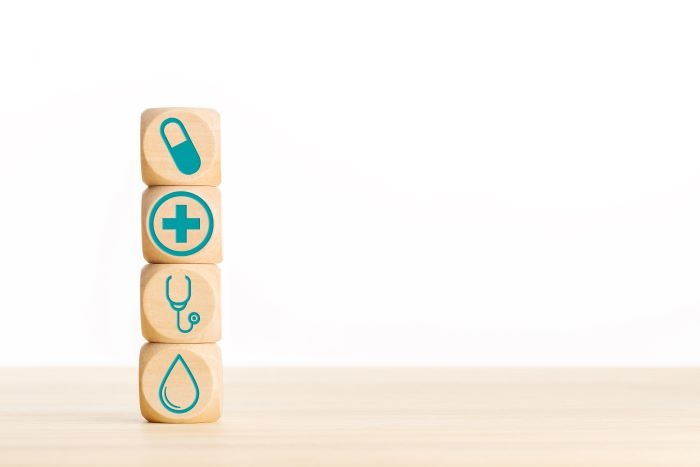 In 2019, blockchain in the healthcare market comprised 2.12 billion USD. Market experts forecast it to reach 3.49 billion USD by 2025 explaining the prominent growth by the increasing demand for secure technological boost. Being in the epicenter of hi-tech trends, blockchain is believed to be one of the key directions in healthcare innovations in the near future.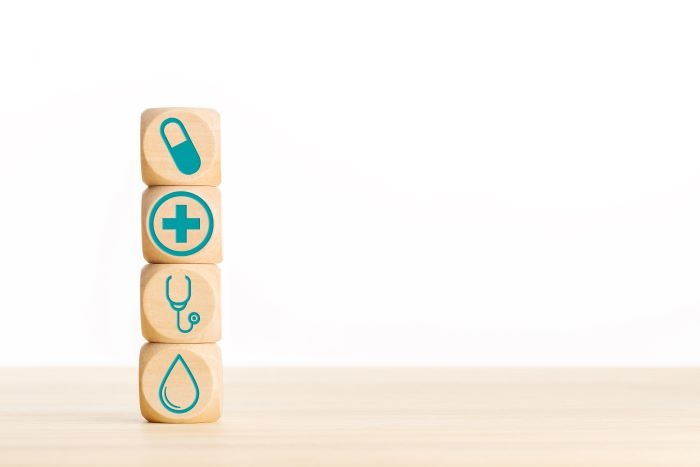 Drug origin tracking and patient data security have become major problems in the industry. HIPAA entities confirmed a massive patient data leakage in March 2019 when medical information of 912,992 people was exposed with uncertain outcomes. This number indicates a 14% increase in data breaches compared to the period of 2013-2018 when medical data of 15 million patients was stolen through the whole 5-year period.
According to the World Health Organization, about 30% of all drugs sold in Africa, Asia, and LATAM can be counterfeit. The tendency is gaining momentum yet along with the growing demand for diverse medicine.
Market trends
In Europe, starting from February 2019 the Falsified Medicines Directive obliges pharmacies, healthcare providers, and hospitals to follow strict authenticity control measures, otherwise, they may be removed from the legal healthcare market.
The US Food and Drug Administration has signed requirements for healthcare supply chain advancement to enable the government and market players to take control over drug production quality at no risk for consumers. By 2023, all medical entities falling outside the regulations will be forced from the market until full legal compliance.
To accelerate advancements in the industry, the US Synaptic Health Alliance has been created involving top market players such as Humana, UnitedHealth Group's Optum, Quest Diagnostics, Multiplan, Ascension, and others, who aim to let the healthcare industry evolve with the help of blockchain. The companies believe that the technology's peculiarities will eliminate the risk of data leakage and reduce operational costs for the entities.
Why blockchain?
Due to the distributed nature, blockchain is able to solve challenges in security, authorization, storage, compliance and other issues in healthcare.
To begin with, healthcare is about personal interaction which sometimes lacks systematizing, especially in unprecedented situations like the coronavirus pandemic. Having a trusted, one-for-all system could help mitigate most of the messy processes. Leaking patient data through platform sources would become transparent to all platform participants. What is more, the data won't be leaked since each interaction with sensitive data would require confirmation by the system, or the majority of votes, i.e. users.
Automated compliance
Pharma supply chains involve dozens to hundreds of intermediary contractors, and each of them is obliged to abide by the laws and rules of certain legislations. Moreover, sometimes laws change and pharmaceutical companies must immediately obey them. A blockchain-based platform is built in a way that data and platform software is distributed among the platform participants. Once you set up regulations for automated compliance verification, they immediately apply to the whole platform if the majority of authorized users, i.e. consensus, approves it. Starting from that moment platform users will always be on the same page in all platform-tracked processes. Automated compliance would save a lot of time and man-hours without the risk of overlooking or missing something.
Removed counterfeit
Another huge challenge in healthcare is counterfeiting and fraud. The WHO expects that more than ten percent of all medicine worldwide is counterfeit, with 16.5 billion Euros lost due to this in 2019 according to the EUIPO. Every medicine needs to pass numerous tests and trials over a long period. At this point, drug-producing companies face the risk of failure due to component specifics or lifetime, drug inconsistency, market release date delay, troubled entry to national markets, or other reasons. And here some of them may opt to take an unknown, cheaper, trustless ingredient to accelerate the process. Blockchain removes this risk as all data on a blockchain-based platform is tagged and trackable up to its origin visibly to all authorized users. More than that, a company can tag drug ingredients and medicines with IoT sensors. In this way, the batches will be visible throughout their whole way up to sales to an end-user. Shady or careless contractors will be unable to add an unknown competent to a batch since all batch data will be transparent for the whole supply chain.
Improved trials
Blockchain allows for faster recalls and fair testing.
With blockchain's opportunity to provide the same information to all platform users, collaboration improves by itself.
As a result, blockchain automates what can be automated, tracks what should be tracked, and drastically decreases failures due to human error. What is more, thanks to the use of blockchain data cannot be lost, compromised or hacked. In this way, a pharma supply chain gets full control over medical processes.
Use cases
At the moment all world's biggest software developers utilize blockchain in their healthcare initiatives. IBM and Microsoft continue fitting blockchain in various domains. Other biggest blockchain in healthcare developers are Gem, Patientory, and Guardtime.
In January 2019, Aetna, Anthem, HCSC, PNC Bank, and IBM launched their initiative to develop a blockchain-based network for healthcare supply chains. At about the same time, Estonia announced it will use blockchain throughout the country to improve the overall performance of the healthcare system.
In 2019, a blockchain startup Solve. Care partnered with Arizona Care network and Uber Health for the development of a digital wallet for physicians, and Boehringer Ingelheim Pharmaceuticals for the development of a patient management platform.
In 2020, HealthVerity announced its blockchain-based project to solve cybersecurity challenges following HIPAA regulations. The future platform is expected to bring high security to patient data. Lumeric, another blockchain development company, was acquired by St. Joseph Health to tame smart contracts for improving their administrative supply chain.
In the midst of 2020's pandemic, Aetsoft announced their digital health passport platform. The platform can be used by medical institutions for ongoing tracking of citizens' healthcare. The company expects the project to be successful as it can help track patient and citizen's COVID-19, tuberculosis, HIV, and other test results on an institutional and even national level. Personal data is secured and private unless a person decides to share the data view with others. Information cannot be faked as each piece of sensitive data is marked and individually identifiable.
Conclusion
Blockchain's perspectives in healthcare continue evolving with more projects entering the industry on the wave of the ongoing pandemic. The technology can massively improve and simplify processes in the industry through hi-end security and data control. All sensitive information about patients, doctors, staff, medical tests and trials, stock, and any supply chain documentation can be safely stored on blockchain visibly only to authorized staff, and unreachable to people from outside the system due to the distributed nature of the technology.
https://www.rightpatient.com/wp-content/uploads/2020/11/Blockchain-in-healthcare-from-doubts-to-must-have.jpg
467
700
Guest
https://www.rightpatient.com/wp-content/uploads/2021/04/RightPatient-Logoup.png
Guest
2020-11-12 03:59:52
2023-08-16 10:11:39
Blockchain in healthcare: from doubts to must-have