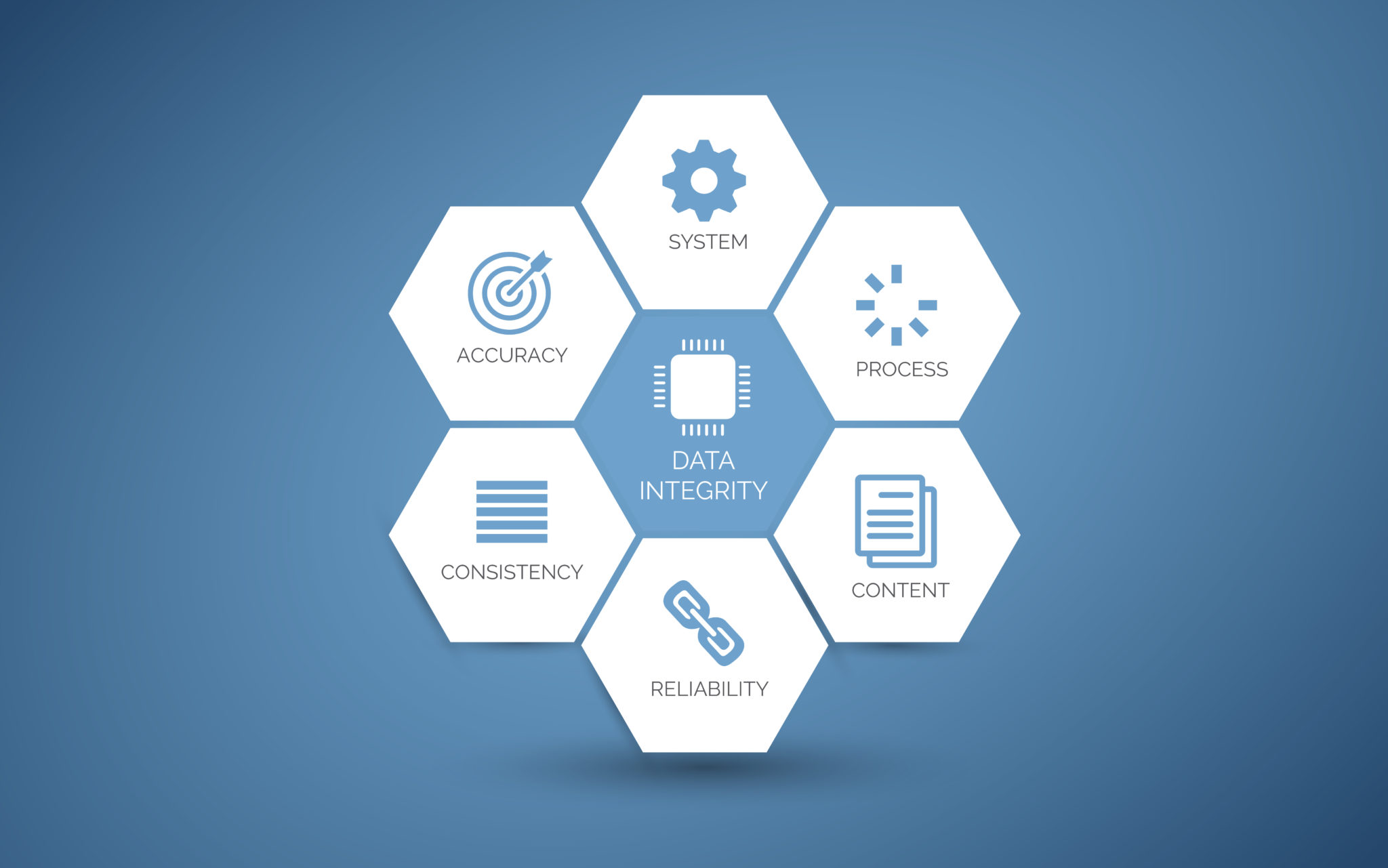 One of the biggest obstacles facing the healthcare industry is ensuring high levels of patient data integrity. As computerization of health information continues and the scope of health information organizational exchange expands into health information exchanges (HIEs), and integrated delivery networks (IDNs), maintaining the integrity and completeness of health data is paramount yet much more complicated and challenging. The American Health Information Management Association (AHIMA) recently stated that:
"The overarching goal of HIEs is to allow authorized users to quickly and accurately exchange health information to enhance patient safety and improve efficiency. Achieving this goal is dependent on the ability to link (match) multiple, disparate records relating to a single individual." (Insuring Data Integrity in Health Data Exchange, AHIMA Resources, 2012)
Achieving high levels of patient data integrity in healthcare is largely contingent upon establishing accurate patient identification — a complex process due to the absence of any standardized patient identification credentials and a lack of consistency on how patient identification information is collected. Implementing a secure patient identification system should be the precursor to any patient data integrity improvement strategy, one that has the ubiquity for use at ANY patient touchpoint (e.g. portals, mHealth, and kiosks) and has the power to prevent duplicate medical records and fraud which can quickly poison an electronic health record database and create a host of "dirty data."
Coupled with the importance of deploying a modern patient identification system is the urgency to establish stricter single sign-on (SSO) security protocols for access to personal health information (PHI) from clinicians or any staff authorized to view this data. Healthcare data breaches continue to pose a tremendous strain on the industry, recently highlighted in The Ponemon Institute's 2015 2nd Annual Data Breach forecast which states:
"Healthcare organizations face the challenge of securing a significant amount of sensitive information stored on their network, which combined with the value of a medical identity string makes them an attractive target for cybercriminals." (2015 Second Annual Data Breach Industry Forecast, The Ponemon Institute, 2015)
A logical first step for any healthcare provider is to implement stronger SSO technology to simplify and secure access to PHI that helps deter fraud, prevent duplicate medical records, and increase operational efficiencies.
In an effort to help introduce and increase adoption of arguably the two most important components that will improve patient data integrity for any healthcare organization, today we announced a new strategic alliance with Healthcast — joining forces to offer our best-of-breed biometric patient identification solution with their #1 ranked single sign-on solution (KLAS, 2014) to increase patient safety and secure access to patient data.
Read more about the news here.
https://www.rightpatient.com/wp-content/uploads/2015/05/Data-Integrity-2.jpg
1281
2048
John Trader
https://www.rightpatient.com/wp-content/uploads/2021/04/RightPatient-Logoup.png
John Trader
2015-05-26 21:38:59
2022-08-26 10:29:10
Uniting Accurate Patient Identification with Secure Single Sign-On (SSO) to Improve Data Integrity in Healthcare