The following post was written by David Cuberos, Enterprise Sales Consultant with RightPatient®
This week, we announced another hospital that has adopted our biometric patient identification platform using iris biometrics. Like most hospitals who adopt biometrics for patient ID, Terrebonne Regional Medical Center in Houma, LA conducted a thorough evaluation of several different biometric modalities (including fingerprint and palm vein) and ultimately concluded that iris biometrics was the best fit to help accomplish the goals established before the deployment – reduction of duplicate and overlay medical records, elimination of healthcare fraud and medical identity theft, patient data integrity improvement, and raising patient safety standards. Plus, Terrebonne staff recognized that iris biometrics for identification is readily accepted by patients – a key metric to ensure deployment success.
As we continue our journey to help hospitals across the world establish safer and more secure methods of identifying patients to ensure their safety across the care continuum, increasingly we see more healthcare organizations opting to deploy iris biometrics over other modalities because of the distinct, unique advantages that this technology offers:
Hygiene

– Iris biometrics used a sophisticated digital camera to take a photograph of a patient, requiring no contact with a hardware device by the patient to help support hospital infection control and eliminate the spread of germs, bacteria, and illness.

Biometric matching type

– The only way to prevent duplicate medical records and healthcare fraud while at the same time improving patient data integrity is to deploy a biometric patient identification solution that compares a captured biometric enrollment template and compares it to all stored templates in a database during enrollment – otherwise known as a "one-to-many" comparison. It is proven to be the only way to increase patient data integrity across an HIE or IDN and iris biometrics has the unique ability to deliver this one-to-many biometric matching type. In addition, if healthcare organizations seek to leverage biometrics for patient identification to identify unconscious patients, the only way to accomplish this is through a one-to-many biometric matching system.
Search speed & accuracy – Iris biometrics for patient identification in healthcare offers the fastest and most accurate technology on the market. For example, iris biometrics has the capability to search a database containing millions of records and provide a match or non-match within seconds. Plus, iris recognition is widely viewed across the biometrics industry as one of, if not the most accurate biometric identification technology.
Stability – Did you know that the human iris fully develops at 10 months of age, and remains stable throughout your life? Wikipedia describes the iris as:
"…an internal organ that is well protected against damage and wear by a highly transparent and sensitive membrane (the cornea). This distinguishes it from fingerprints, which can be difficult to recognize after years of certain types of manual labor. The iris is mostly flat, and its geometric configuration is only controlled by two complementary muscles (the sphincter pupillae and dilator pupillae) that control the diameter of the pupil. This makes the iris shape far more predictable than, for instance, that of the face." (via Wikipedia, http://bit.ly/1B8Zlls)
This stability eliminates the need to re-enroll patients as is the case with other biometric patient identification systems that rely on alternate credentials, such as palm vein.
Our experience across a wide variety of healthcare environments with varying conditions has proven that when offered the choice of modalities, more hospitals are turning to iris biometrics for patient identification because of the unique advantages it offers over the alternatives. We expect to see iris biometrics for patient ID continue to proliferate around the world as the single, trusted source to ensure the highest levels of patient safety and to help improve patient data integrity both at the local and national levels.
Watch a short video on the reasons that Terrebonne implemented iris biometrics for patient identification:
What are your thoughts on the use of iris recognition for patient identification in healthcare? Please share your thoughts and comments with us below.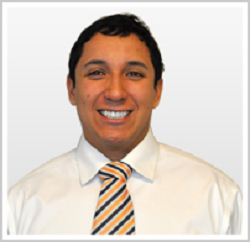 David Cuberos is an Enterprise Sales Consultant with RightPatient® helping hospitals and healthcare organizations realize the benefits of implementing biometrics for patient identification to; increase patient safety, eliminate duplicate medical records and overlays, and prevent medical identity theft and healthcare fraud.
https://www.rightpatient.com/wp-content/uploads/2015/06/M1030059.jpg
1536
2048
John Trader
https://www.rightpatient.com/wp-content/uploads/2021/04/RightPatient-Logoup.png
John Trader
2015-06-11 16:41:26
2023-04-25 08:12:23
Iris Biometrics Deployments Increasing for Patient Identification in Healthcare