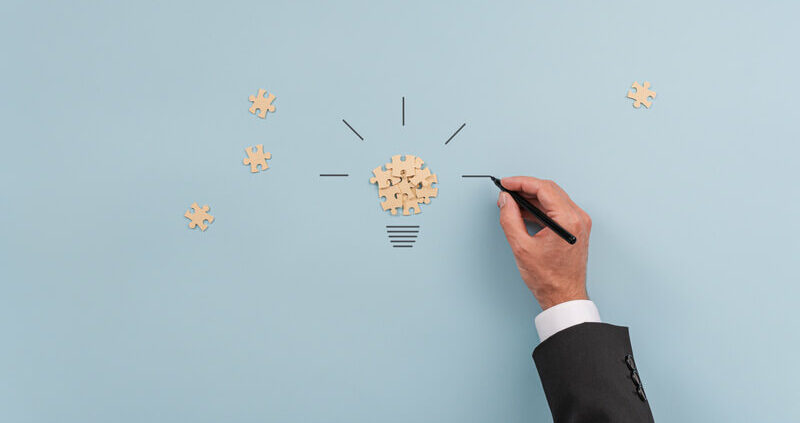 The following post on patient identification innovation was submitted by Michael Trader, Co-Founder of RightPatient®
I get it. Change is hard. It's human nature to resist change, yet as we are often reminded, true progress in life comes when we step "outside the box" and "outside of our comfort zone" to change our perspective and foster growth (thank you mom and dad for that advice) Despite our inherent inability to accept it, change is inevitable and a fact of life. Anywhere you look around, change exists in one form or another and there is little doubt that change can be challenging.
In the healthcare industry, patient identification as we know it is going through radical changes. While this may have been breaking news a few years ago, most in the industry are now well aware that traditional patient identification methods are no longer effective and have the potential to place a patient in harm's way via medical errors, duplicate records, and medical identity theft. As more healthcare organizations recognize and understand the importance of abandoning antiquated patient ID procedures in favor of more modern, secure technology to improve patient safety I think it's important to put into context what it actually means to be "innovative" in patient identification. In other words, I often see the word "innovative" used to describe technology solutions built to only address one facet of patient ID instead of being designed to not only address the complexities of today's environment, but also equipped to cover the challenges of patient identification in the future.
I recently wrote a post for Health Data Management where I discuss how the behavior of current and future generations plays an important role in designing patient ID technology that has the capability to ID a patient no matter where they enter and exit along the care continuum. This is an important innovation "ingredient" that must be built into any modern patient identification solution and any technology that limits where and when healthcare organizations can accurately identify a patient is simply not innovative.
How does RightPatient define patient identification innovation? I'm glad you asked.
When we began our patient identification technology solution journey a few years ago we understood a key fact that is often overlooked and frequently not factored into the discussion and analysis of platforms designed to address the complexities of today's patient ID environment. That simple fact is that the digitization of the industry has broke down traditional barriers of where and when a patient can either receive care along the continuum or access protected health information (PHI). Patients seeking care or data access no longer see brick and mortar healthcare facilities as the first and only place where they can consume healthcare.
The dawn of patient portals, telemedicine, connected health apps, and other virtual environments has fundamentally altered healthcare consumption by shifting care from traditional environments to virtual ones. For many patients, the first thought when they seek care or data access is to grab their phone, or login to their PC or tablet instead of hopping in their car and driving to the doctor's office or local emergency department (ED). To us, innovation is bringing to market a patient identification solution that has the capability to truly address patient identification at ANY point along the care continuum, brick and mortar OR virtual environments.
RightPatient's innovative spirit doesn't stop there. We also define patient identification "innovation" by these additional solution attributes and milestones in our company's history:
The RightPatient team was recently honored to be named a finalist in the CHIME National Patient ID Challenge. This is a true testament to the viability of our biometric patient identification solution and it should be noted that RightPatient was the only entry submitted from an individual/vendor who currently has customers actively using the technology in the healthcare market.
We officially launched the RightPatient Smart App during this year's HIMSS show, which turns any smartphone or tablet into a powerful recognition device. The RightPatient Smart App uses augmented reality and deep learning to identify patients, can quickly and easily identify unconscious patients, allows clinicians to verify a patient's identity bedside prior to medical procedures, and has the potential to drastically improve patient safety and reduce the risk of adverse events.
We built the RightPatient platform to enable healthcare organizations to capture a high resolution image of the patient during the enrollment and identification process. This photo is immediately linked to the patient's unique medical record and subsequently stored in our cloud environment, following them wherever they go within the care continuum. The photo allows healthcare organizations to verify a patient's identity in virtual environments (e.g. telemedicine, patient portals) outside of brick and mortar settings. After all, the value of any patient identification technology rests in its ability to accurately ID a patient, no matter where they are. Patient photos also help to humanize health IT by putting a face to a name. Many of our existing customers have commented that the patient's photo helps them to personalize their approach and make patients feel safer and more comfortable.
The RightPatient patient identification solution uses photo biometrics to identify patients, a non-contact, hygienic form of biometrics that supports hospital infection control policies. Considering the increased attention on managing infection control in healthcare by keeping hands clean, we understood that patient ID innovation meant offering a solution to providers where a patient does not have to make physical contact with a biometric hardware device to avoid the spread of germs and illness.
We continue to innovate and evolve parallel to the rising challenges of establishing accurate patient ID in healthcare. For us, understanding the true meaning of patient ID innovation means designing and building a solution that not only address today's obstacles and complexities, but has the flexibility to adapt to the challenges of tomorrow.
For a free, no obligation demo of the RightPatient patient identification solution, please contact us.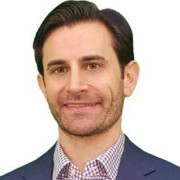 Michael Trader is President and Co-Founder of RightPatient®. Michael is responsible for overseeing business development and marketing activities, government outreach, and for providing senior leadership on business and policy issues.
https://www.rightpatient.com/wp-content/uploads/2017/06/Accurate-patient-identification-with-RightPatient.jpg
445
800
John Trader
https://www.rightpatient.com/wp-content/uploads/2021/04/RightPatient-Logoup.png
John Trader
2017-06-08 06:00:58
2022-01-25 09:15:05
The True Meaning of Patient Identification Innovation