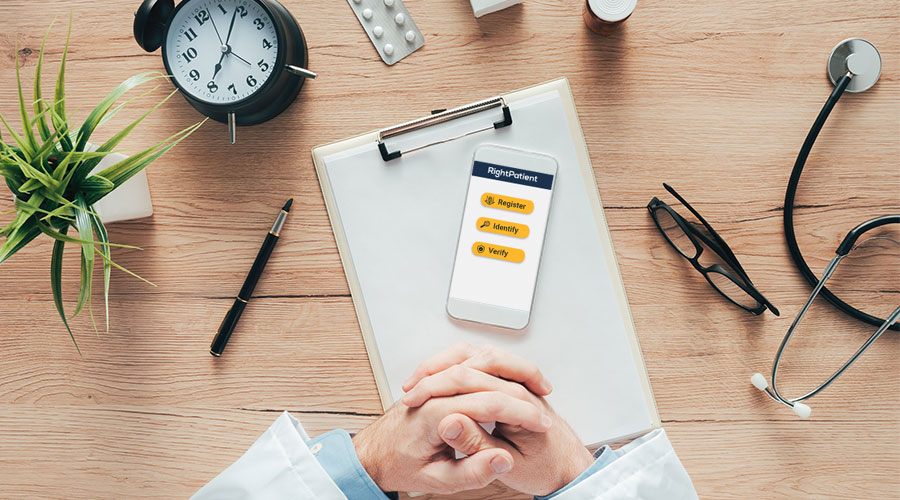 The importance of positive patient identification is known throughout most of the U.S. healthcare system. Many healthcare providers are failing to do patient identification properly. The absence of a positive patient identification system results in patients not being matched accurately against his or her assigned electronic health record (EHR).
Patient identification errors are nothing new
Patient identification errors have been around for a long, long time now, since the days of paper medical records. With the introduction of EHRs into the U.S. healthcare system, many thought that it would add a lot of benefits, such as faster searches for records, better sharing of information (interoperability), lower storage space, no risk of losing records, and proper patient identification. However, while EHRs did deliver on most of the promises, human errors, as well as other factors, have contributed to a lack of interoperability and absence of accurate patient identification. As patients must be matched accurately with their medical records, the importance of positive patient identification can never be ignored by the healthcare system.
The importance of positive patient identification
Positive patient identification is crucial for providing value-based care, ensuring patient safety, care coordination, as well as improving a hospital's finances. However, there are a lot of impediments to accurate patient identification – the most common one is duplicate medical records. Sometimes, patient matching errors can even cause the loss of the lives of patients.
These identification errors cause major issues for healthcare providers, mainly denied claims, repetitive tests, wrong treatments, reporting errors, loss of reputation, and unwanted media attention – all of which result in financial losses. For instance, denied claims cost almost $5 million on average for any hospital and this loss of revenue can lead to a hospital closing down.
Some statistics
A survey conducted in 2019 has shed light on the issues which hamper positive patient identification. 66% of the participants stated that data entry errors are the main culprit. The survey also states that the lack of entry of a single medication or test can lead to severe adverse effects for a patient, hampering patient safety, as it will lead to wrong decisions regarding the treatment. Thus, the importance of positive patient identification cannot be stressed enough.
46% of the respondents stated that improper, or the lack of an effective patient identification algorithm is another reason for patient identification errors. 35% of respondents said that the lack of an industrywide standard hampers effective patient identification.
Ensure positive patient identification
RightPatient is a biometric patient identification platform that was created with the importance of positive patient identification. It locks the medical records of the patients with their biometric data such as their irises – once the patient registers, all the patient has to do is look at the camera, and the accurate medical record is presented in seconds. It creates an effortless patient identification experience for both patients and hospitals. It improves the revenue cycle, minimizes loss, improves patient safety, and prevents medical identity theft. Several pioneering healthcare providers are using it – are you one of them?
https://www.rightpatient.com/wp-content/uploads/2020/04/The-Importance-of-Positive-Patient-Identification-and-how-it-affects-Hospitals.jpg
500
900
Matt Gibson
https://www.rightpatient.com/wp-content/uploads/2021/04/RightPatient-Logoup.png
Matt Gibson
2020-05-04 15:40:46
2021-06-09 03:23:17
The Importance of Positive Patient Identification and how it affects Hospitals