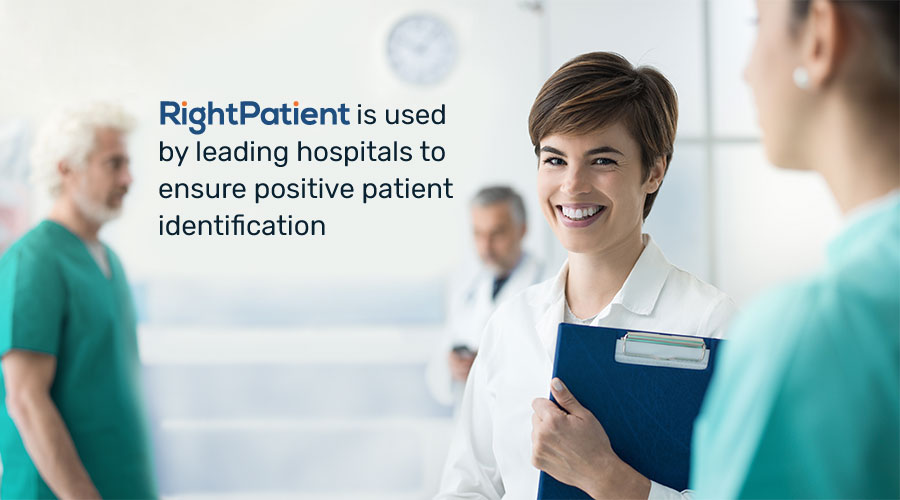 The U.S. healthcare system does not seem to catch a break. The coronavirus outbreak is the latest problem added to the already formidable list of issues plaguing the U.S. healthcare system. Lack of price transparency, outrageous costs, and archaic laws are just some of the problems. However, let's talk about a problem that has been around for many years and still haunts several (if not all) hospitals – lacking an effective patient identification system.
A study regarding patient misidentification
Not so long ago, a study conducted by the Pew Charitable Trusts and Massachusetts eHealth collaborative shed light on a known issue – wrong patient matching is very common in U.S. hospitals. Let's see what wrong patient matching leads to and what causes the errors, so that we can understand why healthcare providers must ensure accurate patient matching.
Patient matching and duplicate records explained
Firstly, the meaning of patient matching is quite self-explanatory. It refers to matching a patient with his/her health record so that the hospital can proceed on providing healthcare services. Now, it seems quite simple, but patient matching issues exist, according to the aforementioned study. What makes it so tough? The most common reasons are duplicate medical records and patient misidentification, also referred to as mismatched patient records.
Duplicate medical records are created when a patient has multiple patient records at a given healthcare provider's EHR system. This happens for a variety of reasons – poor communication between the hospital staff and the patient during patient admission or checkup, failure to find the existing patient record within the database, and so on. Duplicate records decentralize the healthcare process that providers initially intended to provide to patients. For instance, due to duplicate records, a patient's complete medical history could be impossible to find. In essence, different diagnoses are stored in various records, which leads to serious medical errors like mistreatment, repetitive lab tests, wrong medication, unintentional injuries, and in extreme cases, deaths.
Patient misidentification, wrong patient identification, and mismatched patient records are used interchangeably but mean the same thing. Patient misidentification occurs when a healthcare provider mixes up medical records of different patients. This happens when the patients share similar characteristics – name, date of birth, medical history, are just a few examples. This can cause severe issues like mistreatment, financial loss for patients, longer recovery time, and has also proven to take the lives of unfortunate ones.
How are hospitals affected?
Not only patients but healthcare providers are also affected profoundly. Claim denials can lead to losses in millions and occur when bills are sent to the wrong patients as a result of patient misidentification. Patients can also hit hospitals with lawsuits because of mistreatments.
Thus, accurate patient identification is critical for hospitals to operate smoothly and without any unwanted incidents. Fortunately, RightPatient has a proven track record of helping out hospitals with patient identification issues. It is a biometric patient identification platform that locks the medical records of patients with their biometric data. During enrollment, the platform takes a photo of the patient and his/her biometric data, such as a scan of the irises, and attaches it to the medical record. Later on, whenever the patient returns, all he/she needs to do is look at the camera. RightPatient accurately identifies the medical record within seconds, ensuring accurate patient identification as well as preventing the creation of duplicate records.
https://www.rightpatient.com/wp-content/uploads/2020/04/RightPatient-is-used-by-leading-hospitals-to-ensure-positive-patient-identification.jpg
500
900
Matt Gibson
https://www.rightpatient.com/wp-content/uploads/2021/04/RightPatient-Logoup.png
Matt Gibson
2020-05-01 16:59:20
2020-08-10 07:27:50
Duplicate Medical Records and Patient Misidentification Frequently Affects Hospitals