What a year this has been! While it's almost the end of the unforgettable year of 2020, the effects of COVID-19 will be felt for many years to come, unfortunately. 2020 will be globally remembered as one of the worst years in recent times due to the pandemic and how it kept pushing everyone to their limits. Arguably, it hit the US healthcare system the worst – just take a look at the mindboggling statistics. COVID-19 has infected more than 15 million Americans while claiming just over 288,000 lives. That's not all – cases are increasing rapidly every day, with healthcare providers being overwhelmed by the surge of COVID-19 patients. With all that's going on, safety in healthcare providers' facilities as well as accommodating patients is more important than ever.
Let's take a look at some of the recent moves taken in response to the pandemic, how they can improve healthcare outcomes and prevent hospital-acquired infections (HAIs), and how an effective patient identity management platform can help.
Recent moves to tackle COVID-19 challenges
Patients are being redirected to other facilities due to capacity limitations
Lifespan Health System of Providence, Rhode Island, is redirecting COVID-19 patients to a field hospital located at Rhode Island Convention Center, as the former reached its capacity and has no beds to spare. While it still has its ICU and ventilators available, its regular beds are full due to COVID-19 patients. Moreover, the field hospital, with a capacity for 600 patients, is accepting non-critical patients as well.
A similar case had occurred in Arizona's Holy Cross Hospital. Instead of admitting the patient at a neighboring facility, the ambulance crew took the patient to the Nogales International Airport before transferring him to a different location (Flagstaff) due to capacity constraints.
COVID-19 surge forces Mayo Clinic to temporarily close clinics
The Mayo Clinic Health System closed one of its clinics temporarily and will do the same with its four other clinics. The affected clinics are its Mankato-Northridge, Belle Plaine, Le Sueur, Janesville, and Waterville clinics. The health system is doing so to reallocate its resources and prioritize critical care due to the COVID-19 surge. However, patients may still visit its other sites or use the online services they provide, such as virtual sessions, nurse line, etc.
A pediatric acute care hospital will accept adult cases
Cincinnati Children's Hospital Medical Center will be accepting adults under 30, whenever possible, in order to help ease the pressure of COVID-19 on other hospitals. Many local healthcare providers that serve adult patients are almost nearing their capacities due to the overwhelming number of patients, which is why Cincinnati Children's has made such a welcome decision.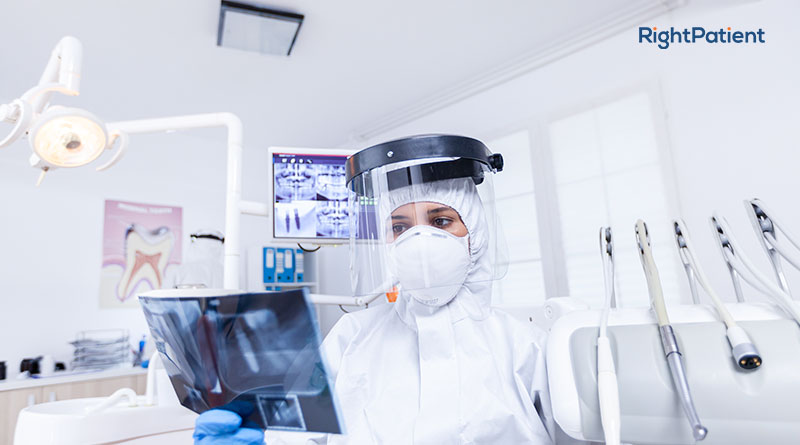 The existing practices aren't enough to ensure safety in healthcare facilities
All of the healthcare providers have one priority right now – to ensure safety within their facilities. However, COVID-19 has been creating havoc in healthcare facilities for months now, leading to many of them shutting down, health systems suspending some of its facilities temporarily, or resorting to cost-cutting measures.
While a few might be benefitting from such measures, healthcare as a whole is suffering. Hospitals need to seek out ways to enhance patient safety, reduce HAIs, reduce response times, and improve patient outcomes to ensure survival during and after COVID-19. Thankfully, RightPatient can help.
RightPatient enhances safety in healthcare facilities
RightPatient is a touchless biometric patient identification platform that is extremely beneficial for healthcare providers, especially during the pandemic. Since it is touchless, it doesn't have any infection control liabilities associated with it, leading to reduced hospital-acquired infections and improving safety in healthcare for everyone involved. Moreover, it maintains patient data integrity by associating correct medical records with the appropriate patients every time – it locks the medical records of the patients with their photos. Also, it is versatile enough to be used at any touchpoint in a healthcare facility, making it ideal for telehealth sessions.
After scheduling appointments, patients receive an SMS or email for verifying their identities. Patients are required to provide a selfie and a photo of their driver's license or any other form of identification. RightPatient automatically compares the photos for a match, remotely authenticating patients. Biometric credentials are provided to the new patients. This helps ensure that the accurate patient is identified right from appointment scheduling.
At healthcare facilities, patients only need to look at the camera – the platform compares the photos for a match and provides accurate medical records within seconds, making it the most hygienic and feasible choice for patient identification.
RightPatient improves safety in healthcare facilities not only by identifying patients accurately and ensuring patient data protection but by also reducing HAIs, something that is paramount right now.
Be a responsible healthcare provider and use RightPatient now to improve healthcare outcomes, enhance patient safety, and protect patients.
https://www.rightpatient.com/wp-content/uploads/2020/12/Ensuring-safety-in-healthcare-facilities-is-possible-with-RightPatient.jpg
445
800
Matt Gibson
https://www.rightpatient.com/wp-content/uploads/2021/04/RightPatient-Logoup.png
Matt Gibson
2020-12-19 05:07:44
2022-01-25 09:13:24
Ensuring Safety in Healthcare Is Crucial as COVID-19 Cases Rise