Medical record errors such as duplicate medical records and overlays are issues that keep resurfacing time and again, especially when they lead to patient identification errors. We've already taken a closer look at duplicate medical records, how they are created, and how they impact patient safety. However, these are not the only problems medical record errors create. Another prominent issue is that duplicates jeopardize your revenue cycle optimization efforts by creating denied claims. Let's take a look at exactly how that happens, how denied claims can take up your valuable resources, and how RightPatient can help combat duplicates and overlays, and in turn, optimize revenue cycle management.
How duplicates get created
To understand how duplicate medical records affect the revenue cycle, let's take a brief look at how duplicates and overlays get created. These usually originate during the registration process, especially if the healthcare providers don't have any effective patient identity verification system in place.
For instance, patients keep coming in and they need to be identified immediately so that they can be treated. This clearly shows that hospital registration desks are environments that are always hectic and staff is under pressure, more so for busy or larger hospitals. If you factor in outdated or ineffective patient identification platforms, duplicates are bound to occur, along with problems such as infection control issues that are associated with touch-based patient identification platforms.
Coming back to duplicates, the registrars have a very small window to identify the accurate medical records from an EHR system that might house thousands of records. Name changes, common names, misspellings, and nicknames only make matters worse. For instance, the medical record is saved under the name "Richard Grayson", but the patient uses his nickname "Rick Grayson". These are bound to create identification issues, and when the registrar can't find the accurate record, they might end up creating a new one – leading to a duplicate record. Furthermore, existing duplicates will create more confusion for the registrars – AHIMA (The American Health Information Management Association) has stated that larger healthcare facilities have around 20% duplicates.
That's how medical record errors usually begin, and while we've already talked about how it impacts patient safety, how exactly does it affect revenue cycle optimization and a hospital's financial performance? Let's analyze the issue.
How revenue cycle optimization is hampered by duplicates
According to a Black Book report, 33% of denied claims were caused by patient identification errors in 2017, costing the average healthcare provider $1.5 million and the entire U.S. healthcare system a whopping $6 billion per year. Let's see how duplicates lead to denied claims that hamper the revenue cycle.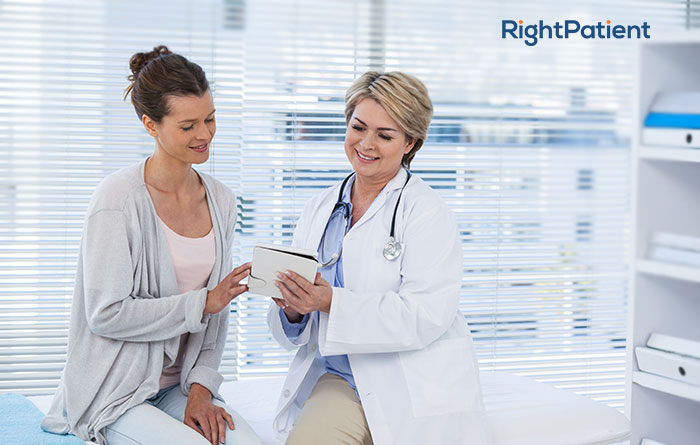 It's quite straightforward – as duplicate medical records consist of incorrect, obsolete, fragmented, or incomplete information, these lead to coding and billing errors. Moreover, as duplicates hamper patient care, litigation costs regarding such cases are not unheard of. Not only do healthcare providers lose money, but they also lose their goodwill – these stories spread like wildfire, whenever they occur.
Coming back to duplicate records and revenue cycle, let's take a look at how they are related. One of the more common places where denied claims occur due to duplicates is during surgical procedures, according to an article from HIM Briefings. Let's use the example provided by Letha Stewart from QuadraMed within the article.
During the presurgery phase, the patient comes in and is registered as "Richard Grayson" and has the medical record number 111. As previously mentioned, common names lead to confusion among the registrars, and thus, without an effective patient identifier, the registrar couldn't find the accurate medical record on the day of the surgery. As a result, a new record gets created under "Rick Grayson" with a different number, for instance, 222. When the insurance provider verifies the claims regarding this surgical procedure, it will notice the glaring discrepancy – there are different medical records involved for a single procedure. Moreover, the insurer most likely will use the patient record available at their end, and seeing that the records don't match, the claim will be denied. While this is a simple but illuminating scenario, this is how most of the claim denials that stem from duplicate medical records occur. To sum it up, incorrect, fragmented, or incomplete patient data and discrepancies lead to denied claims that impact revenue cycle optimization efforts.
Providers dedicate FTEs for fixing medical record errors
Duplicate records and overlays need to be identified and fixed to prevent impediments to revenue cycle optimization. Most providers do that by dedicating their full-time employees (FTEs) from their HIM departments. While these activities are necessary, they also consume a significant amount of resources and time. According to Stewart, many providers dedicate around five FTEs to solve these issues. However, if providers don't have an effective patient identifier in place, they cannot take the load off their FTEs and they'll need to continue fixing these errors for quite some time, leading to lower productivity and higher costs. Given the current pandemic, providers need to mitigate costs as much as possible. That's where RightPatient can help them.
RightPatient enhances revenue cycle optimization
As we've mentioned several times, going to the root of the issue, patient identification, is the best strategy. If you avoid duplicates and overlays at the frontend, you won't have to deal with them later and face consequences like denied claims, allocating FTEs for fixing the issues, and higher costs. But how can RightPatient help with that?
RightPatient is the leading touchless biometric patient identification platform used by many providers to prevent duplicates. With its photo-based search engine, RightPatient identifies patients from appointment scheduling and beyond. Be it remote patient validation or identification within the healthcare facility, RightPatient ensures that the correct medical record is provided every time within seconds. Reduce denied claims, prevent duplicates, and enhance patient safety with RightPatient now.
https://www.rightpatient.com/wp-content/uploads/2020/10/Revenue-cycle-optimization-is-achievable-with-RightPatient.jpg
445
700
Matt Gibson
https://www.rightpatient.com/wp-content/uploads/2021/04/RightPatient-Logoup.png
Matt Gibson
2020-10-09 14:24:19
2020-10-09 14:24:19
Revenue Cycle Optimization Efforts Are Hampered by Duplicate Medical Records